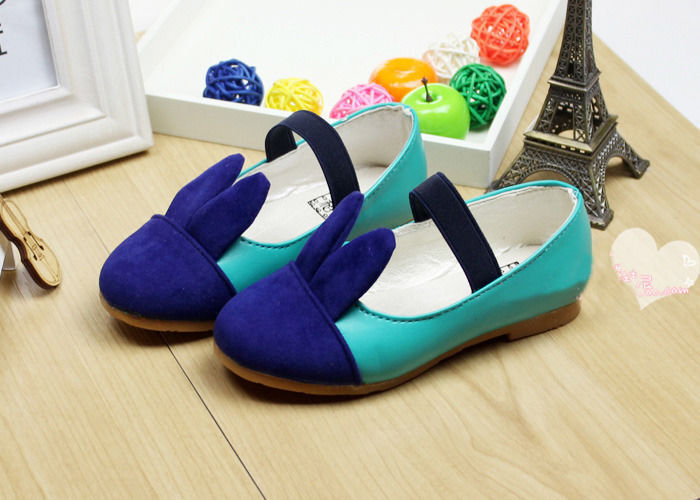 Slip-ons often make life much easier for both parents and children as not struggling to tie laces usually means getting out the door that much quicker. Choosing a comfortable, trendy slip-on for kids only requires knowing a little about the construction of the footwear, determining an appropriate size, and knowing about the current children's shoe fashion trends.
Slip-ons Construction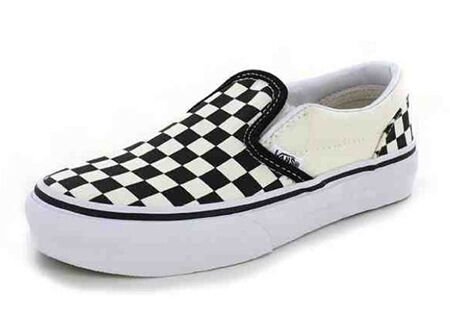 Children tend to demand every ounce of wear out of their shoes, so look for products that might last longer than others. Watch for seamless, sturdy canvas, as that material typically offers durability with the right amount of give for comfort. Shoes with thick, rubber soles with a fair amount of tread on the bottom should also help increase the a pair of slip-ons' longevity. In addition, pay attention to the back of the shoes. Kids will likely run right out of backless options, so try to find a pair than encases the heel. When shopping for a comfortable slip-on, think of a slip-on deck shoe or a lace-less espadrille.
Selecting the Right Shoe Size
Size greatly influences the comfort of a slip-on for the child. Select a shoe that engulfs the kid's foot and watch it flip right off when he or she walks. Choose a shoe that's too tight, on the other hand, and risk blistering the young one's foot. If unsure about which size best fits a child, have him or her stand barefooted on a blank piece of paper. Mark where the point of the big toe and the back of the heel rest against it with a pen. Then, use a ruler to draw a horizontal line across the page at the two points. Measure the distance between those points, and compare that measurement with the sizes of popular slip-on manufacturer, Vans, listed below.
| UK | US | Measurement (cm) |
| --- | --- | --- |
| 10 | 10.5 | 15.5 |
| 11 | 11.5 | 16.5 |
| 12 | 12.5 | 17.5 |
| 13 | 13.5 | 18.5 |
| 1 | 1.5 | 19.5 |
| 2 | 2.5 | 20.5 |
| 3 | 4 | 22 |
| 4 | 5 | 23 |
| 5 | 6 | 24 |
If still in doubt, reach out to the seller for information on a particular product's best-fit recommendations and go with a larger size if forced to make a choice. The child might grow into them.
Slip-on Design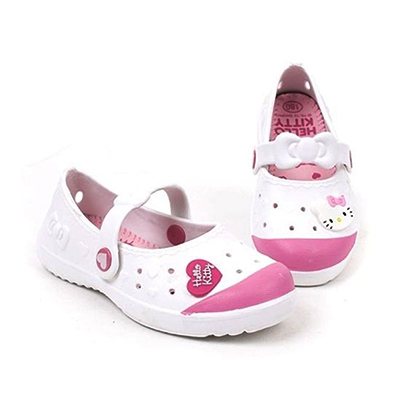 Children often want to match the latest styles and child fashion trends popular amongst their friends. Before shopping, consult the kid as to which designs he or she likes best. Be sure to ask what about the shoes makes them appealing because it might help in the hunt for comparable products. Generally, these slip-on shoes come in solid colours, but occasionally one can find checked or striped designs. Some companies even offer a mix of both with patterns limited to the front or sides of the footwear.