A motorbike is more than just a mode of transport for many riders. Before another adventure on the road, bikers look forward to buying clothing that is both stylish and protective. Richa motorbike clothing, in new and used condition, is special motorcycle wear designed to provide an excellent level of comfort.
Richa Motorbike Jackets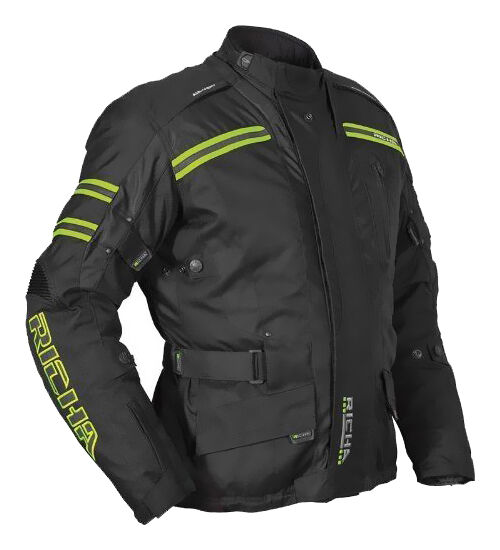 Richa leather motorcycle jackets for men and women are available in multiple styles, including gender-specific and unisex. The Vintage Lady jacket is available in black or brown, and has contrast stitching and a retro design. It has a removable liner and connection to attach the jacket to a pair of trousers. Women's leather motorcycle jackets, such as the Montana, are available in all black or black and white. They have a mesh lining and adjustable waist. There are also other materials available, such as the men's Rex jacket, which has breathable fabric inserts and reflective zones.
Richa Motorbike Trousers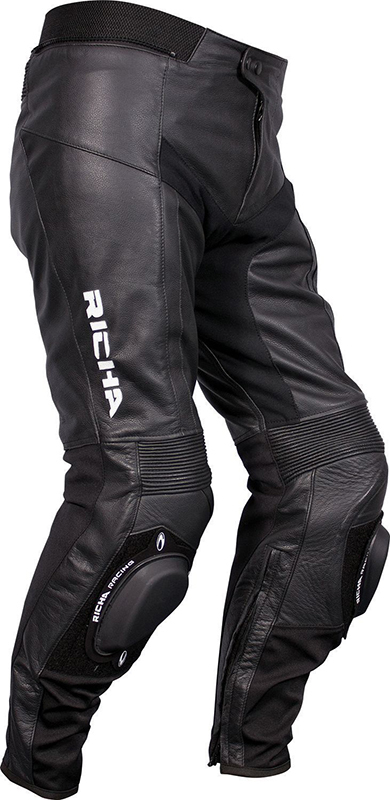 Bikers can choose motorcycle trousers that are best suited to a particular style of riding, such as the men's Mugello design for racing. These trousers are made from leather and Kevlar, and have padded hip protection and connectors to attach the garments to a jacket. Women's Viper trousers have adjustable knees, mesh lining, and are available in multiple colours. There are touring-style trousers, such as Spirit, which come with a removable lining, braces, reflective zones, and hip protectors. They are made from waterproof materials, so they are ideal for rides on rainy days.
Richa Motorbike Gloves
Motorcycle gloves are an integral part of any riding ensemble. For cold temperatures, riders can choose heated gloves, such as the Toronto Heat design. They are made from leather and textiles, and are waterproof, with a hard shell and the special Richa Heating Glove MC Tech system. This system consists of a small battery inside the glove that powers a heating system with two settings to keep fingers warm and nimble, even on chilly days. Non-heated Richa gloves, such as the Hurricane GTX, feature technology that unites each layer of the glove to give riders the maximum level of flexibility, while also offering excellent protection.