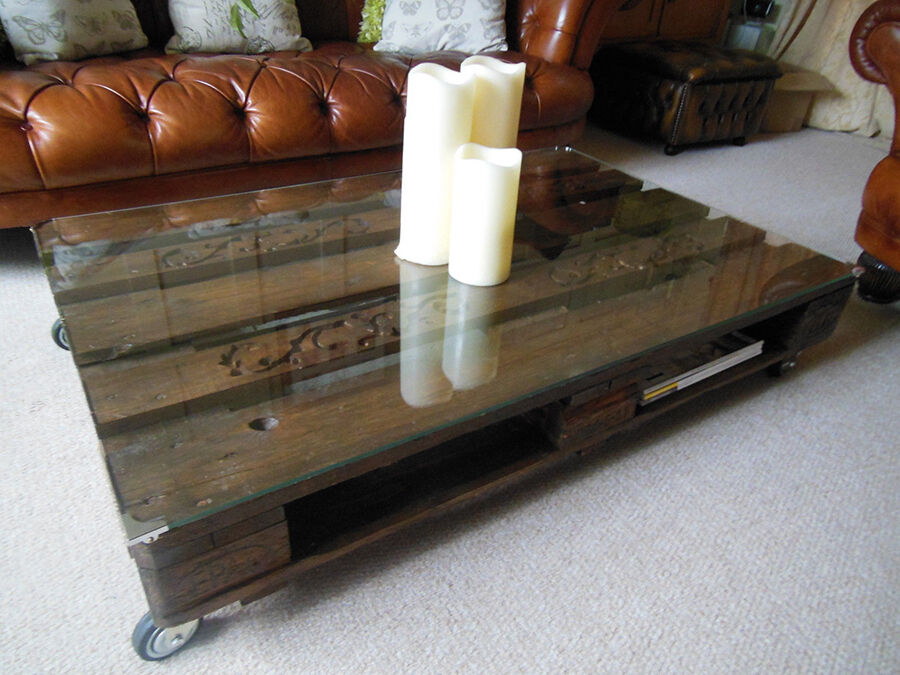 Wood pallets are used for shipping and storing products. Today, people use them in all sorts of modern design projects. Before buying wood pallet furniture, consider the safety of using it, and know the difference between intact pallet furniture and furniture made from wood pallet pieces.
Wood Pallet Furniture Safety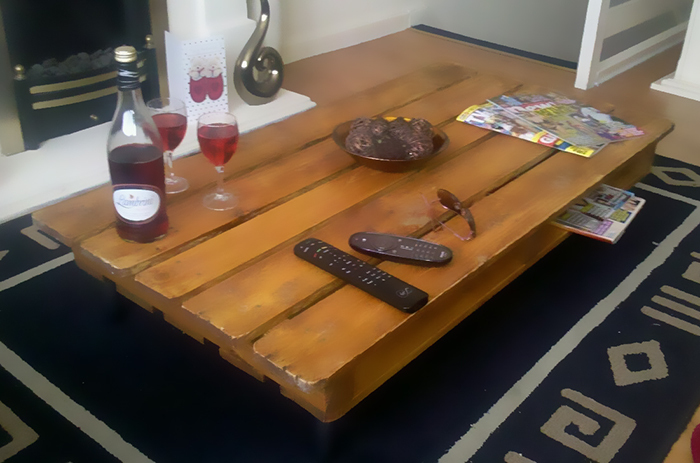 Before buying wood pallet furniture, it is important to inspect the pallet. Used pallets may have been exposed to harmful chemicals. This can be through food bacteria, animals, and shipping chemicals. Wooden pallets are also sometimes treated with insecticides to prevent insect infestations. When inspecting the wooden pallet, look for an IPCC logo; this indicates quality but it does not guarantee safety. Next to the logo, there should be another stamp telling you about how the pallet was treated. If it has an "HT", it is likely safe to use because this simply means it was heat treated to eliminate pests or bacteria. If there is an "MB", it has been treated with methyl bromide, which is a dangerous chemical that has been banned; however, these pallets are still available.
Buying Wood Pallets to Create Wood Pallet Furniture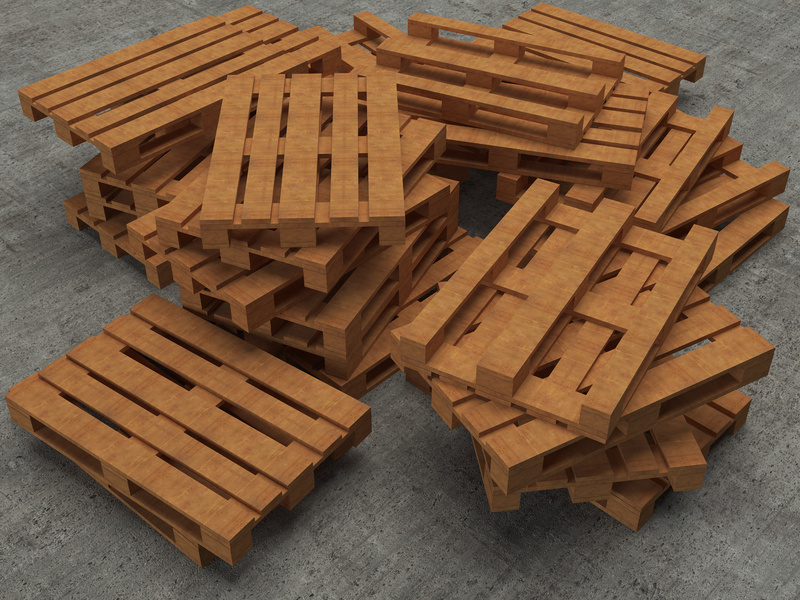 Wooden pallets are affordable and simple to acquire. Shipping pallets are used by many businesses, and sometimes simply looking around can yield quick results. Try looking for brand new pallets because many pallets are used extensively and aren't as sturdy as they appear. Wood pallets are also available for purchase online.
Buying Intact Wood Pallet Furniture
Intact pallet furniture is made using complete, intact pallets. This is the simplest and fastest way to produce wood pallet furniture. Additions are made to the pallet or multiple pallets are stacked. Common pieces made like this are tables, chairs, and sectionals. For tables, wheels can be added to the bottom of the pallet, giving it height and mobility. Stacking pallets to make a seat and a back, and adding cushions can make a couch. Stacking more pallets and adding a mattress can make a bed.
Buying Furniture Made from Wood Pallet Pieces
Wood pallet furniture can be made in more ways than stacking. Like most types of wood, pallets can be recycled and repurposed. A wooden pallet is made of many boards, and these boards can be broken down and reused for bars, shelves, desks, and more. The wood of the pallet provides a unique look not found elsewhere.
Unique Pieces of Wood Pallet Furniture
Wooden pallets can be used in many unique ways that utilise the shape of the pallet. Propping a pallet up by the door creates a shoe rack. The spacing between the boards provides an ideal place for shoes to rest. Removing the boards on one side and hanging the pallet serves as a shelf. A wooden pallet can also be used as a kitchen rack for hanging pots, pans and other kitchenware. Simply screwing hooks into one side and securing it from the ceiling adds plenty of storage space to your kitchen.