Finding a style you're comfortable with
Have you always wanted a onesie but been too embarrassed to buy one? Follow our simple onesie guide to find the perfect design for your personality.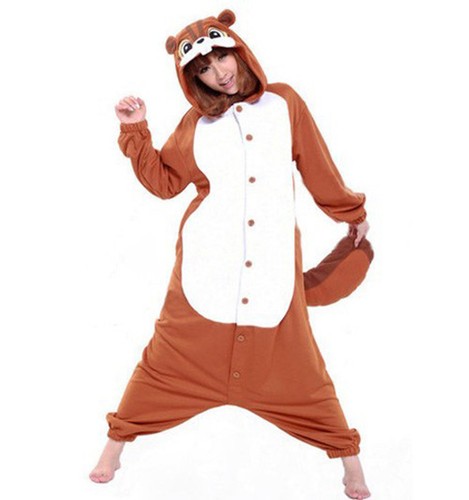 Three men, one idea
Did you know?
The onesie was developed in 2007 by three Norwegian men who decided to sew their jogging bottoms to their hoodies for relaxing at home.
For Comfort
The original reason for wearing a onesie. The single body design of onesies makes them extremely comfortable to wear when lounging around at home or (if you're brave) out and about - there's a reason babies wear them.

For Warmth
Fleece onesies may be great for cold winter nights but you'll soon be craving for cotton when the summer returns. Nobody can see what you're wearing underneath, so you're free layer up and down as necessary.
For Style
You might not instantly associate onesies with high-end fashion but ask yourself this – would Kate Moss be wearing them if they weren't? Onesies are available in a range of on-trend styles with printed designs more popular than ever.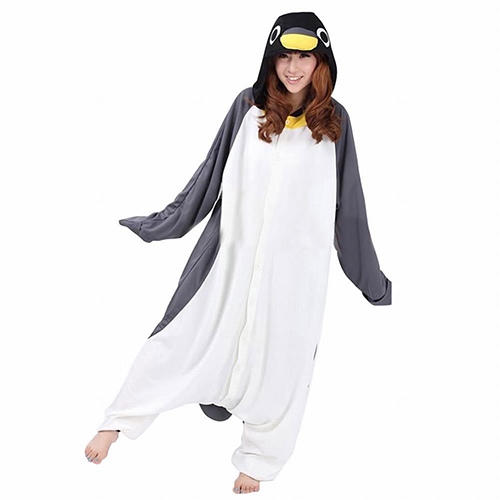 Great for at home and perfect for fancy dress parties, animal onesies are available in a variety of different styles and species!
Popular designs include pandas with ears, penguins with beaks and crocodiles with jaws. Get yours before they're snapped up!




Are you just too cool to walk around in an animal onesie, or maybe you plan on wearing your onesie out in public?
Fashion-inspired onesies are incredibly popular with
men
,
women
and children, and come in a number of seasonal printed patterns.







What could be better than watching your favourite Batman film while dressed as Batman on your sofa?

Be a superhero with onesies inspired by classic comic book characters. Go even further with full superhero fancy dress.






The material of your onesie
Fleece and cotton are the two most popular onesie materials. As touched upon earlier, the benefits of each of these vary according to the time of the year.
Fleece


Warm, cosy and soft - very soft. Fleece onesies are perfect for keeping you sheltered from the cold but you might find them slightly uncomfortable for sleeping in.


Light, cool and versatile. Cotton onesies are ideal for the summer, with some styles available with short sleeves and legs. Easy to add or remove layers beneath or on top according to the weather.
On the face of it, choosing to buy a onesie with open or closed feet should be pretty straightforward. Chances are, you might not even notice the style until you first try it on.
Open Feet
– The original onesie style. Simply tuck the legs of your onesie into a pair of long socks to keep the warmth in and the cold out.
Closed Feet
– For the complete all-in-one experience, closed feet are a must. But for those more focused on practicality, you might want to give them a miss. Your whole onesie will need washing if you get just one foot dirty – can you really be bothered with all that?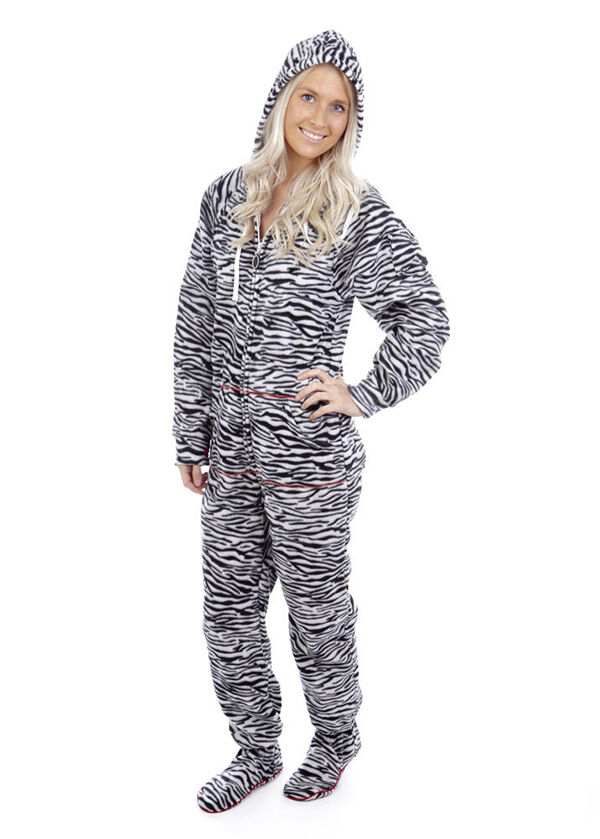 Choosing a hood
Not only does a hooded onesie help to keep your head, ears and neck warm, many also feature fluffy ears of their own. Wearing a onesie without a hood is like building a house and forgetting the roof.

Getting in a flap
Often ignored but always essential, a flap on the back of your onesie can save precious relaxation time by removing the need to get undressed every time you go to the toilet.
Look for simple flap fastenings that are easy to operate and unlikely to affect your sitting comfort, such as velcro or poppers.
Fun Onesie Facts
Pyjamas were not introduced to Britain until the 17th century, with the first recognisable top and bottom suit, not making its debut in retailers until 1880s.
Winston Churchill was once photographed wearing a onesie.
Author Geoffrey Hoyle predicted that everyone would be wearing jumpsuit-style outfits in his 1972 children's book, 2010: Living in the Future.