Feeder fishing rods are larger and more rigid than floater versions because they support fishing feeders, such as cage feeders or swim feeders filled with groundbait. This helps the angler to catch fish that live further below the surface of the water. When choosing feeder fishing rods for girls, buyers should consider the weight of the rod, its length, and handle. In addition, girls should consider the rods action and joints.
Weight of a Feeder Fishing Rod for Girls

Feeder fishing rods tend to weigh more than other types because they are strong and inflexible. When choosing a rod for girls, consider its weight so that it is not too heavy to hold comfortably for an extended period of time. Rods made from lightweight materials, such as carbon fibre, are often ideal for most people.
Length of Feeder Fishing Rod for Girls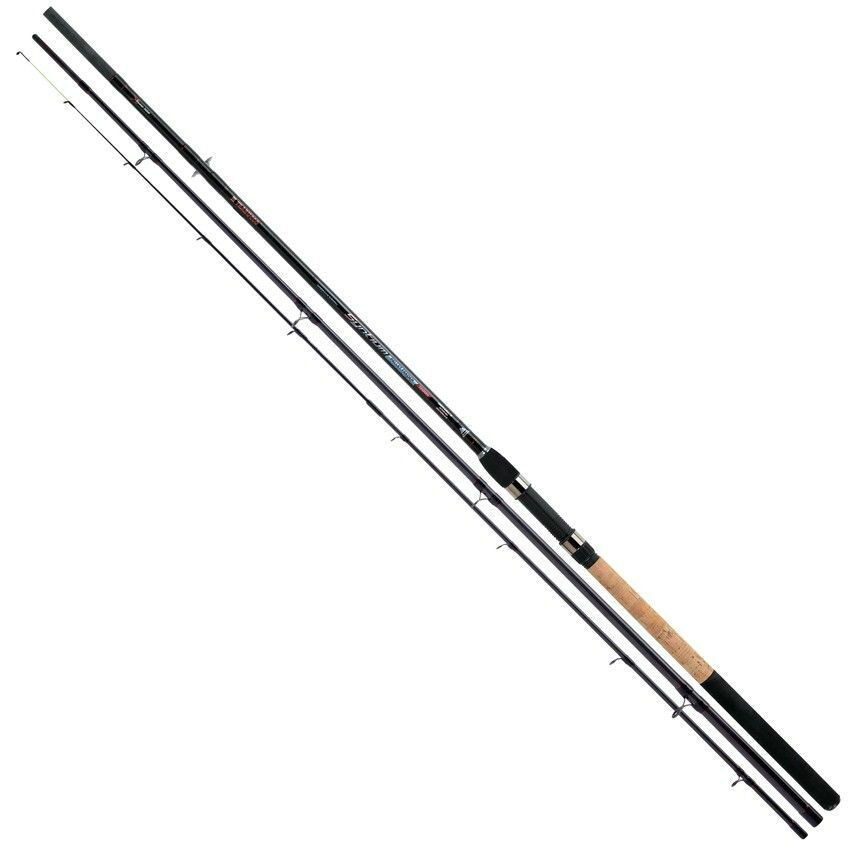 Feeder fishing rods are long compared to other angling equipment. They range from just under 3 metres long to over 4 metres. Girls should buy the length that is most suitable for their height, and choose a feeder rod that is long enough to swing and cast comfortably. Short rods are easier to manipulate for short girls.
Types of Feeder Fishing Rod Handles for Girls
There are two main types of feeder fishing rod handles: Duplon and cork. Duplon is a type of inexpensive black foam, which typically has slightly more give than cork. Traditional cork handles have a more natural look, but these products are typically more expensive.
Feeder Fishing Rod Action for Girls
Feeder fishing rods typically have tip action or tip to middle action. For tip action, the end of the rod is the most flexible part. Tip to middle means that the tip and middle are both flexible. Rods with a tip action offer the most precision and control for feeder fishing, but they tend to be more expensive.
Feeder Fishing Rod Joints for Girls
There are two main types of joints used in feeder fishing rods: simple and spigot. A simple joint has a one part of the rod that slides over the other. A spigot joint has a length of tubing that has a thinner diameter and connects the sections of rod. Rods with spigot joints typically weigh less.