Aside from comfort, men's T-shirts should be as complementary as butter on bread. Compliment your dad, boyfriend, or husband by purchasing clothing that has been a staple favourite evolving from one-piece 'union suits' of the 19th century, then later separated into tops and bottoms. If you want your guy to look good, choose a T-shirt which flatters more than his good side.
Remember, Not Too Big or Not Too Small

Men should not look stuffed into or swallowed up when wearing a T-shirt. Either one of those mental pictures is less than appealing. Buy the correct size whether purchasing men's T-shirts in large, XL, XXL, or men's T-shirts in small. Note the armpit-to-armpit and length measurements listed on eBay for proper sizing. Since the fabric is 100 per cent cotton, allow for a certain amount of shrinkage which in most cases means buying the next size up or not using the clothes dryer.
Headline a Message
Maybe your guy regularly conveys messages, making men's funny T-shirts the logical place to start shopping. Choose from men's funny Star Wars T-shirts such as 'Yoda Says Relax or 'May the 4th Be With You'. He may like bodybuilding catchphrases, Superman messages, funny slogans, and other attention-grabbing captions to publicise.
Choose Designer Brands
Personalise a cotton shirt by choosing text, a picture, a logo, or other images to literally customise your own designer T-shirt. Pick one of many celebrities you know he favours or choose a design manufactured by Ralph Lauren, Adidas, Lambretta, and other exclusive apparel. You should be able to find his size among the generous selection choices ranging from medium to XXL. If he likes urban clothing with distinctive British couture, Superdry shirts will probably make his day. A marathon runner may prefer a Nike T-shirt stating 'Just Do It', a logo shirt, or featured branding such as Nike Free.
Relax in a Polo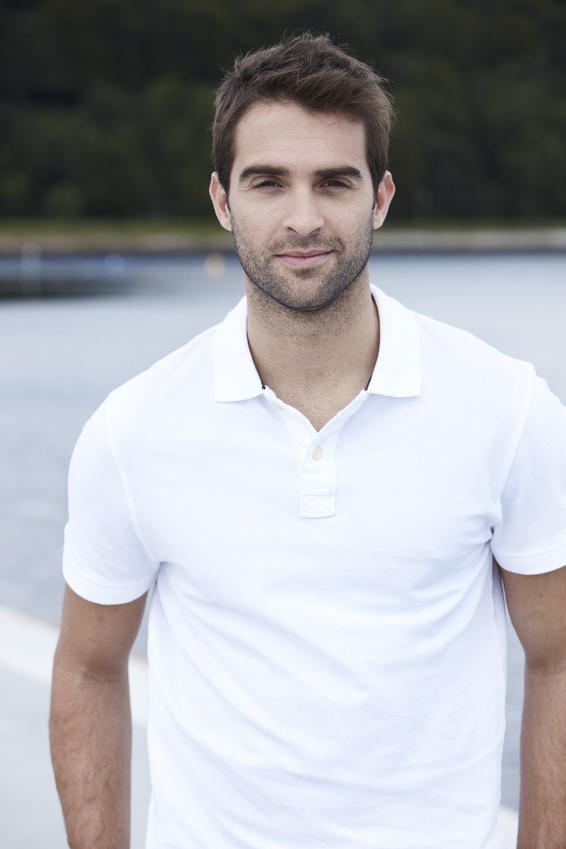 Change up the traditional looking shirt for a polo T-shirt with a fold-over collar, short sleeves, and a button-up placket. Men still get the casual look but with sportier touches. Thinner men can wear horizontal stripes while larger gents fashion flattering navy, black, and dark brown. Don a long-sleeved polo T-shirt that adds warmth on fall and autumn days. Ditch the collar and purchase a button-up, slim-fit design that sheds pounds visually. Concentrate on bringing out facial features by matching your eye colour with a blue, brown, or green shirt which is sure to get compliments. Do not forget the bolder shades such as red, orange, and yellow for outgoing personalities.