A messenger bag is spacious, comfortable to carry, and sturdy enough to protect your laptop. You can find a wide selection of messenger bags on eBay. Learn how to find a bag that is the ideal size for your laptop. Consider design factors such as material and construction to choose the perfect bag for you.
How to Choose the Right Size Messenger Bag for Your Laptop
Your laptop messenger bag should offer a snug fit for your computer to prevent damage that shifting inside the bag may cause. Use the screen width as a guide when choosing a bag size. Allow an extra 2 centimetres for the screen frame and components. Remember to factor in space for the charger and any accessories you carry. Internal pockets and compartments offer handy storage for small items and accessories. Choose a larger bag if you need to carry books and your laptop, or opt for a dedicated laptop messenger bag if you want to improve the portability of your laptop only.
Laptop Messenger Bag Materials

Messenger bags come in a variety of materials, from leather to nylon. A leather messenger bag is attractive and elegant, but it may require maintenance to prevent water damage and improve its water resistance. The quality of nylon messenger bags varies. Look for a strong, thick nylon bag to ensure that it can handle its weight load. Canvas bags are strong, affordable, and come in a selection of colours and designs. You can find canvas messenger bags with a vintage or contemporary look. Opt for a waterproof messenger bag to protect your laptop against accidental spillages. Waterproof bags tend to be durable and strong.
Laptop Messenger Bag Construction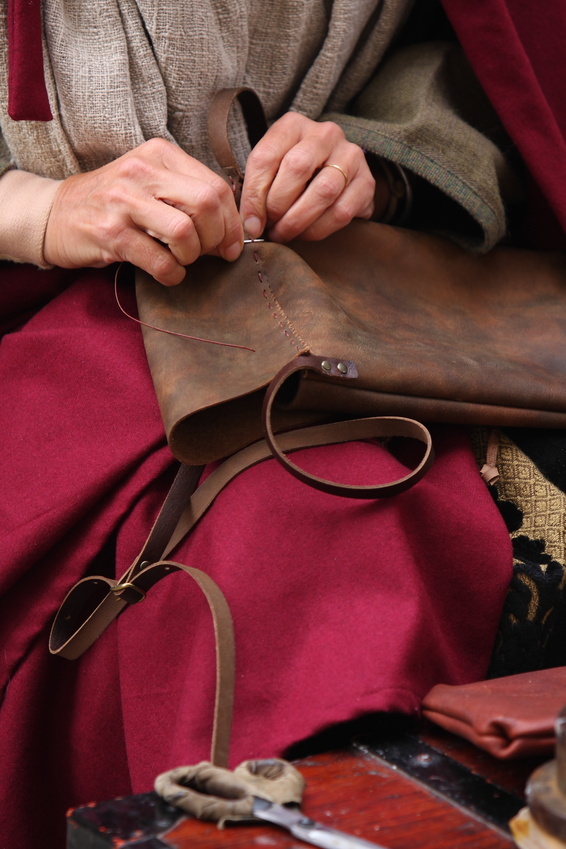 The messenger bag you choose must have adequate padding on all sides, including the bottom, to protect your computer against knocks and bumps. Look for internal straps and fasteners to hold the device in place while you are on the move. Look for a sturdy strap that is strong enough to support the weight of your laptop and accessories. A broad strap and shoulder padding are two features that improve comfort. Evaluate the bag's stitching to ensure that it is strong enough to handle the load. Lockable clasps, zips, and fasteners can protect your laptop from theft and unauthorised access.