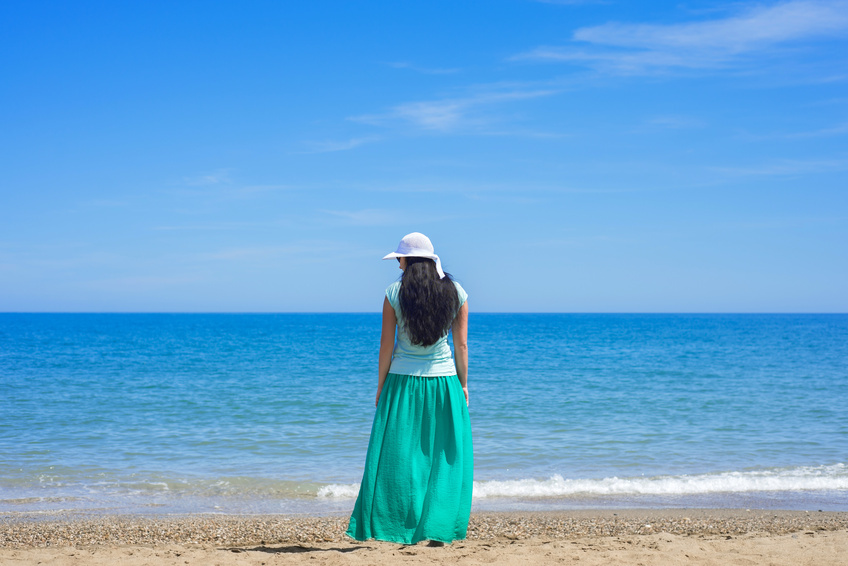 Per una skirts are pieces from George Davies' chic collection at Marks & Spencer. The clothing line displays an Italian influence, and its skirts are typically light, comfortable, and flowy. Several kinds of per una skirts are available, and each flatters different body types. When buying a skirt, you should consider the print, the hem length and fit and the material as well as how you plan to wear it.
Prints of Per Una Skirts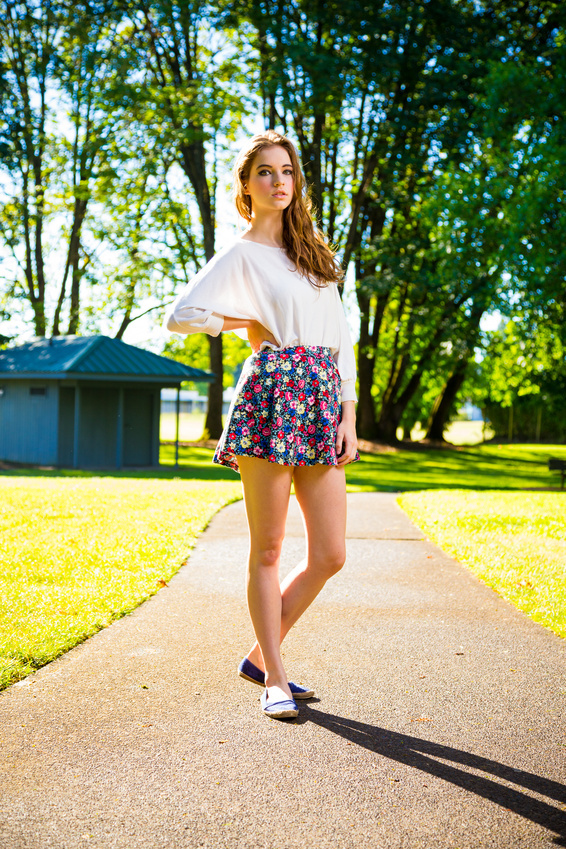 Many per una skirts come in floral patterns, ranging from large garden prints to small daisies. Keep in mind that large prints have a slimming effect while very small prints can actually make you appear larger. Patched skirts offer a carefree yet edgy look. Per una skirts also come in flattering striped patterns, which play up women's curves. Other prints such as tribal designs add a touch of playfulness and art to your outfit.
Hem Length and Fit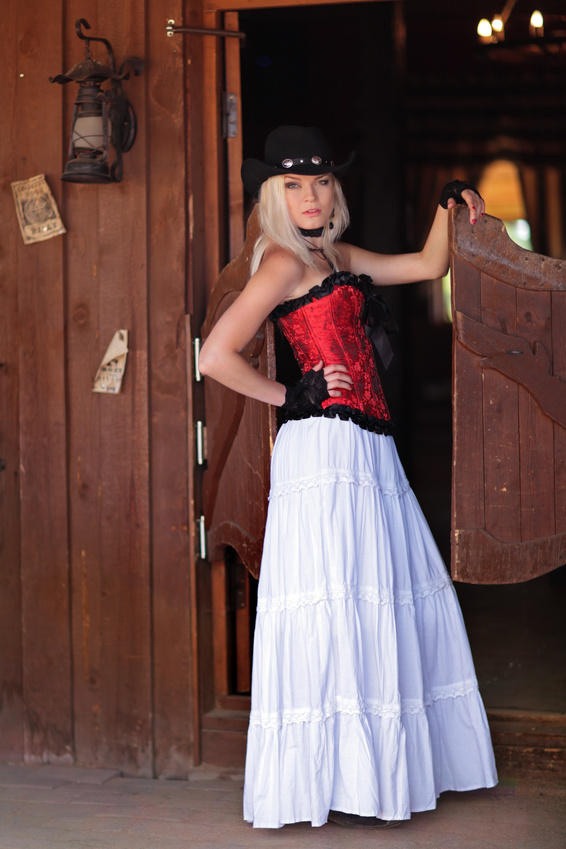 When looking for a flattering hem length, consider the most basic rule that the hem should fall at the leanest part of your legs. This is usually just above or below the knees. You can also choose a long skirt, which falls to your feet and looks good on any body type. An A-line skirt is great for slim figures, and many women look good in a mini skirt, which comes in loose and form-fitting cuts. When purchasing any style of skirt, beware of skirts that are too tight. You should comfortably fit a finger between the fabric and your waist.
The Right Material
Maxi skirts usually come in polyester or cotton jersey fabrics. These materials make comfortable skirts while still looking fashionable. Polyester and cotton clean up easily and do not require special care. Other per una skirts, like minis and A-lines, come in denim, chiffon, and spandex fabrics. Denim skirts are perfect for casual wear and informal occasions, while chiffon skirts dress up well for weddings, parties, and other formal events.
How to Wear a Per Una Skirt
With any skirt, get creative with different fashions and styles. For a laid-back look, wear a long, baggy T-shirt, but do not tuck it in, and add a few chunky pieces of jewellery. On the other hand, a crop top or an embellished top can dress up a skirt. If you have a patterned skirt, consider a simple top to keep the outfit balanced. Your choice of shoes depends on the occasion. Casual events and day trips call for ballet flats, sandals, and even sneakers, but grab a pair of boots or heels for fancier occasions. You can wear per una skirts year round, so when the weather gets cold, winterise your per una skirt by wearing tights or leggings, warm boots, and a long-sleeved shirt or sweater.