Travelling with a wedding dress can be a scary perspective, especially if you have invested in a designer or custom dress. It's best to be prepared for your wedding with wedding dress boxes will protect your dress whether you are travelling a few miles or halfway across the world for your dream-destination wedding. While not all wedding dress boxes are for travel, you can easily buy the right travel-worth dress box for your dress if you consider its durability, size, and features.
Wedding Dress Box Durability
Durability is the most important factor to consider when you choose a wedding dress travel box. Gift boxes are not durable enough. The box has to be durable enough to protect the dress, especially if there is any chance that it could fall or have something fall on it. Look for thick, heavy cardboard, hopefully with at least two layers, and then pack the dress with acid free tissue paper to protect the dress.
Wedding Dress Box Size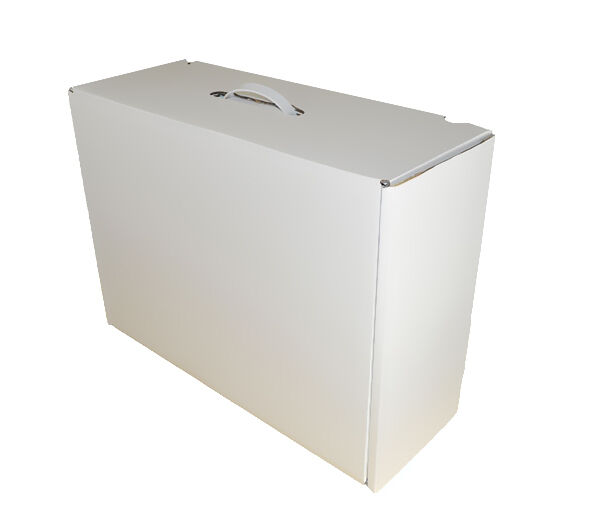 Travel wedding dress boxes vary in size from small to large to extra-large and you can choose any of them for travel. However, consider that smaller boxes are easier to bring onto a plane as hand luggage, or fit into a car boot. Take into account the size of your wedding dress and how much room it needs and then choose the smallest box it will fit into. You can purchase smaller, matching boxes for accessories like petticoats, shoes, and gloves if you need them. It is important that your box fit both the dress and the protective acid free paper, so do not go too small. Dresses with big skirts usually require large dress boxes no matter how carefully you pack.
Wedding Dress Box Features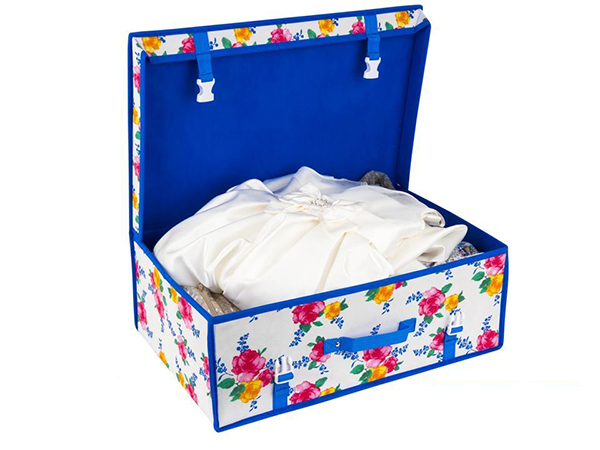 Features are an important thing to look for on a travel wedding dress box, especially if you intend to use it after the wedding for long-term storage of the dress. A suitcase handle is one common feature on many travel boxes. These make it easy to pick up and carry the box around, which is more convenient than carrying it like a present. Design features are also important. Many wedding dress boxes come in colours such as pink, white, blue, or black. Some dress boxes also feature ribbons, flowers, or personalisation, but plain boxes are also available.