Choosing men's underwear primarily comes down to individual needs and tastes. No matter who dons them, underwear needs to be comfortable as they are clothing items worn all day, every day. Some men choose different underwear types, depending on different needs for comfort and activities, so knowing what to consider when making that decision is important.
Consider Your Clothing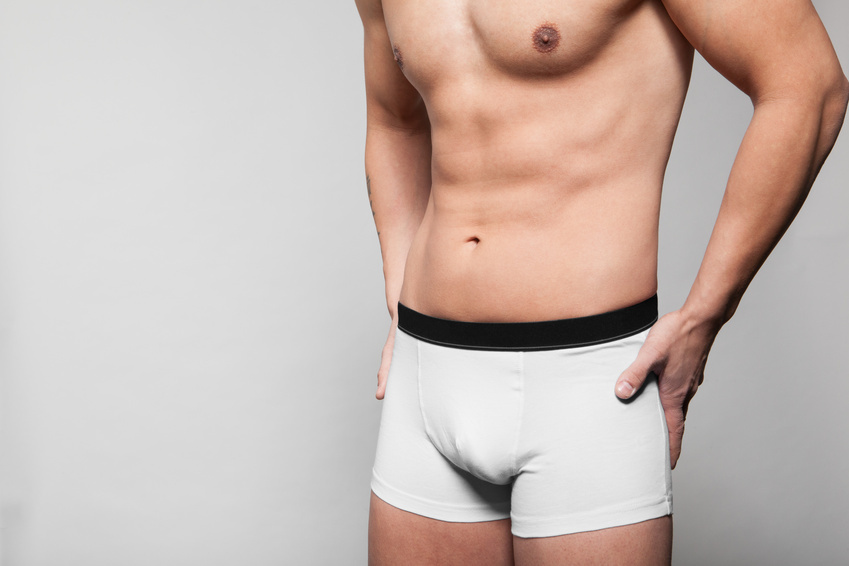 Consider whether you wear a lot of loose pants or tight pants. This makes a difference in the underwear you choose. If you love the loose feel of boxers and do not like feeling confined, having a wardrobe full of loose pants helps. Boxers tend to bunch up, but they bunch up less when not in close contact with other material. Tight pants do not work well with boxers because not only do they bunch up, but many also see the scrunched material through tight pants fabric. Examples of loose pants that work with boxers include cargo pants and track pants. If you prefer a bit more support, choose briefs. Briefs work well with both tight and loose pants, and men often find the support adds more comfort to their day than loose boxers do.
Consider Your Activities
If you love sports and exercise, support is important and boxers usually do not work in these situations. Choose either briefs or boxer briefs for active days of team sports or gym activity. The loose feel of boxers offers an uncomfortable lower body feeling when jumping and running, and the lack of support sometimes causes injury. Briefs and boxer briefs fit tight around the area that needs support so everything stays in place when active.
Consider Your Own Comfort Levels
Some men just have different tastes and degrees of comfort than other men. While many men do not like the free feeling boxers offer, others do not enjoy the tight feeling of briefs and complain they cut off circulation and irritate the skin at the waistband. Many men also prefer to stay with the underwear they grew up with and prefer not to change. They like the familiarity of underwear types worn their entire life and prefer not to change.
Consider the Upper Body

Underwear also includes undershirts. If you frequently wear button down shirts, but in a semi-casual environment, choose T-style undershirts and keep the top shirt buttons open for a layered look. If choosing an undershirt for that layered look, make sure it features a crew neck rather than a V-neck, so cotton material shows instead of bare skin. Many men wear just an undershirt for a workout and prefer to wear tank-style undershirts that allow the skin to breathe and keep them cool.