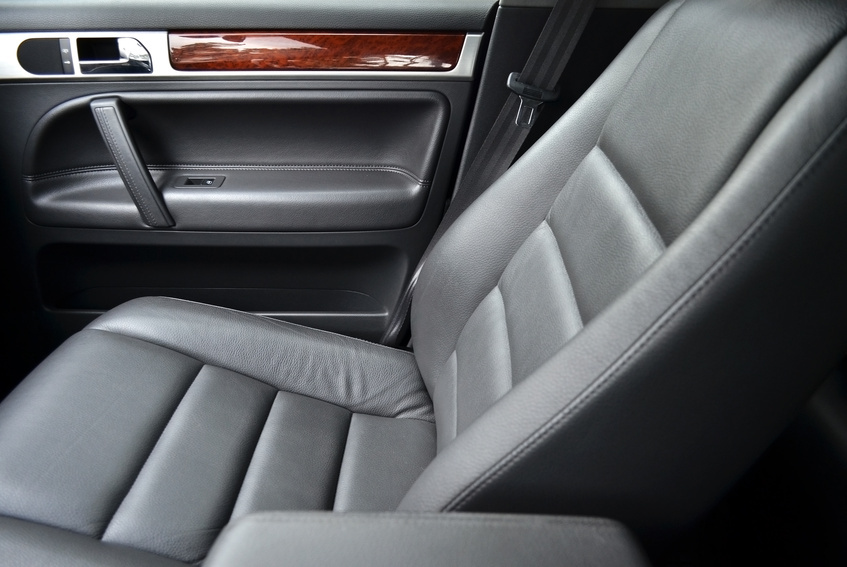 When parents bring home their first baby from the hospital, they need a car seat to put it into, and then they will continue to need various car seats as the child grows older. Getting a car seat is one of the most important decision regarding safety that parents will ever make. Because of this, choosing which one to buy is an extremely important process and can be overwhelming. There are thousands of seats to choose from and most of them are built differently. It is necessary for parents to understand what type of car seat to get for their child, what the safety ratings are, if the seat will fit in their vehicle, and if their kid will fit in the seat comfortable, yet snuggly.
What car seat to buy is one of the most common questions that new parents ask. People who do not have kids rarely know very much about car seats so it can be a big learning curve at first. Not all car seats are very safe, comfortable, or practical, but luckily parents only have to go through the process of buying a car seat three times for their child.
Types of Car Seats
As children grow, they have to continually upgrade to bigger car seats. There are three kinds of seats for parents to consider: infant car seats, convertible car seats, and booster seats. Which seat to buy is determined by the kid's age, height, and weight.
Infant Car Seats
Infant car seats are rear-facing for maximum protection. They can fit babies up to around 35 pounds or 15 kilogrammes, and 81 centimetres tall. Some people try to save money by skipping the infant seat and going straight to the convertible car seat for older babies. However, this is highly discouraged, especially for infants that are under 20 pounds. The babies must fit snugly within the car seat, otherwise it cannot keep them fully protected in the event of an accident. Naturally, it is frustrating to have to purchase an infant car seat that has to be replaced within a few months. Car seats are known for being pricey, but ultimately, the child's safety is what matters the most.
Buying the right car seat for an infant is not as simple as going to a shop and plucking one that looks good off of the shelf, either. There are several things that parents need to consider when choosing their infant's car seat.
| Things to Look For | Description |
| --- | --- |
| A Car Seat Base | Installed in a car by strapping it into the seat belt system; quality car seats come with a plastic base that straps into the car and stays there, allowing the seat itself to snap into the base and be easily removed; very convenient because parents can just take the entire car seat out and carry their child in it when going around town |
| A Five-Point Safety Harness | Holds the child in the seat; five-point harnesses are the safest kind because there is a strap for each shoulder, a strap for each thigh, and one in between the baby's legs |
| Comfort | Car seats definitely need to fit the baby snugly, but they should also be comfortable; look for adequate padding and support around the head |
| Ease of Use | To find out how easy the car seat is to use and install, look up its reviews online; parents who have previously purchased the car seat usually come back to review it so that future parents can decide whether or not to buy the car seat; a good car seat should be relatively easy to install and remove from its base, as well as easy to take the baby in and out of |
| Easy Adjustments | Since children grow, the car seat has to be adjustable to accommodate for their changing size; make sure that the straps and harness adjust in multiple ways so that they still keep the baby tightly secured in a comfortable way |
| Easy to Clean | Since babies tend to make messes, it is important to get a car seat that has a removable cover that can be washed in a machine |
| Side-Impact Protection | Inspect the car seat to see if it has adequate head and chest protection on the sides; online safety ratings also list whether or not the seat has side impact protection |
Always avoid buying used car seats. Even if the owner claims that the seat has never been in an accident, there is still the change that it has been dropped and its structural integrity has been compromised. Car seats can also get brittle as they get older, meaning that they may not hold up as well in a crash.
Convertible Car Seats
Convertible car seats are meant to hold babies through their toddler years. They switch from rear-facing to forward-facing and are adjustable in size. Supposedly, convertible seats can hold infants from birth up until they reach 80 pounds, or 36 kilogrammes. There are also ones designed for older children that convert from a forward-facing car seat into a booster seat.
Although most experts say to avoid using convertible seats for infants, these are a viable solution for parents with older babies who do not want to keep purchasing new seats every time their child grows. Look for safety ratings, reviews, adequate padding, and adjustability when shopping for these.
The downfall of convertible seats is that they are very heavy and do not snap into a base like the infant car seats do. This means that parents cannot carry their babies around in the seats and have to go through more work to get them into and out of the car.
Booster Car Seats
Booster seats are used for children who are too small to be strapped into a regular seat belt. If an accident were to occur, the belts that are meant for adults would restrain them around their neck and stomach rather than at their shoulders and pelvic areas. This could cause serious injury to the child and even death. In some countries, car crashes are the leading cause of death for children under the age of three, so it is vital that they be properly restrained.
Research has shown that booster seats reduce the chance of injury to a child by 45 per cent. It does this by raising the child up further in the seat so that the vehicle's shoulder restraints are placed in the proper locations. Most experts recommend that children remain in booster seats until they are at least eight years old.
What to Look For
Only shop for a booster seat if the child weighs over 40 pounds, or 18 kilogrammes. If they are under that, consider getting a convertible car seat instead. Booster seats are far less complex than the other car seats. Look for ones that have a good amount of cushion in the seat and make sure that they strap into the car securely. Also be sure to look up the safety and reviews ratings online prior to making any purchases.
How to Find the Right Car Seat for Your Car on eBay
Once you have done some research and found a few car seat manufacturers that make quality products, you can begin shopping. Doing so online is the easiest way to go about it because you can stay in the house and instantly pull up reviews as you shop. If you go into a store, you have to make a list of options and then go look them all up online.
To begin shopping on eBay, visit their website use their search tool. Type in the name of the particular car seat that you are interested in. If you are not sure of that yet, simply enter something generic like "car seat". After you do that, you can start browsing through the seats and doing some research on each one. You can read the reviews that are posted on eBay about the seat and the seller, and you can look at the manufacturer's website if the safety ratings are not listed in the product descriptions. If you have any questions about a listing, eBay makes it easy to ask the seller a question.
Conclusion
Without a doubt, the car seat is a major part of every child's life. Statistics show that adults drive more now than they ever have before, which means that their children do as well. It is very important that they be safely restrained to reduce the risk of injury. Even a fast turn could inadvertently hurt a child who is not in a car seat.
Shopping for a car seat is not one of the easiest things to do, but it is a necessary part of having children. Parents can find the right car seat by making sure that it has good safety ratings, enough padding, is easy to clean, and fits their lifestyle. Even the perfect car seat may not be the right one to buy if it is not designed in a way that is convenient for the parents. For example, a seat that has to strap directly to the car's seat belts would not work well for parents who take their baby with them to shops and other events because they would have to uninstall the seat every time they wanted to use it.