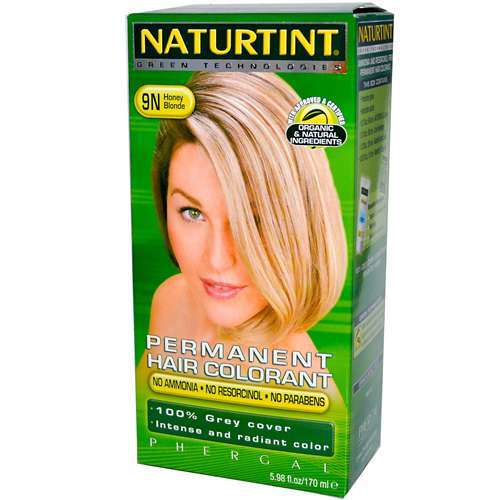 There are many different hair colouring products available and eBay's Health & Beauty page is a great place to buy them, as the whole range is up for sale in one place. However as trends constantly change, and individuals decide they want a new look, it can be difficult to know what colour to go for.
This guide aims to show all the hair colouring products available on eBay and how to choose the right hair colour. Hair colouring is fun, affordable and can be applied in many different ways.
Types of Hair Colourant
Temporary Hair Colourants
These temporary colourants are a great way to try out a new colour, without committing to permanent dye.
| Products | Description |
| --- | --- |
| Hair Chalk | Many different coloured hair chalks are available. They are applied by rubbing the chalk along the hair until the desired amount of colour has been applied. Chalks are usually removed when the hair is washed. |
| Coloured Hair Gel | Coloured hair gels colour and add hold to the hair, and can be washed out. However beard gels offer permanent colour. |
| Coloured Hair Spray | Colour is sprayed on and adds hold to a hairstyle. |
| Temporary Dye | Wash in wash out colour doesn't enter the hair cuticle so usually will have no long-term effects on the hair. |
Semi-Permanent and Permanent Hair Colourants
Chemicals present in semi-permanent and permanent hair colourants, such as ammonia help the dye penetrate the hair strand, making the colour more permanent.
| Products | Description |
| --- | --- |
| Henna | A permanent hair colour, created using natural pigments, available in natural shades. |
| Permanent Hair Dye | Permanent dyes colour the hair; the hair colour has to grow out. |
| Hair Bleach | The chemical in blond hair dyes that lightens the hair. The products bleach the hair's natural pigment, leaving it blond. The toner mixed with the bleach helps colour the hair. |
How to Apply Hair Colourants
Temporary hair colourants usually only last for one or two washes, semi-permanent colour usually lasts for 6-8 washes and permanent dyes last until the hair has grown out.
Here is how most permanent hair dye is applied:
Select the desired colour.
Wear protective gloves to stop dyes and chemicals touching the skin. Wear old clothes or put an old towel over the shoulders, and make sure floor coverings are protected.
Mix together the dye, following the instructions provided. It is easy to mix in a mixing bowl, and this will ensure the hair gets an even coating.
Section the hair using alligator clips to ensure even coverage.
Once all the hair is covered, set a timer following the timings suggested in the instructions provided.
When the time is up, rinse the hair and use the conditioner provided.
Which Colour Hair Colourant Is Right for You?
Colouring hair can be a big step, and it is important to get the shade correct to avoid unnecessary damage and expense. If colouring hair for the first time, it is a good idea to choose a colour that is a few shades lighter or darker than the natural colour. Once used to this colour you can try a few shades lighter or darker than that. That way there will be no shocking results because the transition will be a gradual process. However if you are looking to achieve a totally different look here are a few things to keep in mind, whether going blond, brunette or red.
With any of these colours a good place to start is by looking at photographs of celebrities and people with the same skin tone as you. What hair colours suit them?
One thing to remember when choosing a hair colour is not to go by the model's hair pictured on the box. There should be a more accurate image on the back. Some show different images of how the dye will colour light and dark hair.
Want to go Blonde?
If you had fair, blond hair as a child, you will suit blond shades as an adult.
For dark, olive skin tones a warm blond colour will suit.
For fair, pale skin, choose platinum and cooler shades of blond.
Want to go Brunette?
Fair skin tones should stick to mid brown colours, to avoid looking washed out. Textured highlights can add depth of colour
For warmer, darker complexions, deep browns suit your skin tones best.
Want to try Red?
There are many shades of red, from light strawberry blonde, to dark auburn. This colour range means that most people can look great with a red hue, or highlights.
Go for a red tone close to your natural colour. Brunettes can have dark reddish-brown highlights. For blonds strawberry blond tones can be added to lift the colour.
Try a Brighter Colour?
Dying the whole head one bold, bright colour is a brave decision to make. The hair may need to be bleached beforehand.
For fair skin tones, try pastel colours.
For darker skin tones try rich jewel shades.
Different Styles
| Style | Description |
| --- | --- |
| Dip Dye | The ends of the hair are dyed a different colour from the rest of the hair. It looks like to hair has been dipped in dye. There are dyes specifically designed to give this style. Hair chalks can also be used to achieve similar effects. |
| Ombre | The hair starts with dark roots and gradually gets lighter down to the ends. Ombre dyes come with a special brush to make blending colours easy. |
| Highlights | Lighter shades of dye are applied to the hair in thin streaks. They should blend into the hair and help lift the colour. Highlights can be achieved using a highlighting cap, foils, or a highlighting comb. |
| Low Lights | Low lights are created by applying colour darker than the natural hair colour, achieved in the same ways as highlights. |
| T Zone | Most of the colour is applied to just the top layer of hair, mostly around the face. |
| Whole Head | All the hair is coloured equally. |
| Two Toned | The underside of the hair is dyed a contrasting colour to the top colour. This is done by carefully sectioning off the top layer of hair so that only the bottom layer is free to be dyed. |
| Streaks | A bold colour is applied to small lengths of hair. |
How to Keep Coloured Hair Healthy
Keeping coloured hair healthy is important. It will keep the colour feeling and looking vibrant, shiny and soft. Here are a few tips for helping colour last longer, and keeping hair healthy.
Try to avoid leaving hair under the shower for long periods of time to help prevent colour fading.
Rinse hair under lukewarm, cool water, as hot water can make colour fade faster.
Try to wash coloured hair less frequently; use dry shampoos instead.
When hair does need washing use specific coloured hair shampoos.
Protect hair against UV by wearing a hat, and against heat by using protective products.
Stop hair drying out by drinking plenty of water and use colour specific conditioners.
Avoid hair coming into contact with harsh soaps and chemicals, such as chlorine.
Coloured hair is more delicate than non-dyed hair, so be gentle with it when brushing, drying and styling.
Other Products
Hair Dye Accessories
| Product | Description |
| --- | --- |
| Clips | Clips are useful for sectioning the hair. This helps to ensure dye coverage is even. |
| Mixing Bowl | Plastic bowls, popular in professional salons, are available on eBay. They make mixing dyes easier and make it easier to divide the dye evenly for each section of hair. |
| Brushes | Soft brushes can be used to apply the dye. |
| Gloves | Protective gloves are worn to stop dye and chemicals touching the skin. |
| Capes | Capes are worn to protect clothes and skin from coming into contact with the hair dye. |
Hair Extensions
Another way to test new hair colours is by wearing clip in hair extensions. There is no commitment to a colour and no effect on the natural hair. They can be bought in many different colours, and with dye effects like dip dye and highlights.
How to Buy Hair Colourant Products on eBay
There are many products available, for virtually any hair colouring needs. However it is important to choose the right product. Here are a few things to remember when making a purchase on eBay.
Colour specific products may differ from the image shown on the listing. Make sure you are confident you are buying the correct product.
Some listings require a colour to be chosen after the product has been purchased. Make sure the desired colour is in stock before you buy.
Always check sellers' feedback to make sure they are reputable before you buy.
Conclusion
Hair colouring can be great for a weekend look, when using a temporary colour, or if you're looking for a long-term new look. Everything you need for hair care and styling is available at eBay. When choosing a hair colour, remember to choose a colour that will suit your skin tone, and only start with a colour a couple of shades lighter or darker than your natural colour. eBay offers a lot of choice of hair dye to suit any budget, as well as all the after care products needed to keep hair looking healthy.