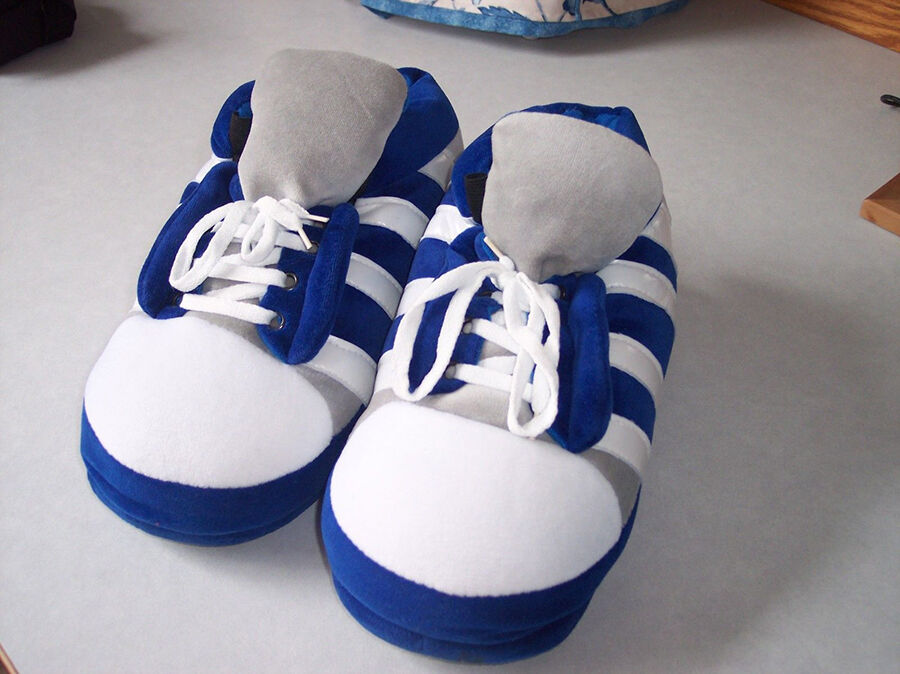 Novelty slippers for kids are fun to wear. Styles include animal slippers with floppy ears and monster slippers with googly eyes. To choose novelty slippers for children, match the style to their personality and interests.
Novelty Stompeez Slippers for Kids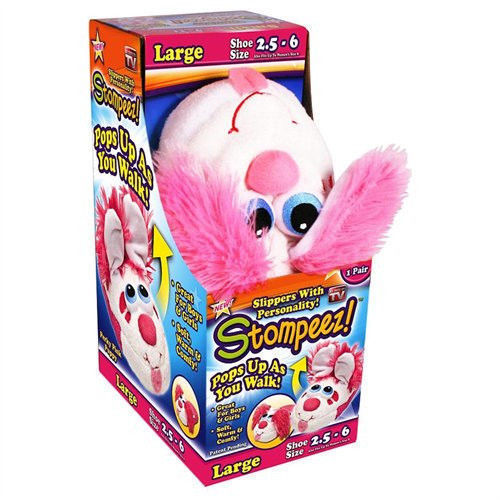 Stompeez slippers are part slipper, part friend. The Stompeez eyes and ears move, bringing joy to the children that wear them. Stompeez designs feature much-loved characters, such as Mickey Mouse, Minnie Mouse, and Furby. Sully slippers make the perfect gift for a "Monsters University" fan, with a purple and blue colour scheme and a mouth that opens wide with each step. Mike Wazowski slippers feature the smiling, one-eyed green monster, with a flap that opens to reveal his teeth.
Novelty Animal Slippers for Kids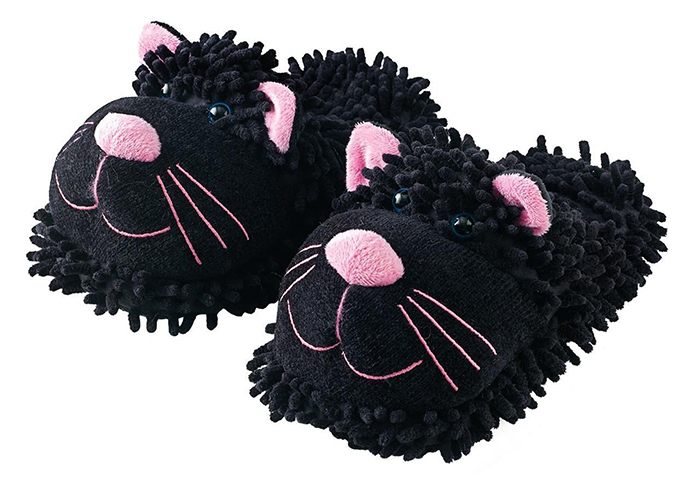 Novelty animal slippers are available in a variety of designs. Monkey slippers made from soft materials have an adorable face at the front and a tail at the back. Edgar Elephant slippers look like stuffed animals with a full head and trunk at the front. Fans of penguins can choose the classic look of the black and white animals dressed in red bow ties. Toby Turtle slippers feature a shell with a red and white beanie cap on the animal's head. There are brown bear's paw and bright yellow duck feet slippers. For dinosaur fans, there are slippers featuring T-Rex.
Themed Novelty Slippers for Kids
For kids that enjoy playing with building blocks, there are slippers that resemble LEGO bricks, which are available in blue or red. For older children that enjoy computer games, there are Angry Birds slippers displaying the familiar grimace known to fans. Godzilla slippers place kids at the heart of an action film. Specially themed slippers put children in a celebratory mood. Orange pumpkin slippers are ideal for Halloween and green elves with jingling bells on the toes are the perfect style of novelty slippers for children at Christmas.