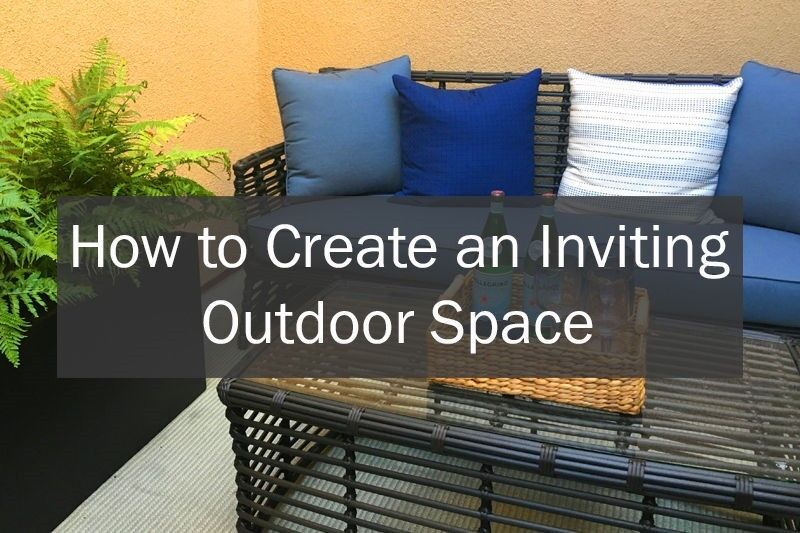 When the weather turns warm, it's time to enjoy the beauty and calm of the outdoors! One of the best ways to celebrate nature at home is to create a stylish outdoor lounge. There's nothing like relaxing from the comfort of a cushy chair while sipping your favourite drink. Whether you have a large patio to work with or you're making the most of a small balcony, read on to discover tips and essentials for creating an inviting outdoor lounge at home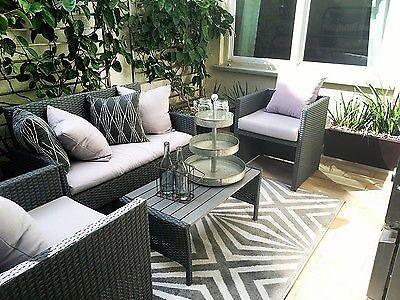 It's called an outdoor lounge for a reason! Seating is the most important element of the space, so if you're going to splurge on something, make it an
outdoor sofa
or
chaise longue
. Sectional sofas are becoming more and more popular for outdoor spaces, as are adjustable loungers. If a large chair or sofa isn't in the budget, opt for a selection such as a love seat or a comfy woven chair, especially if there's room for you to curl up with a good book. Even a few small chairs can work if you add an ottoman or two for propping up your feet. And the ottomans can even double as extra seating!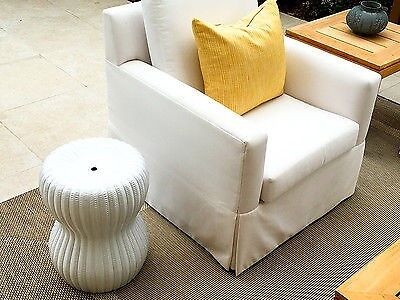 Able Tables
Since your lounge is all about relaxing in style, you'll need a place to set items such as drinks, snacks, books and magazines. If your outdoor space is large, consider a coffee table that can serve as the centrepiece of your lounge. You may even want to try a coffee table/ottoman combination that can pull double duty as a surface for holding items and a place to rest your feet.
Side tables
can also be helpful, as they're easy to move and can be placed right next to chairs and sofas for your convenience. You might also consider a series of poufs /
ottomans
that can serve as tables and footrests and can even be combined to create a large coffee table as needed.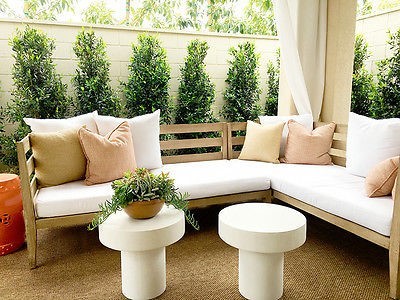 Proper Shade
Soaking up the warmth outside is the perfect way to celebrate beautiful seasonal weather, but a little bit of sunshine can go a long way. To ensure that your outdoor lounge is properly shaded, consider an
umbrella
or
outdoor curtains
. Some umbrellas are freestanding, while others are part of a set that you purchase with a table. Outdoor draperies can be suspended around the perimeter of your lounge, or you might opt for an overhead shade sail, which can help block the sun's rays. If protection from the sun isn't in your budget at this time, enjoy your lounge in the mornings and evenings, when heat and sunshine are at a minimum.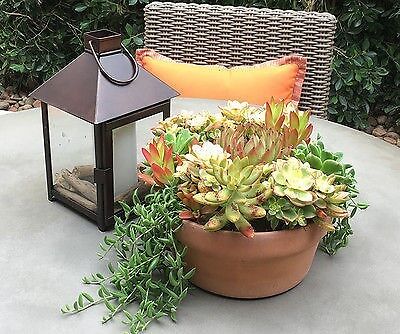 The Power of Plants
Even if your outdoor lounge is in the middle of the urban jungle, a collection of potted plants will add life and personality to the space. Plus, many plants are affordable and it doesn't take fancy pots to display them.
Terracotta containers
are lovely receptacles for succulents, ferns and other greenery. If your patio has low lighting, opt for low-maintenance selections such as snake plants and pothos (if the climate allows). Do your research and choose wisely, but don't forget to have fun! Plants can take on a sculptural feel and there are plenty of interesting pots and planters that will help evoke just the right vibe for your outdoor haven.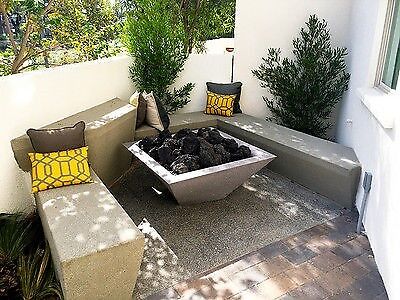 Special Touches
When you're set on furniture, plants and proper shade, it's time to enjoy some extra touches. Don't forget about the beauty of
string lights
, which are instantly inviting and perfectly illuminating. A
fire pit
is great for adding warmth on a chilly evening, while an
outdoor bar cart
will ensure that refreshments are close by when you need them. Bonus points if your outdoor lounge accommodates speakers for music or provides a place to project films for a festive summer party.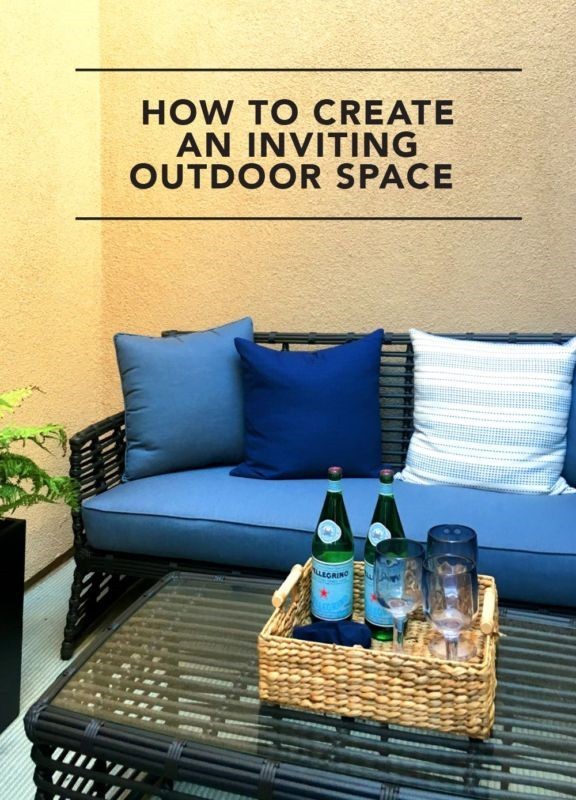 For more guides and inspiration, click on an image below: