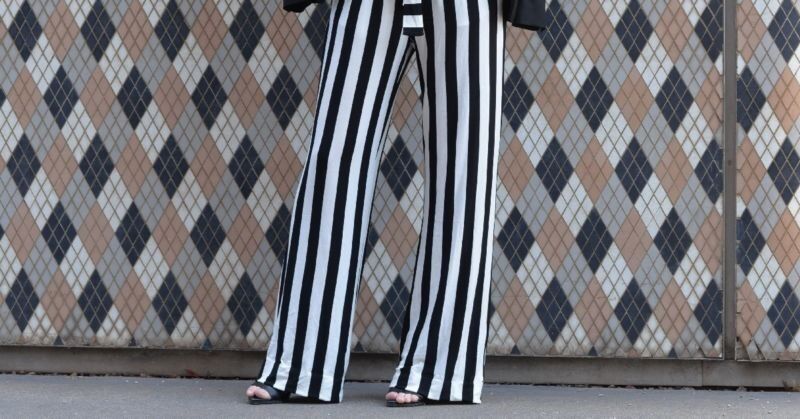 Being under 5'4, I frequently use these little tips and tricks to appear taller. So if you're in the same vertically challenged boat, then take a peek at some of these ideas on how you can dress taller.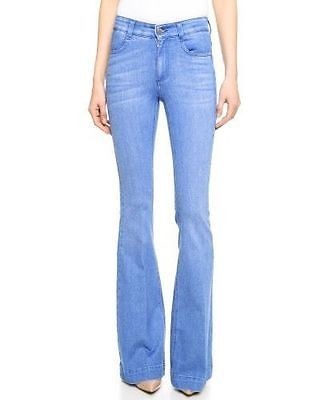 Flare Fanatic
I LOVE
flared jeans
. Why? Because they will instantly make you look taller, if they fit and are worn correctly. Pick a fitted jean with enough of a flare so that it drapes over your shoes. This will help create the illusion of longer legs. You can also tuck your shirt in which will help make your legs look long and lean! With so many flared jeans to pick from I must say
Frame Denim
is making my favourite spot right now. Their style and fit are just perfection on my shorter frame.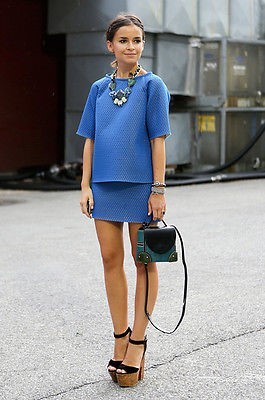 Some Fashion Magic
When it comes to skirts, I lean towards rocking either the mini or a maxi... but not in between! Being on the smaller side means the in between lengths will make you look even shorter. So if you love your legs, flaunt them in
a daring mini
or if they're not your favourite feature then cover them up
in a maxi
. Both skirts will create length in the mind's eye. Seeing is believing people!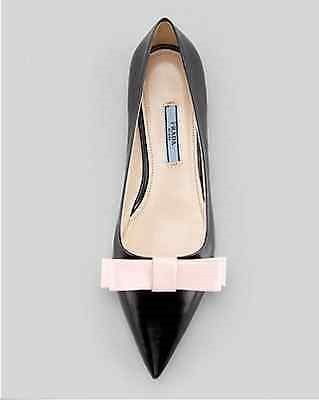 Great point!
While heels will always make you look taller, you can't always wear them in every situation. My favourite trick? The perfect pointy toe flat. The long toe length will make your legs look long, which in turn will make YOU look taller. Plus there are some seriously cute flats out there.
My current personal favourites are from Prada
. They are classic, cool and I love wearing them with my little mini dress. And they're comfortable!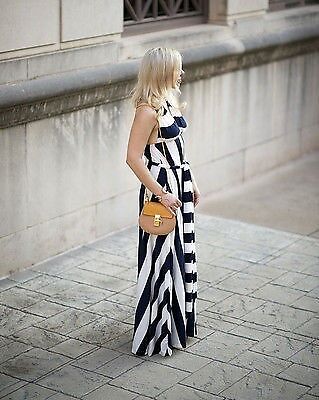 Lovely Lines
Of course we all know the old standby to looking taller is to wear something with stripes. A vertical stripe will make you look long, lean and très fashionable. Since they're one of the biggest fashion trends from spring why not use this as an excuse to the take the plunge. Looking trendy and appear taller at the same time this season.
Shop these stripes!
Nothing but Nude
My last trick,
the nude heel
. A nude heel with a low-cut vamp will always make your legs look a mile long! What is the vamp you ask? It's the part of the shoe that cuts across your foot at the front. So the lower the vamp the more skin you're showing and the lower your legs will look. Get your vamp on!
We can't all be tall
No matter what, accept and work with what you've got. We can all look good if we just know how to style correctly. That's why I'm always adding more guides so you can stay as chic as possible. See what other tips you're missing out on by clicking
here
!