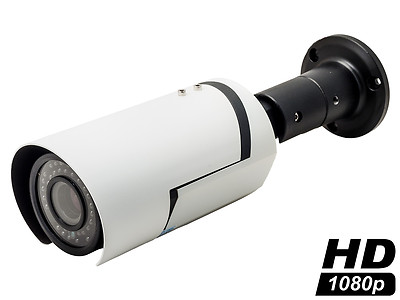 Add a caption
Find out how to improve night vision CCTV by using an infra-red illuminator
The Problem
You may have a CCTV system with infra-red night vision for outdoor camera but you may find that you don't get the range or coverage of night vision illumination that you hoped. Depending on the environment in which you have installed your cameras you may find that the range of night vision does not stretch far enough or that parts of the camera's field-of-view are not illuminated so that the camera isn't able to capture reliable images at night (e.g. the end of a driveway). Furthermore, overhanging objects, such as tree branches, in the foreground can catch the infra-red light obscuring what is in the background.

These factors can lead to frustration when you have forked out for a night vision CCTV camera to do the job you expect of it.

The Solution
The good news is that you can easily add an infra-red LED illuminator to extend your system's coverage and solve the problem. These illuminators work in the same way as a floodlight: they fill in an area with bright light but instead of visible light these devices emit infra-red light for night vision CCTV. This enables you to add in a 'fill light' without having to adjust the camera's angle and position. They work in combination with the camera's infra-red to ensure that the camera can pick up what you want to see at night.
What's more is that you can add night vision to cameras that don't have infra-red LEDs. So long as they are sensitive to infra-red or have an "IR cut" feature the camera will be sensitive to the lamps.
You can buy our
IR LED illuminators on eBay from £49
.