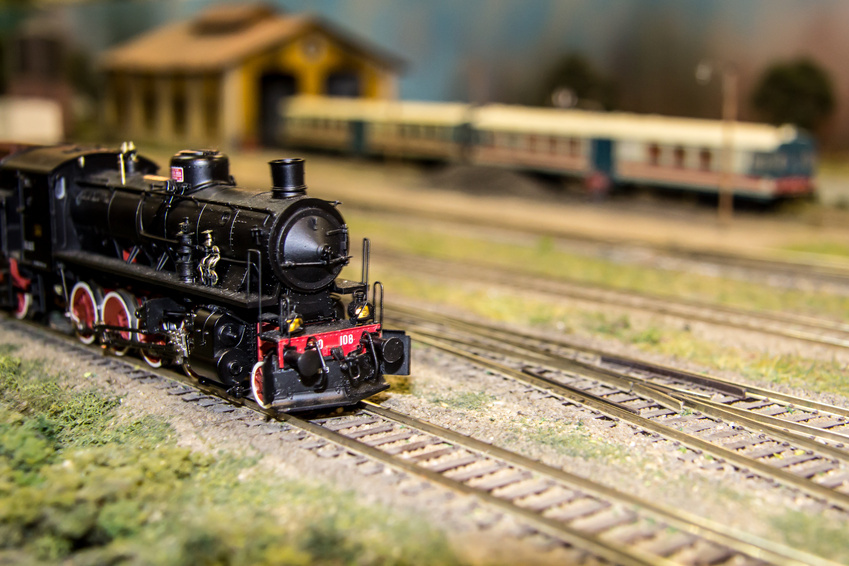 Some Bachmann OO-gauge locomotives are well over half a century old, and older models that still run go through regular maintenance. Maintaining vintage Bachmann locomotives requires paying attention to various aspects, and this includes cleaning the locomotives, their wheels, their motors, as well as the tracks they use. You might also have to replace parts from time to time.
Clean the Body
Use a soft non-abrasive cloth to clean the Bachmann locomotive body and avoid scratching its surface. Mild methyl alcohol based cleaning solutions work, but keep in mind that metal polish results in the paint wearing off with time.
Clean the Wheels
Clean the wheels regularly to prevent potential damage and minimise excessive electrical arcing. To start, pour some liquid cleaner on a paper towel and place in on the track. Run the locomotive up and down the track until the wheels are clean. For a Bachmann locomotive that derives power from all its wheels, power it up and use paper towel doused in cleaning liquid to clean them as they rotate. To clean contacts between the motor and the wheels, use a few drops of liquid electronic cleaner and a can of compressed air. Using a service cradle simplifies the task considerably, given that it holds your locomotive upside down without damaging its detailing.
Replacement Wheels
Replacements for damaged or broken locomotive wheels come in two basic options. While plastic wheels are typically cheaper, metal wheels offer better traction, tend to last longer, and also stay clean for longer periods.
Motor Upkeep
While the motor comprises multiple parts, not all require maintenance. Locomotive motor brushes wear with time, although it can take years before they require replacing. Look for a replacement motor when you cannot find a replacement brush. Additionally, rub-off from brushes tends to settle in between grooves. Clean this using a blowout gun or a mild solvent. Moreover, before periodically lubricating the bearings and gears with lubricating oil and grease respectively, remove any lint deposits from around the worn gear or drive shaft. Avoid contact with plastic components because certain solvents affect them adversely. Lastly, lubricate electrical components to improve electrical contact and reduce friction. Keep all contact surfaces clean and free of oxidation.
Clean the Track
Hardwood or Masonite blocks work well in burnishing and cleaning tracks, and this also removes fine scratches that the track develops with time. Use track cleaning products like cleaning rubbers and cleaning wagons. A cleaning rubber requires you to use it manually along the entire track, whereas a cleaning wagon runs along the entire stretch of the track and does not need manual intervention.