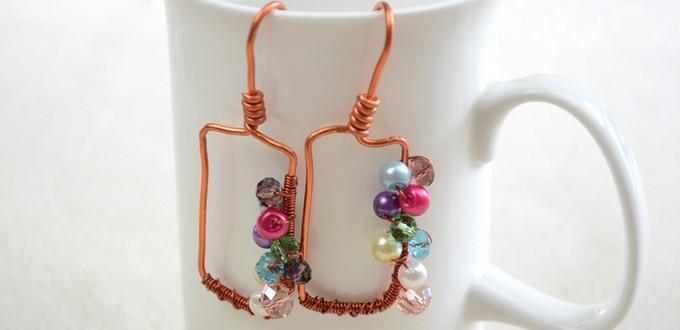 To all crafter, there may be a common issue been existed long time: what to do with leftovers saving from the other projects? Actually, these scraps could do wonders for your jewelry making experience as long as been made good use of. So, today's "how to make earrings" is all about how to make beaded wire earrings that save your money and light up your talents on creativity.

Materials and tools needed in the beaded wire earrings:

1.5mm Aluminum Wire

0.5mm Brass Wire

Beads of Choice

Bead Reamer

Side Cutting Plier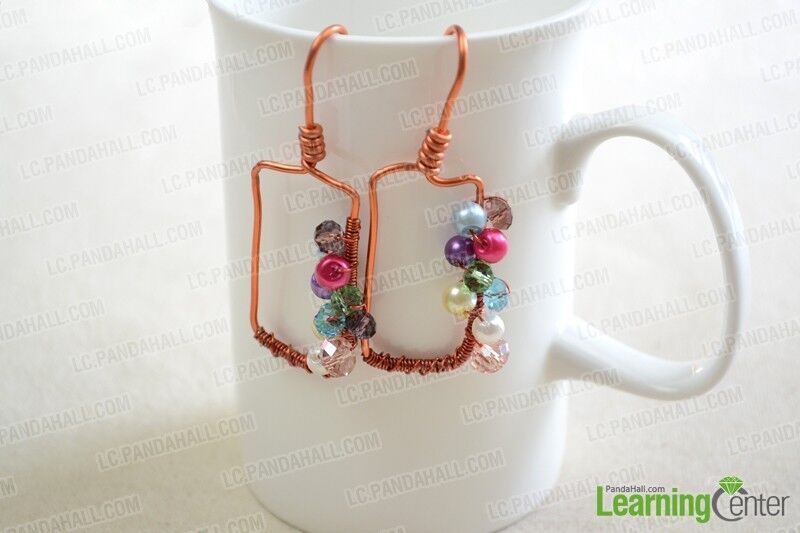 Step1: Create the frame with aluminum wire
1st, cut a length of alum wire, measuring about 35cm;

2nd, wrap one of the wire end around the handle of bead reamer. This may be the hook of earring;

3rd, bend the rest wire into a proper rectangle;

4th, wrap the leftover wire part around the neck.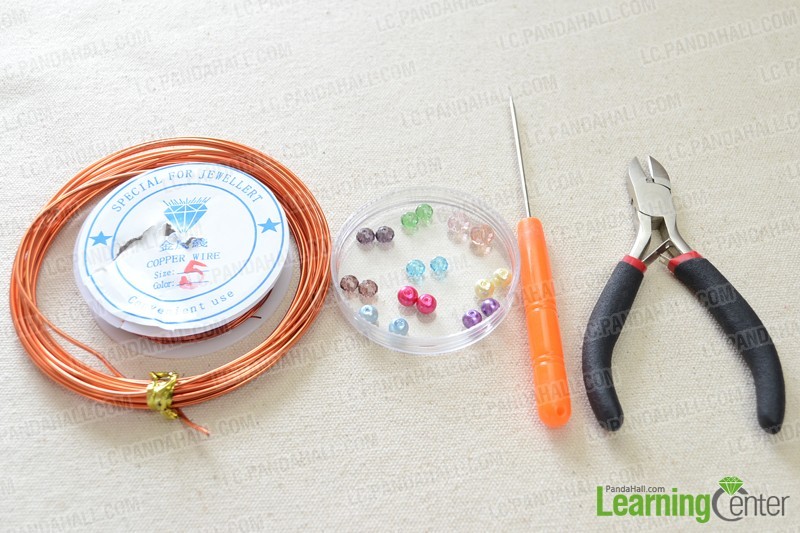 Step2: Make coiling and wrap on selected beads
1st, choose two sides of the rectangle and do coiling firstly by 0.5mm brass wire only;

2nd, take another length of 0.5mm brass wire and do coiling in same way, plus adding on the beads you've selected.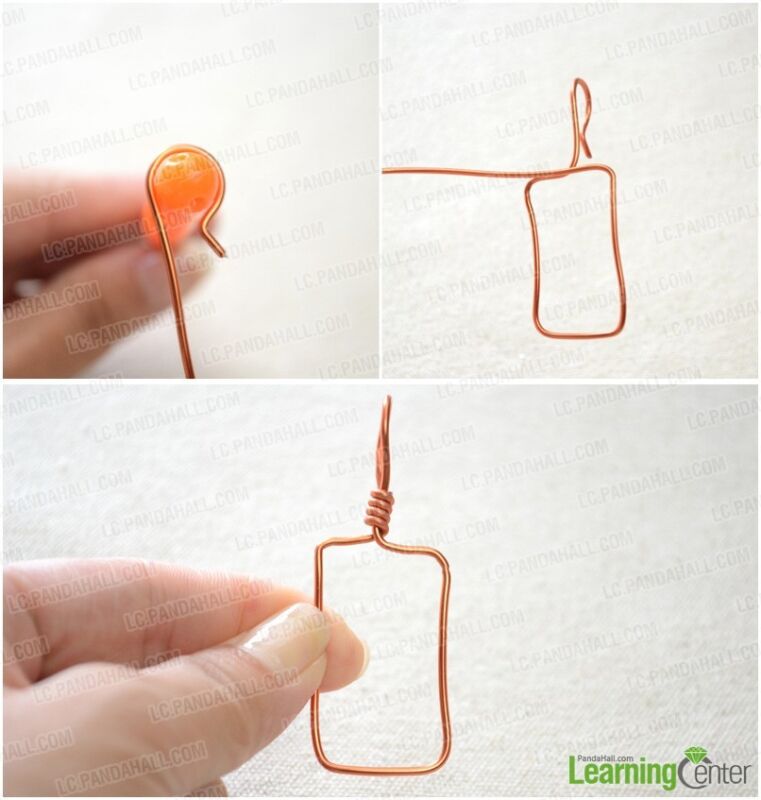 Step3: Make another earring

Do the steps 1~2 one more time, and you'll get a complete pair then!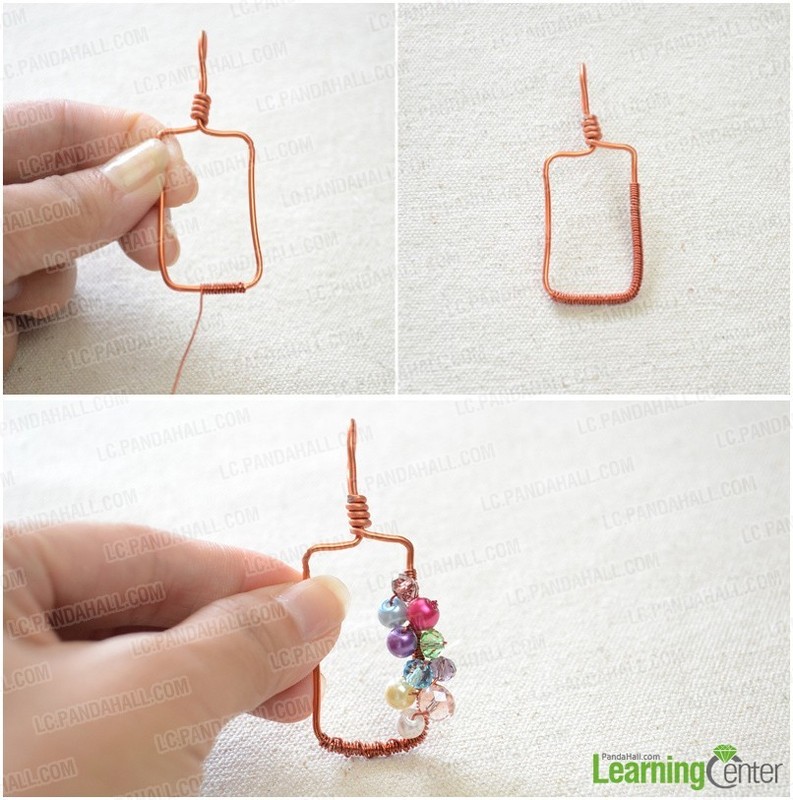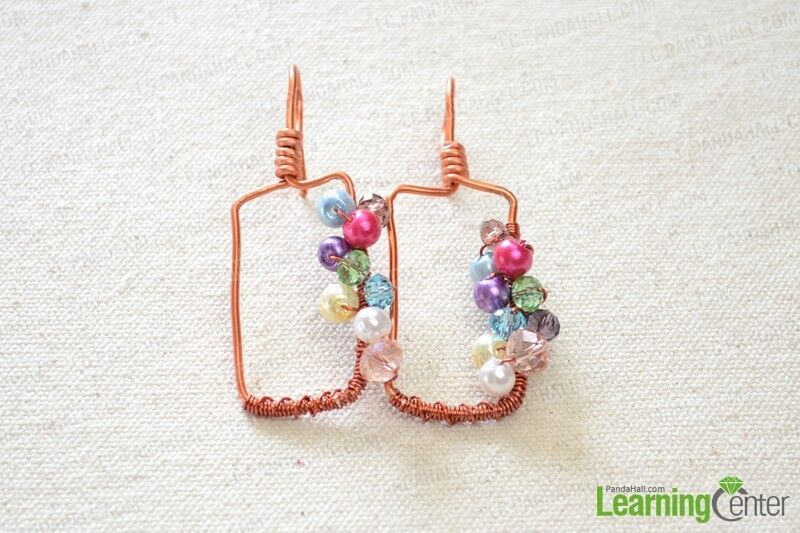 It's simple to get a wire earring tutorial like this on the internet, plus the beads saved from other projects actually add a splash of color and sparkle to the pair of beaded wire earrings. You can vary each element for new version. Just take a try!