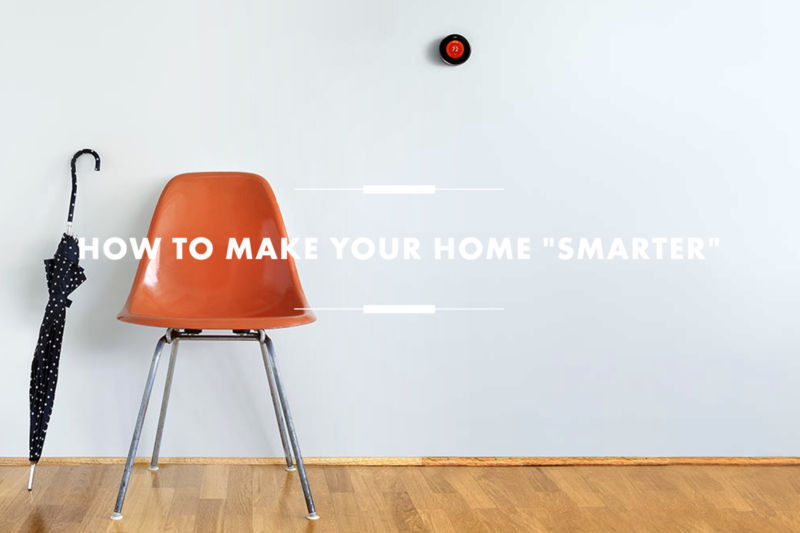 I love my home, but I guess you could say it's not very "smart." I can't turn off the lights from afar. I can't adjust the temperature of my room via iPhone. If I'm not home, I don't know what's happening at my front door.
I've been fine with this since this is the only way of life I've ever known, so I've never really thought much about upgrading to new "smart" home technologies that are sweeping the nation.
That is, until my friend recently bought a new fixer-upper, and he opened my eyes to the possibilities. He informed me that very few products can't be connected to the Internet these days. Some are certainly more practical and useful than others, but it's fascinating to see how much we can control with just the touch of a button.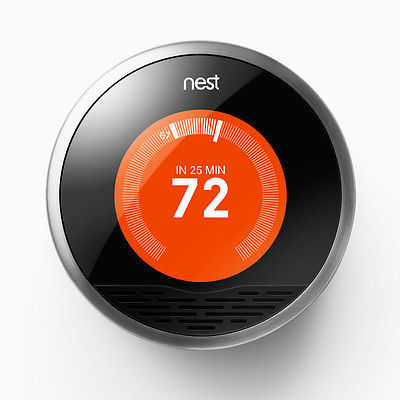 Nest Thermostat
From a purely aesthetic perspective, the
Nest Thermostat
is already a step up from the usual drab, nondescript box that hangs on most walls. It's sleek, modern, digital, and easy-to-read. It's also interested in learning all about you and your schedule, your temperature preferences, and it will program itself accordingly. If you want to change anything, you can just pull up the Nest App on your smartphone and adjust. Installation and set-up are surprisingly easy, and the data it collects can be helpful in learning how to save money on your heating and cooling bills.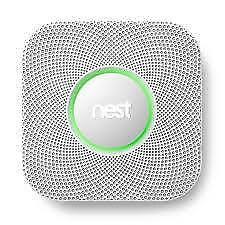 Nest Protect
I have cursed a dying smoke alarm on more than one occasion. You know the drill. Everything is calm, there's no smoke around, but the alarm's batteries are low, so here come the beeps. I know more than one friend with faulty alarms that become so annoying, they just leave them unplugged. Horrible, right? The
Nest Protect
is both a smoke and carbon monoxide detector, but one that can communicate with you - not just via beep but also by speaking to you in a human voice. You can look up the power status on the App, and if there's an emergency, the Nest Protect network is able to tell you which room the issue is in and if you're in danger. Just as important, the Protect will also alert you if you're not at home so you can best handle the situation from wherever you might be.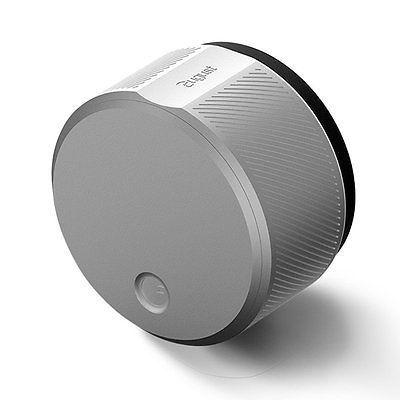 August Smart Lock
The
August Smart Lock
is a lock and access system that allows you to control who enters your home from your smartphone. It works without a key and you're able to let guests in, keep a record of everyone that comes in and out, double-check that you locked the door (my favorite feature), and even unlock the door for you as you walk up. Also, the Smart Lock runs on batteries, so even if the power or wi-fi goes out, you're still protected.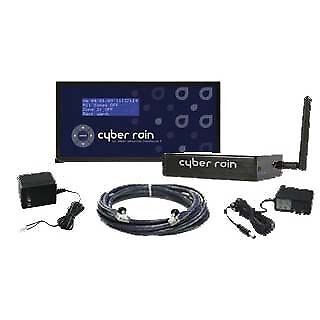 Cyber Rain Sprinkler System
It takes a lot of water to keep a lawn looking beautiful, but the Cyber Rain Sprinkler System makes sure you do it efficiently by checking the weather and adjusting your watering. It can be controlled via smartphone, and it works with the sprinkler system you already have by just replacing your current controller or timer.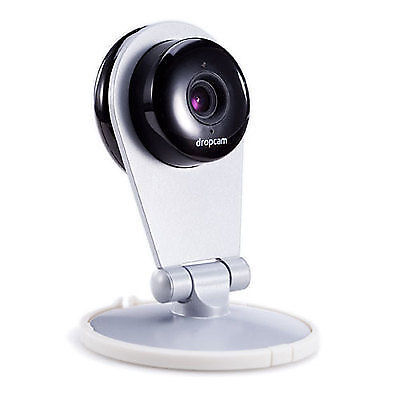 Dropcam
Dropcam
is a monitoring system that touts a 130-degree field of view and 8x zoom for an impressive live streaming experience. Dropcam will turn on and create a clip on its own if there is a safety event, and you will be notified via smartphone. The event will also be added to your timeline so you can review the footage later.Dropcam works hand in hand with Nest Protect and Nest Thermostat, and it also offers features such as night vision, the ability to communicate with the built-in mic and speaker, and advanced scheduling of when the camera will turn on and off.