The ring size is crucial. Whether you are buying a ring for yourself or for someone you care about, you have to get it right, otherwise the ring will be unusable.
It is possible to modify the ring and resize it, but that is always expensive. Also, it is sometimes difficult for the jeweller as some materials aren't easy to work with once the jewellery piece is finished.
For example, titanium rings usually can't be resized at all. Also, any resized ring will have a weak spot where it gets cut and soldered. The risks are minimized by master jewellers who make sure that the surface is nicely polished.
But if the ring isn't properly soldered, it could break in the future due to the fact that this process is performed in the bottom part of the band and this one undergoes the highest amount of stress. When platinum rings get cut for resize, there will be a visible line.
Printable Ring-Sizer
This pdf for ring size measurement is highly useful for you to determine your ring size without purchasing any tool and waiting for days for your order to arrive. You can measure any finger quickly and efficiently. The ring size guide is great for people who are on a rush and need reliable advice fast. Please
contact us
for printable ring-sizer.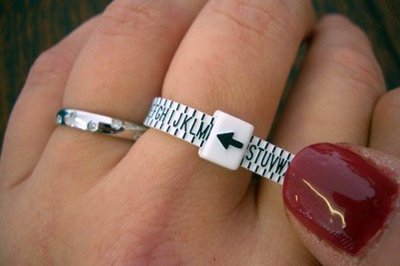 Multisizer
This is an accurate ring sizer that will help you measure a finger in no time. It works for both men and women so it is a good indicator irrespective of the ring wearer's gender. It is very appreciated by customers and it works for any UK ring size.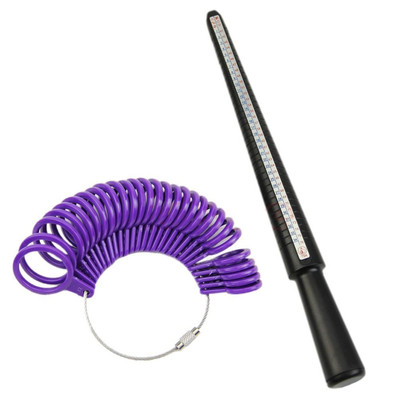 Plastic Ring-Sizer
If you would prefer to have a separate tool for each ring size, then this plastic finger sizer should be your go-to option. You can get it
here
.
Keep in mind that any finger can shrink or expand to a certain extent depending on the temperature. It is best to avoid any measurements under conditions of heat or cold otherwise you might get the size wrong even if you use the proper tools.
Also, the ring should fit over the knuckle but be tight enough. A loose ring won't only be uncomfortable as it will keep shifting around throughout the day, but it will be easy to lose it as well.
A ring that doesn't fit will involve not only substantial amounts of money for resizing, but can also ruin a special moment, particularly if we are talking about engagement rings. So, whether you want to buy a ring for yourself or for someone else, go the extra mile and make sure that the ring fits perfectly before purchasing it. Always use a ring size guide.
International Ring Size Conversion Chart