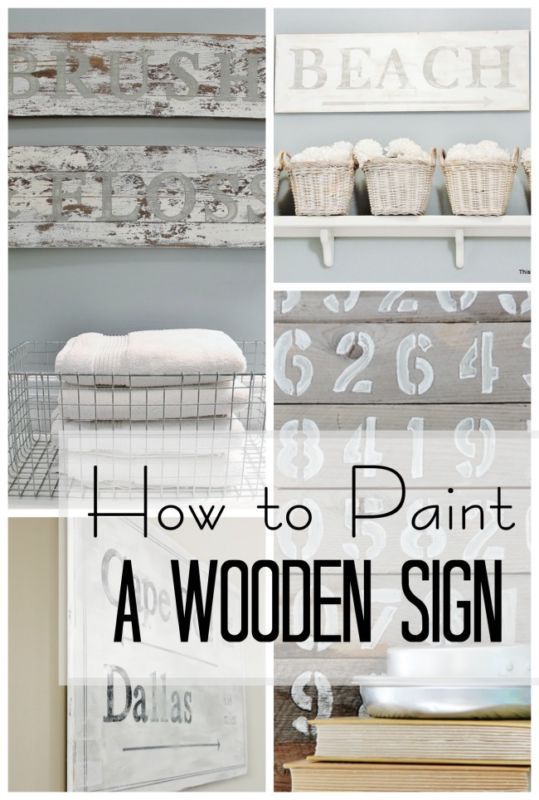 If you were to visit my house...you couldn't travel five feet without bumping into a wooden sign. I love them. The message is meaningful and personalised and unique to the individual. And the best part? All you need is a piece of wood and a little imagination.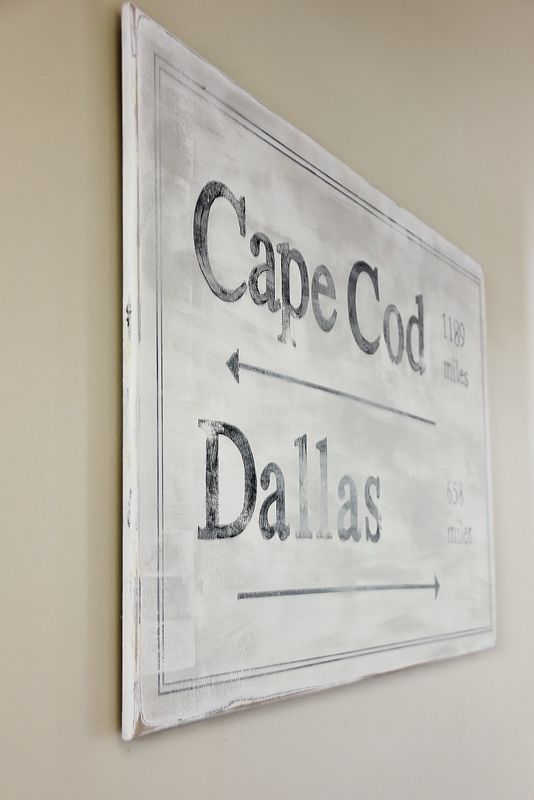 Mileage Sign
Here's an example of a wooden sign I painted for the back hallway. It features two of my favourite places on earth, Cape Cod and Dallas. Using basic craft
paint
, I simply painted the names of each of the places along with an arrow and the mileage to the location from where we live. It's a great reminder for my family that we are not that far from the places that we love.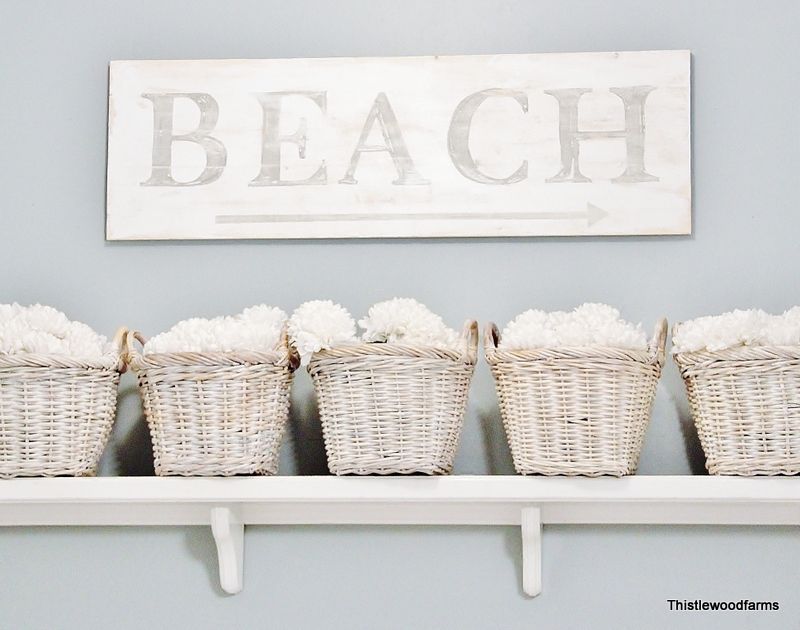 Beach Sign
If I had my way....I would live at the beach. Every summer we visit Cape Cod and I come home with a year full of memories and sand between my toes. When we remodelled the bathroom, I wanted to create a simple sign to fill up the blank space above the shelf that reminded me of summers spent on the beach. This sign only took an afternoon to paint, but it reminds me of what's important and that summer is just around the corner.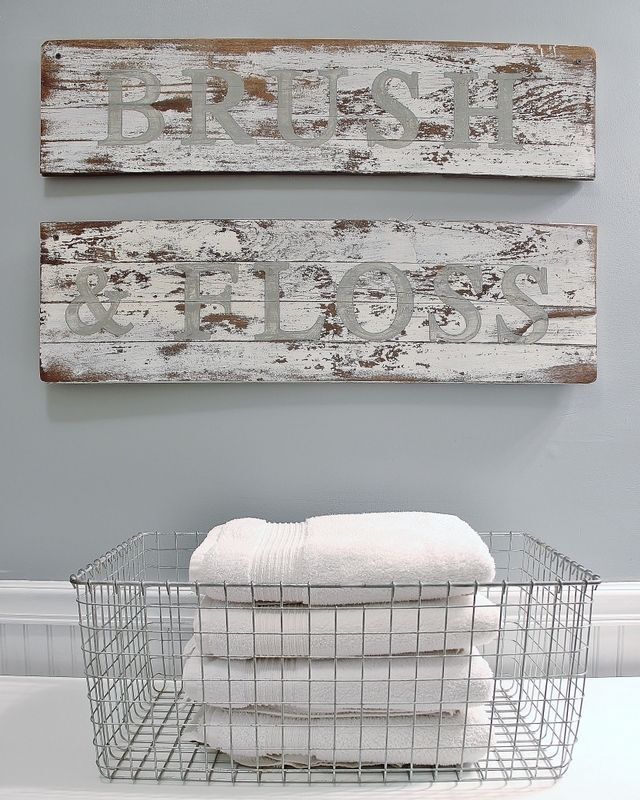 Brush and Floss Sign
Our vintage styled bathroom needed a little something extra to fill it with personality. These signs were painted on vintage barn wood with a distressed finish that makes them look timeless and full of character. It was easy to come up with the message I painted on them. I'm always reminding everyone to brush and floss their teeth.
But now? Now I just have to point.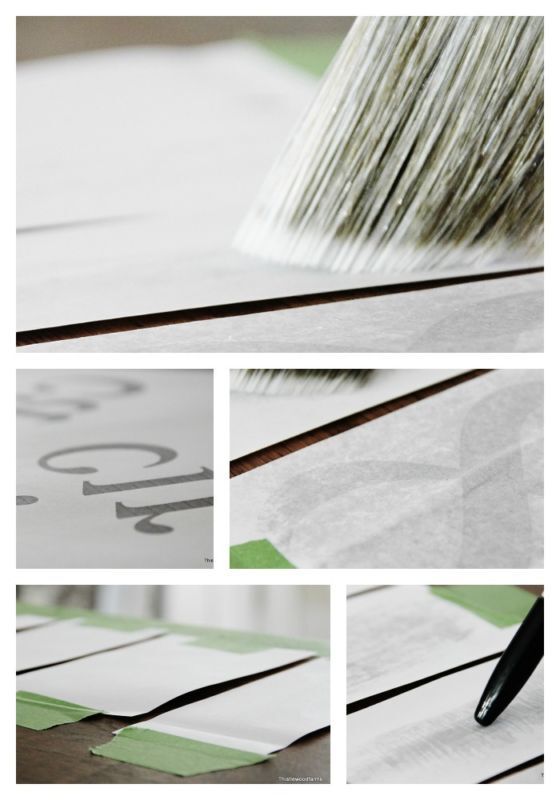 How to Paint a Wooden Sign
Painting a wooden sign is relatively simple.
(1) For beginning signs, I would start with a 1" x 6" cut into a four foot strip. Most home improvement stores will cut the board for you into the length you want.
(2). Next prime and paint the
wood
. Let dry.
(3) Print out your lettering from the computer in the desired font and size.
(4) You can either rub the back of the paper with the printed letters with graphite or use carbon paper to transfer the letters onto the wood.
(5) Using
acrylic paint
(or even a
paint pen
) fill in the traced outline. Let dry.
(6) Distress by sanding and then seal with a water-based acrylic sealer.
Hang your sign and enjoy this easy and fun piece of personalised art!