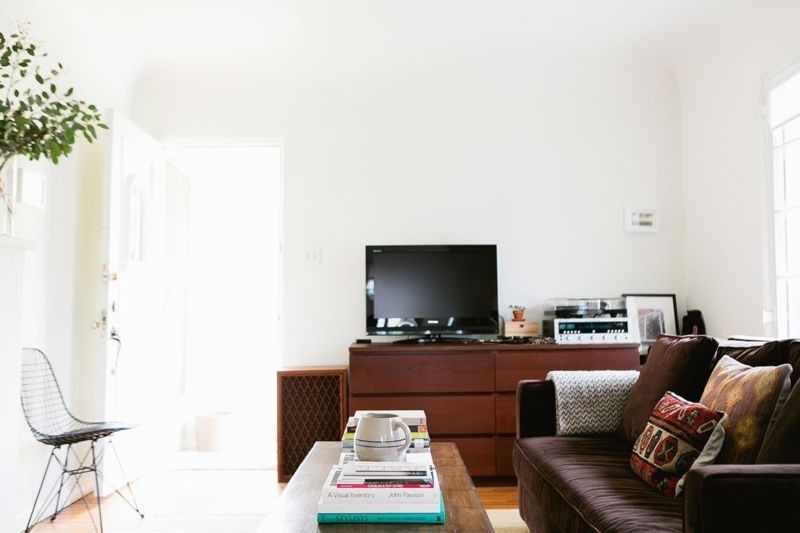 If you've ever been the unlucky overnight guest of a friend or relative and been forced into unnatural contortions to fit onto that too small, overstuffed two seater, or ended up with back problems from a night on an out-of-date sofa bed then you know the importance of a good sofa. Besides the bed, the sofa is where most time is spent relaxing, and should be one of the most comforting fixtures in your home. Here are some tips and things to consider when picking out a sofa to suit your space.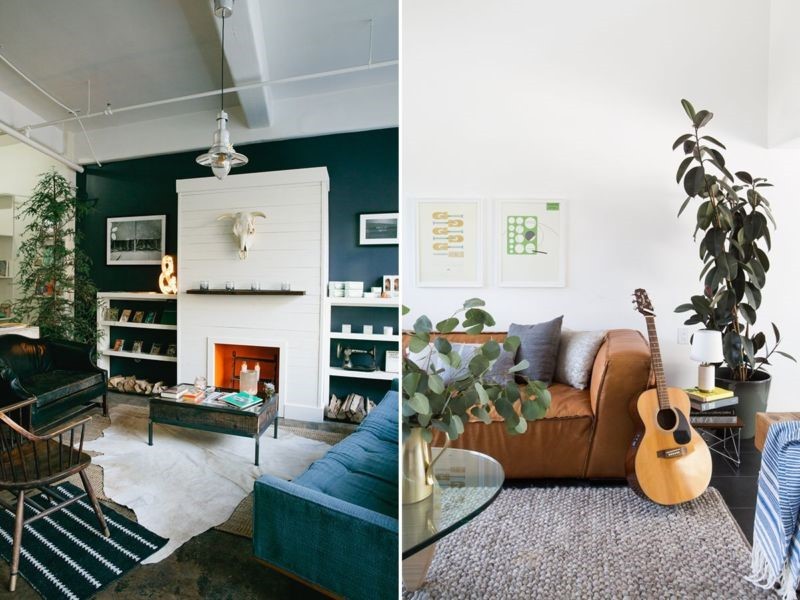 Decide on a Mood for the Room
This may sound obvious, but it's easy to get carried away on a piece you love without considering the environment in which it will live in. If you love retro modern style, but your interior reads more rustic, try keeping the tweedy textures and muted palette while going for a less angular silhouette or lacquered
wooden frame
.
Know The Size of Your Space
Once you've selected a style, make sure you've made room. Sofas come in a wide range of sizes, and yours should fit your space like a (much larger) glove. If you're in a smaller flat, there's a
two seater
out there designed with you in mind. For larger houses with more corners to fill, try a comfy
sectional
.
Consider Your Company
Do you frequently entertain visitors? Or have a large extended family that tends to drop in unannounced for weekend visits? If so, make sure your sofa folds down at the back, or out into a bed to accommodate your company.
Daybeds
are great for decoration in bigger spaces with more guest rooms, but just try spending the night on one and see how you feel about getting one for your flat.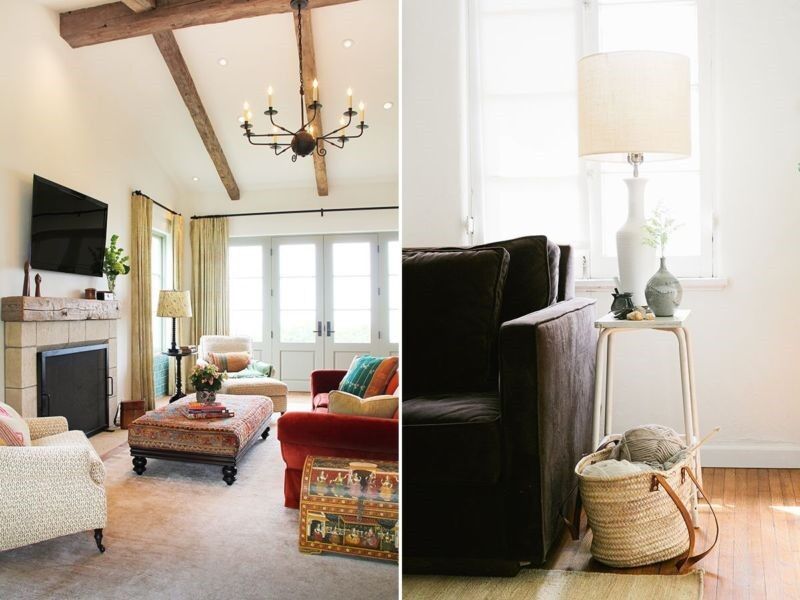 Pick a Colour (Not Just Any Colour)
Take in your surroundings. White leather might look great in the shop, but make sure it won't turn your tan walls muddy. Brighter shades look great against optic white and wooden interiors, while neutrals are more easily adaptable. You can even throw in some
decorative pillows
in the shade of your paint or rug to pull the whole room together.
Pay Attention to Trims and Details
There's more than just the primary fabric to consider when choosing a sofa. Nowadays the options for customisation are endless. Looking for a leather sofa? Maybe
antiqued brass rivets
would add a nice accent. Want something more minimal and modern? Go for a rectangular silhouette with a cool polished silver frame.
Think About Upkeep
For growing families, try a
microfibre sofa
to protect against baby's first spills. If you're an animal lover, consider
leather
or upholstery with a tighter weave to keep your sofa safe from any playful clawing.