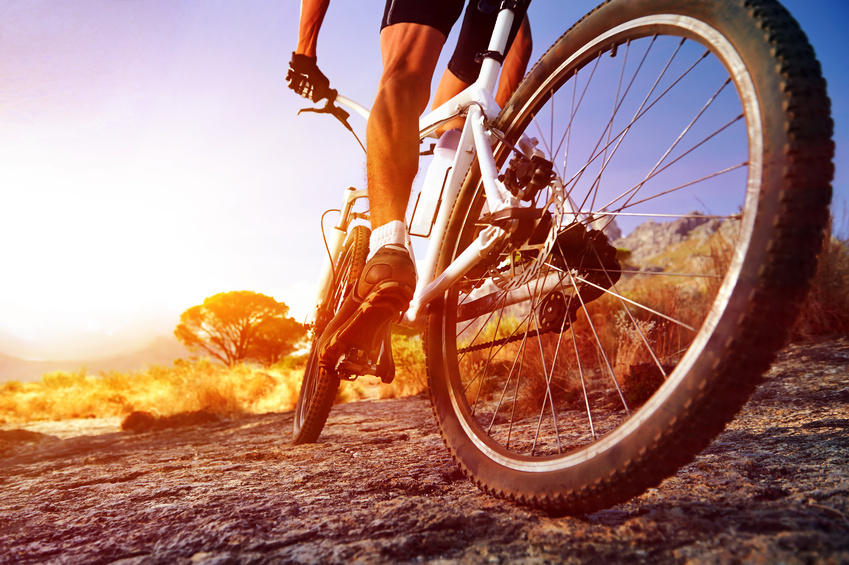 Installing the right size bicycle tyres makes a big difference to a cyclist's riding experience. Modern cycle tyres benefit from the ETRTO numbering system. Cyclists who identify their tyre sizes using this system can take a flexible approach on width and experiment to find widths that deliver the smoothest ride or the greatest speed. Learning how to use the ETRTO system simplifies the tyre purchasing process.
Look for a Bicycle Tyre's ETRTO Number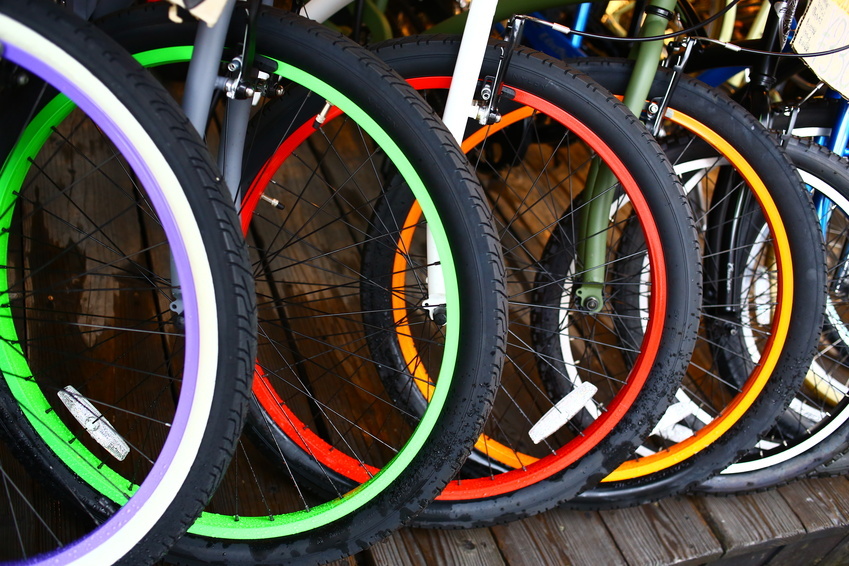 Established by the European Tyre and Rim Technical Organisation, the ETRTO number consists of two separate components separated by a dash. If present, ETRTO numbers are on the sides of bike tyres. The first number indicates the width in millimetres, and the second number indicates the rim diameter in millimetres. Although it is possible to purchase tyres with different widths for different types of riding, the rim diameter must always match the diameter of the tyre.
Measure Bicycles Rims for Older Tyres
ETRTO numbering began in the 1960s, but cyclists may have to take some measurements to find appropriate vintage bicycle tyres. Using a tape measure, they should measure the wheel rim from the axle to the outer edge and double that figure for the diameter size. They can also measure the width of the tyre from one end to the other to establish a rough estimate for the bicycle tyre. Prior to developing the ETRTO system, different countries used different standards for measuring tyres, and a lot of variation exists in sizing for vintage tyres and bicycles. Inner tubes are flexible, so this does not always cause a problem, but it is an important detail to remember when purchasing vintage bicycle inner tubes.
Bicycle Tyre Width and Speed

Bicycle inner tubes are flexible, and it is possible to tinker with the width to achieve different speeds and riding experiences. Mountain bike tyres intended for free riding and downhill riding should range from 63.5 mm to 76.2 mm in width, as those widths withstand the abuse from drops and rocks better than slimmer diameters. In contrast, racing tyres are for speed, and skinny widths of 18 mm to 28 mm work best. For some riders, 18-mm widths create a feeling of instability, and 28-mm tyres strike a balance between comfort and speed.