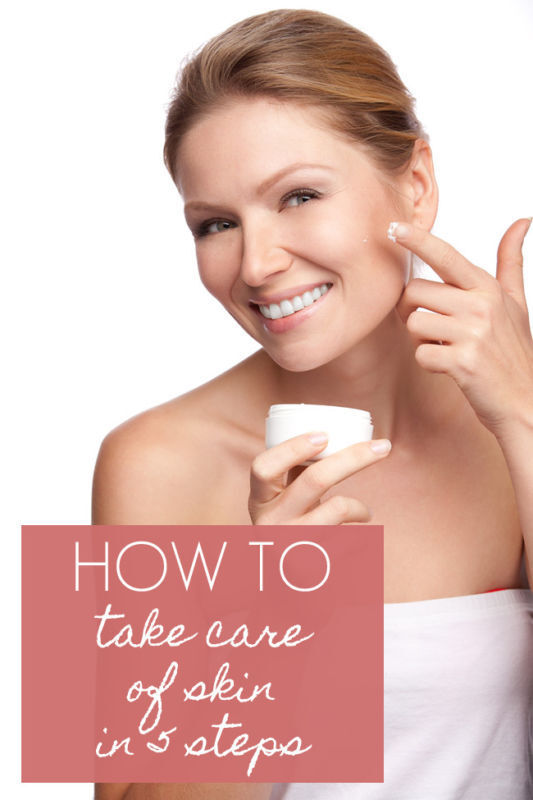 There are thousands of skin care products out there. I might be understating that fact. There are probably hundreds of thousands of skin care products out there when you take into account just how many special skin care treatments there are. The truth is, you don't need that many skin care products to get the job done and get it done right. You just need the right products, tailored to your skin care needs of course. Everyone needs the same 5 core products for the 5 key steps in a skin care routine. It isn't that difficult and it really doesn't even take a lot of time every morning and night - I keep my skin care routine to about 3 minutes.

The 5 key steps in a skin care routine:
1. Cleanse
2. Tone
3. Treat
4. Eye Cream
5. Moisturise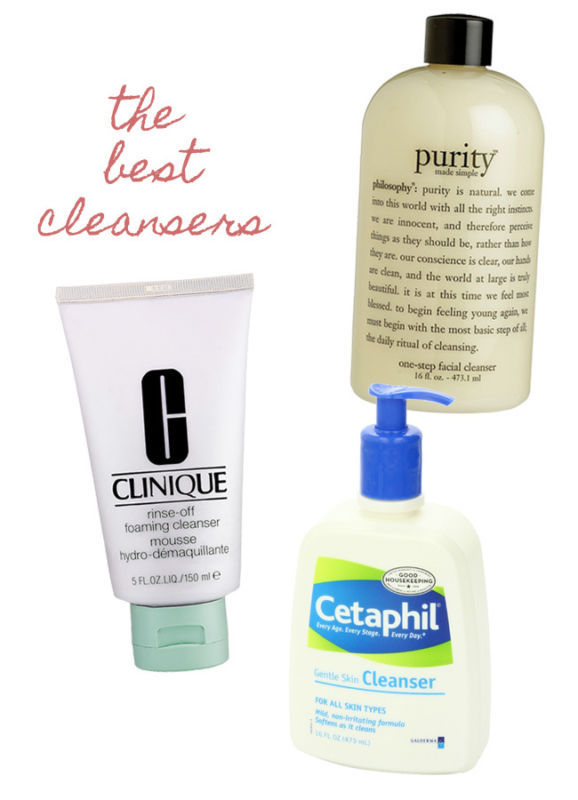 The Best Cleansers
The best
skin care cleansers
will remove makeup, dirt , grime and oils from the skin without stripping it. That means skin will not be left feeling overly dry or oily after cleansing. Some of the best
skin cleansers
include Philosophy Purity Made Simple one-step facial cleanser, Clinique Rinse-Off Foaming Cleanser and Cetaphil Gentle Skin Cleanser.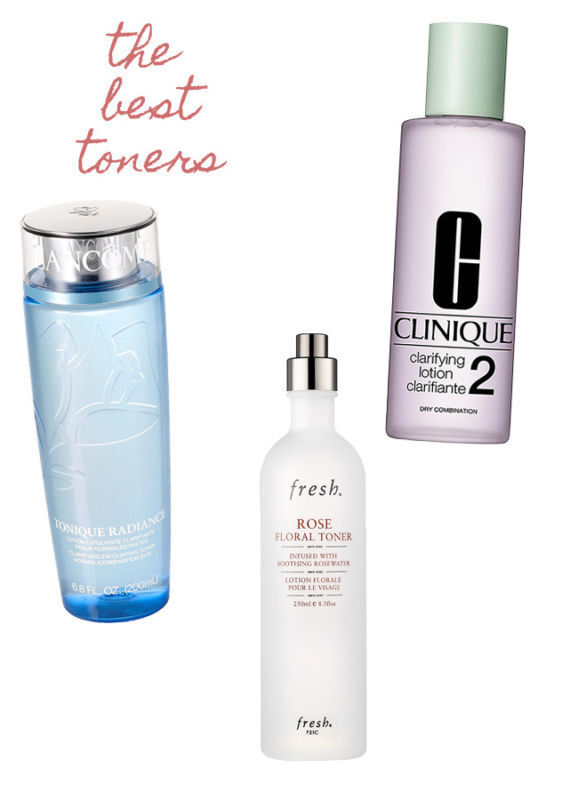 The Best Toners
A skin toner will remove any left over oil from your skin and "balance" the skins pH. I like the fresh feeling I get from using a toner. A toner also helps to shrink pore size. Some of the best facial toners include Clinique Clarifying Lotion, Lancôme Tonique Radiance Clarifying Exfoliating Toner and Fresh Rose Floral Toner.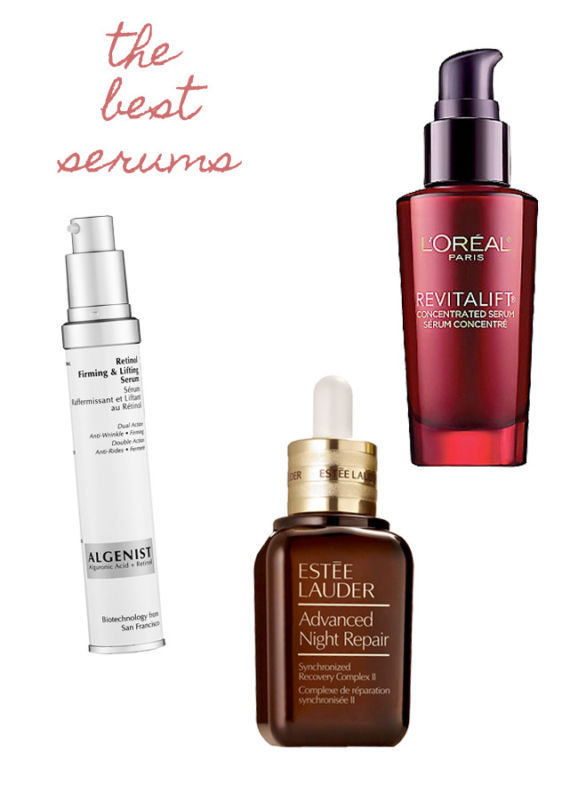 The Best Serums
A serum is a way to treat your skin. This is where you can start to get your key anti-aging ingredients. Serums are very individual. Do you need you skin to be more bright or smooth; do you want to lessen the look of fine lines or do you want a serum that does it all? This is where you made need to do your homework and find the right serum that matches your skins needs. But once you find it, you will see a difference in your skin. Some of the best all around skin serums include Algenist Retinol Firming & Lifting Serum, Esteé Lauder Advanced Night Repair, and L'Oréal Paris RevitaLift TriplePower Concentrated Serum.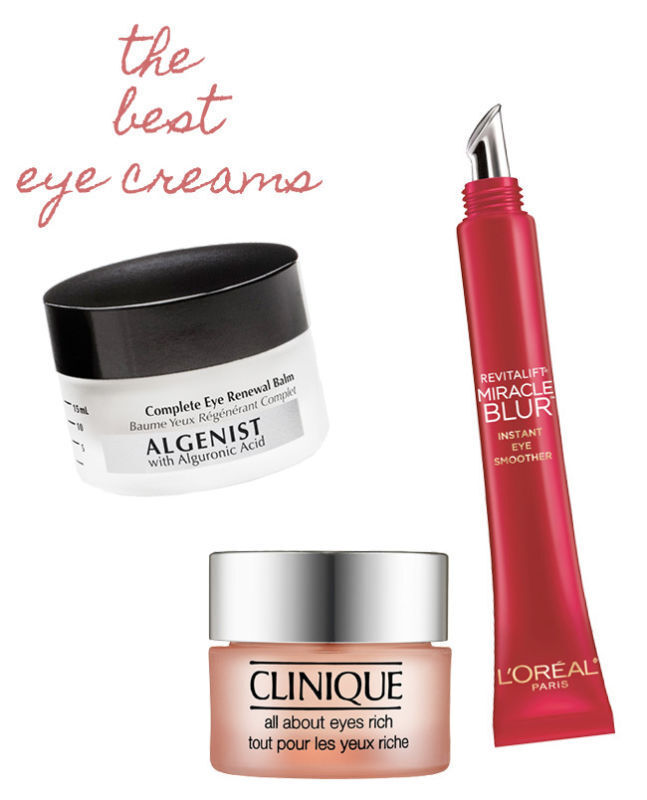 The Best Eye Creams
An eye cream is needed to moisturize and treat the delicate skin around the eye area. It is very important to use an eye cream in addition to your moisturizer. Some of the best eye creams include Algenist Complete Eye Renewal Balm, L'Oréal Paris RevitaLift Miracle Blur Eye and Clinique All About Eyes Rich.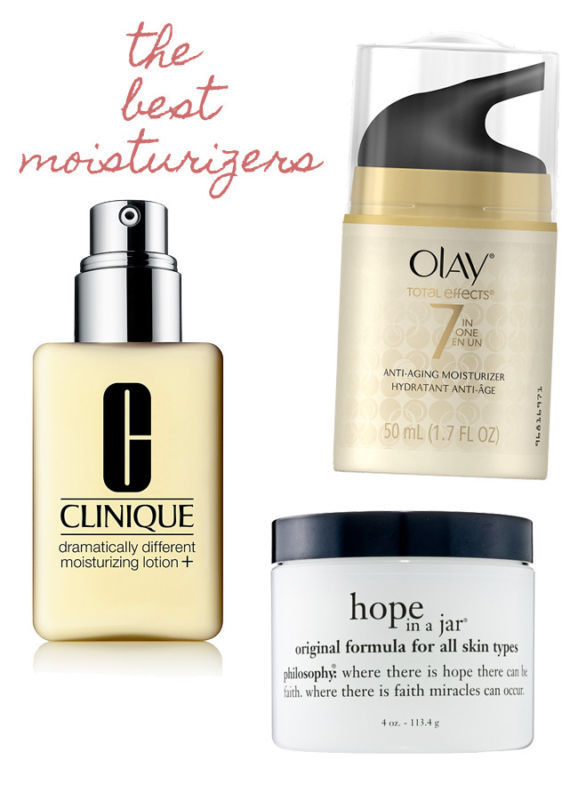 The Best Moisturisers
A moisturiser will lock in your skins natural hydration and keep it that way all day. Some people need added moisture, so they would go for a more rich moisturiser. You need to select a moisturiser specific to your skin type. Some of the
best moisturisers
include Clinique Dramatically Different Moisturising Lotion+, Olay Total Effects Daily Face Moisturiser and Philosophy Hope in a Jar.
Of course you can add on things like weekly masks, exfoliators and acne products (if you need them). Yes, those things do work and help if your skin needs it. Some skin does well enough on its own with just the 5 basic steps. You have to do what works for you. The bottom line is that skin care does not have to be that difficult if you stick to the basics and find the right products for you. I have a lot of my favourites highlighted in
myPerfect Skin
Is In collection.
See my other guides for some holiday beauty inspiration!