Few wristwatches are as classy as D&G watches. Owners want to wear these watches all the time, but everyday wear could lead to discolouration on the inside of leather wristbands or clouds of tiny scratches on metal bands. Finding exactly the right bands to match or complement D&G ladies' watches or D&G men's watches helps wearers continuously extend the lives of their watches.
Unique Watches, Unique Bands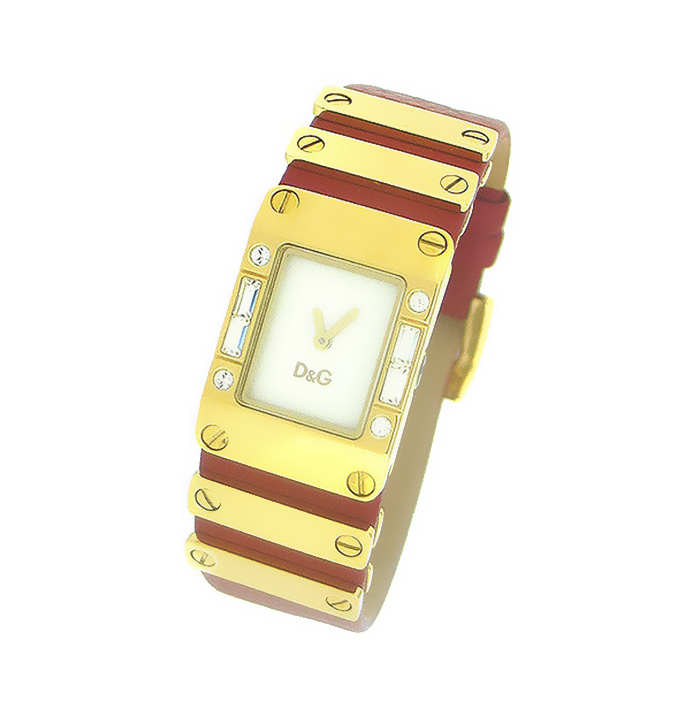 Almost every D&G watch has a unique D&G watch strap. Rubber and leather bands often feature ornaments or threads of metallic fitments. Watches with metal bands come in many variations from stainless steel to rose gold. To find a replacement watch strap that matches the original precisely, it is necessary to find the model number in the watch's original documentation and then determine the band that came with that model. If the model is no longer in production, used bands or used watches are still good sources for finding replacement watch bands.
Fitting an Alternative Leather Band
It is usually necessary to properly fit any band that is not an authentic D&G leather watch strap. To select alternative leather watch bands, owners must identify the correct widths by measuring between the shoulders of their watches. To calculate the total strap length, owners measure the heights of their watches and subtract those heights from the full length of the watches and straps. They then subtract another 20mm, based on buckling the strap on the third hole with enough tail to fasten the strap through the loops.
| Leather Watch Band Size | Strap Width | Strap Length |
| --- | --- | --- |
| Standard | Up to 14mm | 170mm |
| Standard - Wide | 16mm and wider | 190mm |
| Extra-Long | Up to 14mm | 190mm |
| Extra-Long - Wide | 16mm and wider | 210mm |
| Extra-Extra-Long | Up to 14mm | 215mm |
| Extra-Extra-Long - Wide | 16mm and wider | 225mm |
Because D&G ladies' watches tend to have ornamented bands that other manufacturers cannot copy, it is common for women to simply select new bands that appeal to their sense of style. When they choose equally stylish bands, most observers never recognise the difference.
Choosing a Metal Watch Bracelet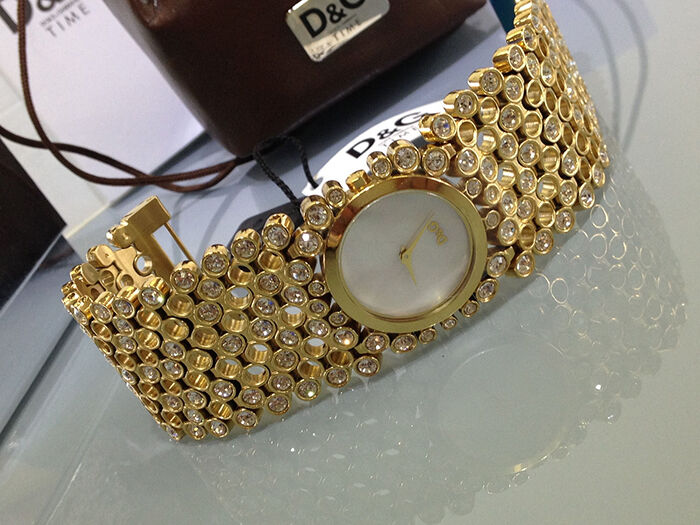 When selecting a metal band other than a D&G original, the correct width and colour are critical. In terms of length, it is always possible to remove metal links on metal watch bands. When searching for a used watch to get the band, the best choices are watches that also come with extra links.