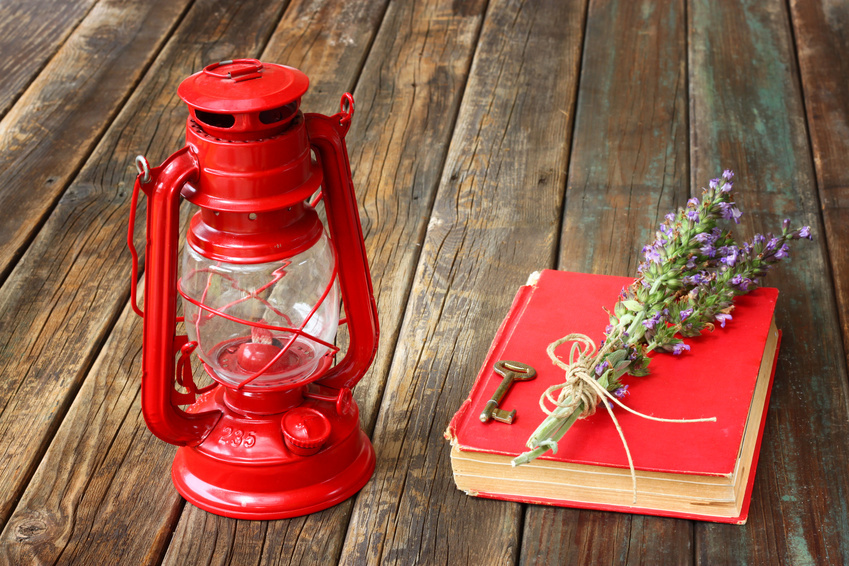 Vintage oil lamps add an aura of warmth and stability to a room. Keep your lamp ready for action in case of an electrical failure or a blackout during a thunderstorm. With a few tips and key pieces of information, you can restore any vintage oil lamp to working condition and enjoy its bright, cheerful light and beautiful old-world design in your home.
Replace or Repair Broken Parts of the Vintage Oil Lamp
As part of the restoration process, you may need to repair specific parts of the vintage oil lamp. The glass chimney that fits into the top of the lamp may be chipped, cracked, missing, or broken, in which case you must replace it. Sometimes the burner or the lamp bracket needs adjustment due to warping or bending. If you have to replace any parts of the oil lamp, make sure that you obtain authentic vintage pieces in good condition. These parts should be similar or identical to the original items.
Clean the Base and the Chimney of the Vintage Oil Lamp

One of the top issues with vintage oil lamps is the build-up of oil residue on the base, the chimney, and other parts of the lamp. Stains and grime often obscure the original colour and pattern of the lamp. Take time to clean the glass carefully, working with high-quality glass cleaner and soft, lint-free cloths. Sometimes the oil and other mineral residue eat away at the glass, forcing you to replace it, but in many cases, a thorough cleaning restores it to its former transparency.
Clean the Burner and Trim the Wick of the Vintage Oil Lamp
If the oil burner in the lamp is in good condition, all you need to do to restore it to working order is to give it a good cleaning. Sometimes a swift pass of a dust cloth or a damp rug is sufficient. However, with older lamps, try a thorough washing with warm water and dish detergent. The detergent cuts through oil residue and dirt, leaving the burner bright and clean again. Rewick the burner and trim the wick properly, using a crisp cut with the wick corners trimmed at 45-degree angles. Keep the wick trimmed to minimise flickering and to ensure a strong, bright burn.
Polishing or Burnishing the Vintage Oil Lamp
Once the lamp is clean and repaired, you may want to polish it. First, determine whether the lamp has a factory-applied patina or an antique finish. Lamps with such patinas and finishes depreciate greatly in value if you meddle too much with the surface beyond a gentle cleaning. In fact, you can accidently halve the value of a Tiffany lamp or an Arts and Crafts lamp by polishing away the patina. Check with an expert to see if polishing, stripping and burnishing, or waxing and lacquering the lamp are options for you.