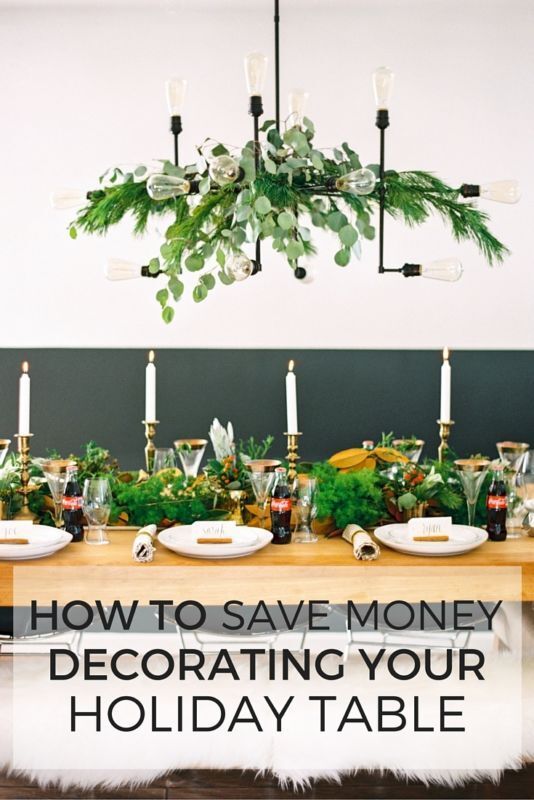 The holidays are expensive enough as it is. With tons of extra expenses popping up, the last thing you should have to do is drop a ton of money decorating your dining room table for the festivities. After all, shouldn't your attention be focused on the food? And your guests? Yes, but you still want to create a festive and appealing tablescape for your loved ones to gather around and feast. By using some very simple, natural elements, you can keep the cash in your pocketbook and easily create a beautiful setting for your special holiday meal. Here's how I decorated my Christmas table on a dime.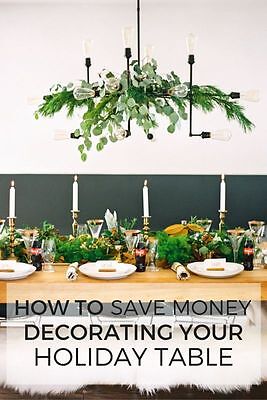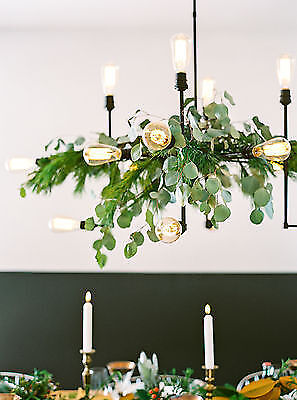 Use Natural Foliage
Who needs to go out and buy faux arrangements or garlands when mother nature has provided us with so much beautiful winter greenery that's absolutely free! You'll be amazed at how lovely some fresh greens will look sprawled amongst your table setting. (It also makes the house smell AH-mazing.) Head to your local Christmas tree lot and see if they have any scraps to spare. Chances are they'll be more than happy to give you some leftover tree cuttings that will be perfect for decorating with. Sprinkle some fresh, green foliage along a
burlap table runner
and add some candle sticks for the perfect fuss-free centrepiece. You can also tie sprigs of rosemary or spruce on a
white dinner napkin
for an extra touch of green.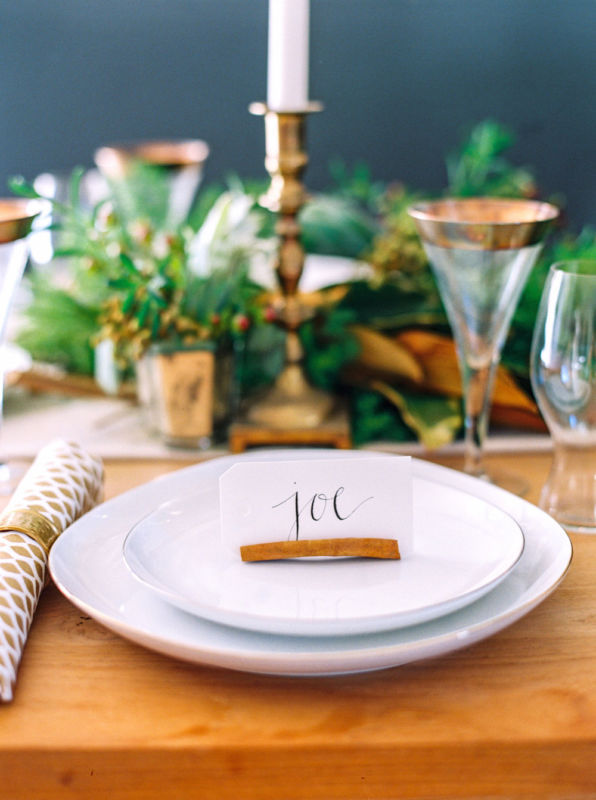 Cinnamon Stick Place Card Holders
Now that your table is decked out with greenery, stick to the natural theme and use
cinnamon sticks
as a simple place card holder. Personal touches like this will give your table a warm, welcoming vibe. You can print out the place cards using a nice font on card stock, or put your skills to the test and do some hand-lettering using a
calligraphy pen
.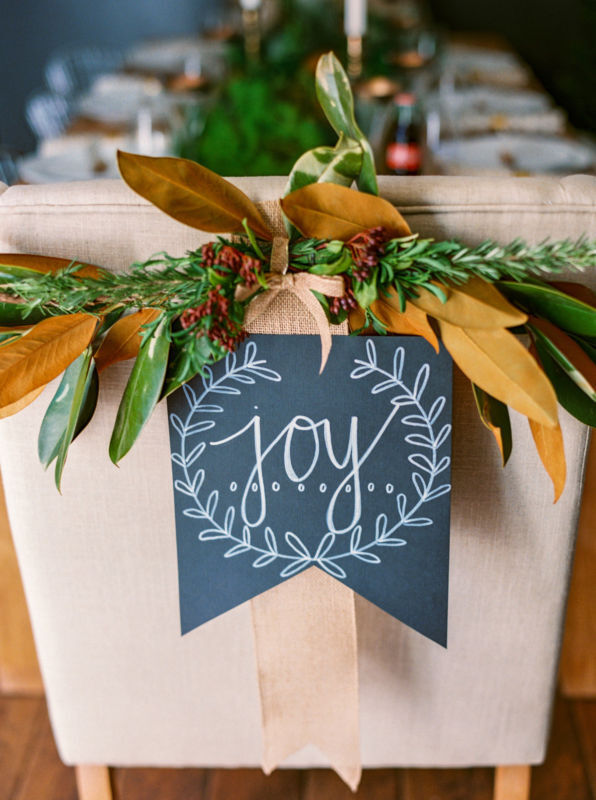 DIY Chalk Signs
Finish off your cozy winter setting by creating some DIY chalk signs with some festive sayings. Keep it simple with holiday phrases like "Joy", "Believe", and "Cheers", or make it more personal by using your family name. Simply buy some
white chalk
and turn just about anything into a chalkboard by using black
chalkboard paint
. Write in cursive and let your creative spirit run wild. Since traditional chalk wears off with time, consider using a chalk pen for precise and long-lasting effect. You can also get the same effect using a white paint pen on black paper.
Voila, just like that your table is ready. Eat, drink, and celebrate away.
For more holiday hosting help, read the guides below.