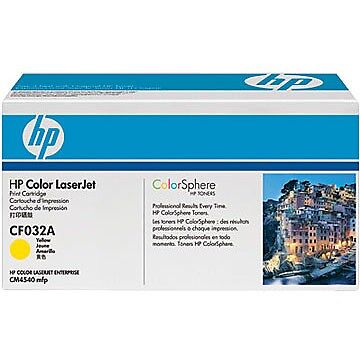 Laser printers, and some copy machines as well, work with toner cartridges. These cartridges contain a dry, powdery substance which, during the printing process, is electrically charged in order to allow it to stick onto the drum, plate, and finally the paper, which have the opposite polarity. The toner cartridges can be either black and white, or colour. A colour toner cartridge consists of different hues that are mixed together in order to achieve certain tones in colourful images. Colour toner cartridges are often used for printing photographs or chromatic graphs. However, eventually the cartridges run out and need either refilling or replacing. eBay sellers stock a wide range of colour toner cartridges for many printer brands and models. Colour printers use three colours as well as a black cartridge, and they can be found on eBay. By knowing the features and types of colour toner cartridges, it is possible to find the right toner for any device.
Colour Toner Cartridge Type
Colour toner cartridges are available as single pieces, with separate cartridges for each tone, cyan, yellow, and magenta. However, they can also be bought as tri-colour cartridges that include all the tones in one. The tri-colour cartridges are generally smaller, and thus may need replacement quite often. If printing many images in the same tones, then one of the cartridges may run empty quicker than the others. In this case, it is recommended to buy separate cartridges rather than the tri-colour version that needs to be entirely replaced every time. However, the type of colour toner cartridge required depends on the printer model.
Colour Toner Cartridge Features
Besides choosing between the two types of colour toner cartridges on eBay, there are some other features to consider in order to save money. It is not always the case that all the colours need to be replaced, and therefore it is important to know which colour has run out. Moreover, a cartridge's longevity also plays a role when trying to save money. When buying in bulk, the best-before date of colour toner cartridges should also be noted, because they may not last very long on the shelf.
Colour Toner Cartridge Colours
Colour printers that work with colour toner cartridges generally require three colours as well as a black toner. The different hues are mixed together in order to achieve millions of colours and their shades. The three colours are yellow, magenta (red), and cyan (blue). If the printed images appear green, then this means that the magenta cartridge is running low. If the print starts to look too orange, the cyan cartridge needs a replacement, while purple prints indicate that the yellow cartridge is running out. If the black cartridge is running out, the text documents are lined and appear faint.
Colour Toner Cartridge Longevity
The longevity of any colour toner cartridge depends on the amount of printing or copying done. Some cartridge manufacturers detail a "yield" value that determines how many pages on average can be printed with one cartridge before it runs out. Usually, one page of printing is similar to a business letter. Colourful graphs, photographs, and charts generally use up more colour and run out quicker. For such printing, "high yield" cartridges are the best, although their initial costs are typically higher. In the long term, they turn out to be cheaper options. eBay sellers offer colour toner cartridges with different yield values, and the details can usually be found in the detailed item listings.
Colour Toner Cartridge Shelf-Life
Buying in bulk on eBay may be a favourable option because it helps to save money. However, there are some dangers that should be considered in order not to let the cartridges waste away. The shelf-life depends on the manufacturer as well as on the storage conditions. Original packages that are properly sealed can last up to 12 or even 24 months, while toners without original packages tend to last no longer than six months, or even three.
Colour Toner Cartridge Compatibility
Colour toner cartridges are available in different variants when it comes to their compatibility. They may either be original cartridges that have the same part numbers as the old cartridge, or they may be compatible cartridges. The compatible ones are more universal, and fit an array of printer, copier, and fax machine models. Some eBay sellers also offer remanufactured cartridges that have been refilled.
Matching the Colour Toner Cartridge with the Device
The best way to save money on colour toner cartridges is to buy the right cartridge that is compatible with the device, be it a laser printer, a copier, or a fax machine. The right type of colour toner cartridge should be detailed in the device's manual. A reference on the empty cartridge can also be helpful in replacing the old one. However, it is also possible to find the right colour toner cartridge by looking for it with reference to the printer's model number. When buying on eBay, it is worth checking with the seller if one is unsure about whether the cartridge is compatible with the device. If the colour toner cartridge is nowhere to be found, then it may be discontinued. This is especially true for older devices.
Replacing the Colour Toner Cartridge at the Right Time
Once the print colours are not as bright as they should be, it is wise to start looking for a new colour toner cartridge. Although the printer can still print, it is not good for the device, even though it may seem that it is possible to save money by buying cartridges as seldom as possible. In fact, if the toner runs dry, the machine can be damaged, because the nozzles can dry out and the print heads tend to overheat. Therefore, a new cartridge should be bought in time in order to avoid having to replace the printer, copier, or fax machine due to damage. Buying a cartridge as soon as possible is definitely cheaper than buying a new office machine.
Refilling Colour Toner Cartridges
A new colour toner cartridge is not always necessary. Skillful people may also try their hands at refilling the toner cartridges themselves. This can be done by using special toner refills, which can be found on eBay. This process can be repeated several times before a whole new colour toner cartridge is needed. Refilling the cartridges helps to save money because the toner refills are cheaper than cartridges. The cartridge can be refilled by opening the shutter or removing the filler plug, and then pouring the toner into a special tunnel. However, some manufacturers have made the refill process more difficult by providing no hole for refilling. In this case, it is necessary to create a special fill hole and close it later. Tools for this may also be found on eBay.
Finding Colour Toner Cartridges on eBay
If you are looking for colour toner cartridges on eBay, start off by typing your search terms into the search box that you can find at the top of any eBay page. When buying a colour cartridge, you probably already know what kind and colour you need, so include these in the keywords. For instance, your search might be something like "magenta toner cartridge" or "tri-colour toner cartridge" if you are looking for a cartridge that has all the three tones incorporated. After you receive the initial search results, you can sort them by auction time and price. This helps you to find the cheapest toner cartridges and save money. When checking the prices, also pay attention to the shipping costs. You may buy in bulk if you manage an office and need new colour toner cartridges on a regular basis.
If you know how to refill colour toner cartridges, you may buy used cartridges that are still in working order. This not only helps you to preserve the environment, but may be cheaper over the long term. In order to find used colour toner cartridges on eBay, set the item condition to "Used" when browsing the search results.
Conclusion
Colourful charts, graphics, and photographs are fun to print, but they require lots of colour, eventually causing the colour toner cartridges to run out. In order to avoid damage to the device, be it a laser printer, a copier, or a fax machine, a new colour toner cartridge should be bought soon, or the old one should be refilled with special toner refill.
The main types of colour toner cartridges are determined by the colours they include. Yellow, cyan, and magenta are the three colours used in colour toner cartridges, and they can be found either separately or incorporated into a single tri-colour cartridge. Buying the tones separately is often more economical, because then only the one that has run out must be replaced.
Features to look for in colour toner cartridges include their longevity, expressed by how many pages they can be used for, and their shelf-life, which is a matter of how long they can be stored. In order to save money on colour toner cartridges when buying them on eBay, it is important to make sure that the cartridge is compatible with the device. This can be determined from the operation manual online, or by reference to the cartridge model number.