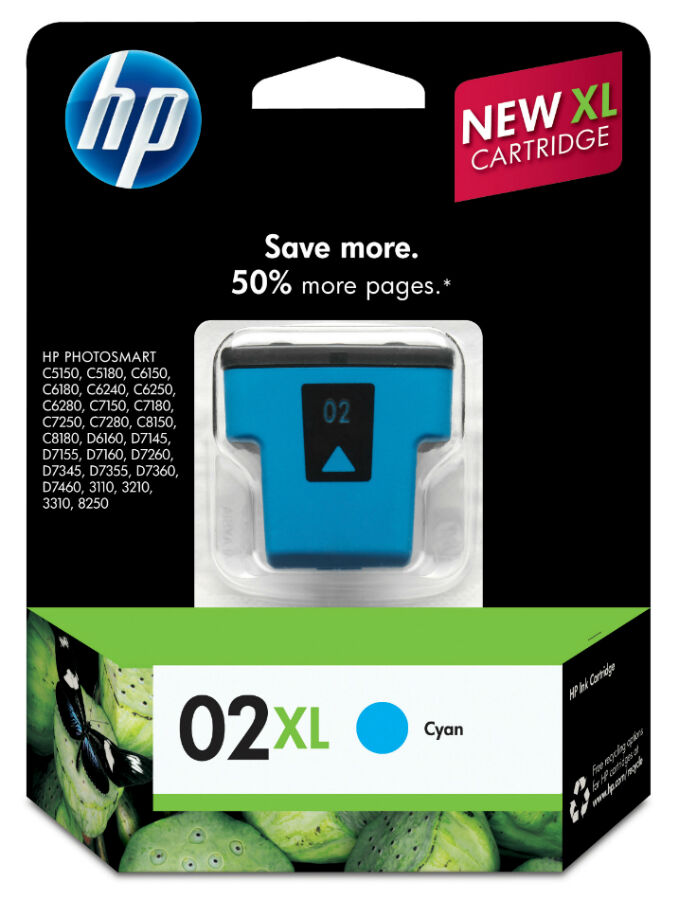 Businesses and individuals alike are always struggling to save money on printer ink cartridges. Many people are not aware, but printer ink is one of the most expensive liquids sold on the market if you take the time out to do the math. Saving money on printer ink cartridges does not have to be a difficult task, but it does take some research and consideration.
First of all, there are two main ways to save money on printer ink. The first method consists of various ways to use less ink in the first place. Therefore, buyers do not need to buy ink as often, thus saving money. However, for people who need to print, the first methods may not seem as relevant, so the second method consists of ways to spend less cash when shopping for printer ink cartridges. Before buyers settle on any particular method, they first need to know the various money-saving ink cartridge options available to them, as well as the disadvantages of such methods, if any.
Ways to Use Less Ink or Print Less
The methods outlined in this section may be easier said than done based on the types of prints that are normally done by a business or an individual. However, if they afford to implement some of these methods, they may find that the cost of printer ink is no longer a burden.
Use Internet Cloud Storage
Cloud storage refers to a service often provide by third party companies; these companies allow their clients to store their documents and other information on their servers and access them whenever they need. For individuals and businesses that need to store important invoices and documents, they can opt to store them in a cloud rather than print them and risk them being damaged.
Use Draft or Greyscale Printer Setting
Many people are not aware that their printers can be set to greyscale or draft setting. This is especially useful for persons are often printing text or documents with mostly black and white images. Greyscale or draft printing produces prints that are black and dark grey. For the most part, the documents may look like a regular black and white print. This saves money because coloured inks are often the most expensive, yet black inks often finish faster; therefore, coloured ink is rarely used and less black is used to provide a dark grey print.
How to Enable Draft, Greyscale, or Economy Mode on Your Computer
Instead of selecting the "print" button directly from the application, select File, Print, Printer Properties, and then the "greyscale printing" checkbox. Also select "fast" for print quality if the option is available. These options may not provide the highest quality print, but they save money on ink purchases.
Ways to Spend Less Money on Ink
If buyers must print a lot and in colour, then the aim is now to spend less money on the ink cartridges. Buying original manufacture cartridges is always ideal when it can be afforded, but for persons who are looking to save money, there are few alternatives that accomplish this task.
Use Refilled Ink Cartridges
Refilled ink cartridges refers to the empty ink cartridges that have been collected and refilled by individuals or small companies. These refilled ink cartridges cost a lot less than original equipment manufacturer (OEM) ink cartridges and can often work just as well.
The good news is that the cartridge can fit seamlessly into the printer because the cartridges themselves are still the ones made by the manufacturer. In buying refilled cartridges, buyers should ensure that chipped cartridges have been reset so that the cartridge does not still read as empty.
Use Ink Refill Kits
Ink refill kits are possibly the most economical option, but they can be the most messy or destructive if the user has no experience. Ink refill kits generally contain four or more bottles of ink and a syringe to apply the inks to the empty cartridge. The colours generally include cyan or blue, magenta or pink, yellow, and one or more containers of black ink. Some kits also provide a reset chip so that the printer and computer read the cartridge as "full" after it is refilled and reinstalled.
Use Third Party Ink Cartridges
Third party ink cartridges refer to the ones that third party companies professionally produce. These cartridges are made with following specifications and guidelines set forth by the manufacturer; therefore, they are produced to be compatible with specific printers as per their specifications. Sellers of compatible ink cartridges display the brand and sometimes the model of the printer that they are compatible with; some persons claim that the generic ink cartridges work just as well as the OEM ones.
Use Remanufactured Printer Ink Cartridges
Remanufactured printer ink cartridges are similar to refilled cartridges with the exception that the manufacturers themselves often do the refilling. Recycled cartridges are collected and then returned to the manufacturer or some other professional ink organisation for refilling. These are then repackaged and sold on the market. Their quality is often equal to the initial OEM ink cartridges but may yield less prints.
Recycle Empty Ink Cartridges
Some people do not like the idea of refilling their ink cartridges, whether doing it themselves or sending it out to be done. This is often a conscious decision due to the possibility of facing warranty and quality issues with refill inks.
If buyers insist on purchasing OEM ink cartridges, they can at least attempt to save some money by turning in the empty cartridges. Not all sellers or manufacturers accept them, and not all sellers and manufacturers pay out cash or credit to collect them, but a little research into local and online retailers may shed some light on the best places to recycle the cartridges.
Ink Saving Methods Chart
The chart below recaps the various money saving ink methods. It also highlights the advantages and disadvantages associated with each method.
| Money Saving Ink Method | Advantage | Disadvantage |
| --- | --- | --- |
| Cloud Storage | Less printing is necessary; information is always available; cannot be damaged by the elements | No hard copy; can be costly; requires internet access |
| Draft, Greyscale, or Economy Prints | Uses less ink; prints a lot faster | Diminished print quality; not good for photos |
| Refilled Ink Cartridges | Costs less; easily available | Possible colour inaccuracies; no guarantee on longevity and reliability |
| DIY Refill Kits | Costs less; easily available; high print yield | Possible colour inaccuracies; no guarantee on longevity and reliability; messy; may void printer warranty; printer ink that was not engineered for it can clog printheads; may need reset chip |
| | More economical than OEM; good print quality; easily available | May void printer warranty if they cause damage to printer |
| Remanufactured Printer Ink Cartridges | More economical than OEM; good print quality | Not always available |
| Recycle Empty Ink Cartridges | May not yield any savings | Good for the environment |
Buyers can use the chart above to analyse the methods side by side and determine which one is more suitable to save them money while still fulfilling their printing needs. Some methods produce more savings than others but may also result in lower quality.
How to Buy Printer Ink Cartridges on eBay
Buying ink cartridges on eBay is a simply process with starts off with a general search from the eBay homepage. Simply type "printer ink cartridges" in the search field. When the search results are returned, you can browse the list to find the ink cartridge that you are looking for, but that may take a lot of time, especially if many items are listed. To save time, you can enable specific filters that are conducive to the types of ink that you wish to purchase. Filters may include cartridge type, brand, ink colour, and print technology.
Additionally, you may not need to use filters if you perform a keyword specific search from the beginning. For example, instead of searching for mere printer ink cartridges, you could search for Epson compatible cyan ink cartridges, and all the results from that search would already include your preferred brand, cartridge type, and ink colour.
When all the searching and filtering are complete, you simply select the item that you need and then checkout. If you plan to buy additional items on eBay at that moment, you can simply add the ink to your cart and continue shopping. When all items have been added, you can checkout.
Conclusion
There are numerous ways to save money on ink cartridges for printers, but not all methods are ideal for everyone. Some people can save money by simply printing less items and utilizing more digital and virtual means of storage, but not everyone finds that method as convenient as it sounds. It is also not ideal when signatures and stamps are needed on certain documents. Therefore, many people hope to save money not by printing less but by spending less on the purchase of printer inks.
Even the simple process of spending less money has many methods, but spending less takes a lot more consideration than it sounds. There are quite a few ways to acquire a full ink cartridge without spending the amount of money that a brand new OEM ink cartridge would cost; these methods can range from refilling the cartridge personally, to buying remanufactured cartridges online, but each method requires weighing the pros and cons before a final decision is made. Despite which method is chosen, buyers can always find the various ink types, colours, and brands on eBay.