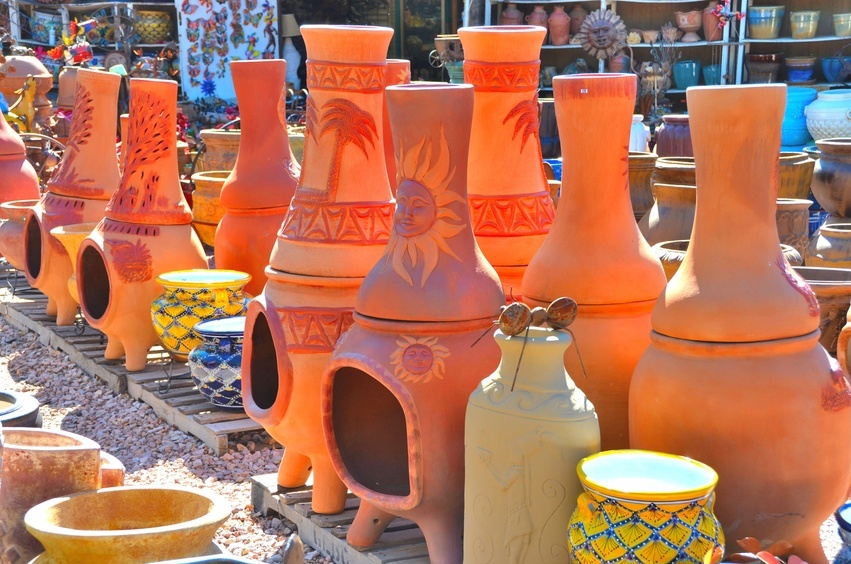 Chimney pots traditionally make it to the top of buildings, where they sit atop chimneys. While they generally serve aesthetic purposes they can also improve updraft. No longer limited to use on chimneys, chimney pots can now be seen in people's gardens in their guise as effective garden planters. The fact that they add beauty and character to any garden certainly works in their favour, as does their ability to withstand nature's elements.
Style

Though in use for several centuries, chimney pot use in the UK began around the mid-1800s; this gives buyers the option to look for some very old chimney pots. Given that many terracotta and clay chimney pots sold between 1800 and 1900, buyers can also find Victorian chimney pots. Design options from this period include crowned louvres on the top, raised patterns, and intricate indentations. Additionally, buyers can consider modern designs, some of which include gargoyles, dragons and other designs. Since some may have vents on the side, make sure you close up these openings if you are going to use it as a planter.
Colour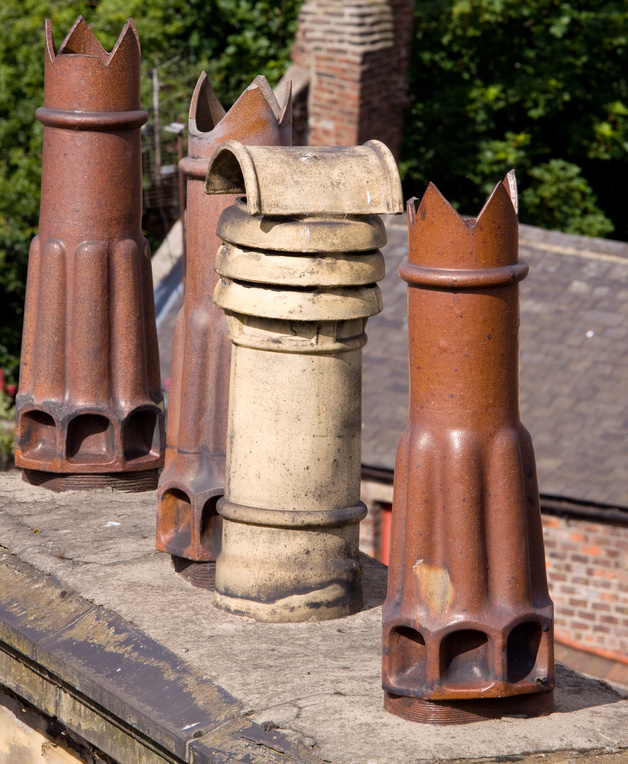 As for colour, opt for one that matches existing garden furniture. Common choices include brown, dark red, limestone, buff, and black. Many terracotta chimney pots come with glazed finishes, lending them a richer feel.
Shape
Chimney pots sell in different shapes like square, rectangular, round, and octagonal, and while this aspect matters when matching with chimney flutes, it is the buyer's choice when using them as garden ornaments.
Size
While chimney pots can be up to 125 cm high, smaller models may be less than 45 cm in height. Normally between 25 and 35 cm, the diameter or width plays a role in just how many plants it can hold. While a large chimney pot tends to impart a sense of strength, smaller variants add warmth and cosiness. Alternatively, use a pair of large chimney tops to serve as pedestals gracing the entrance to a home for a majestic effect.
Base
Irrespective of the type, chimney pots come with an open base, unless the seller has modified it. To turn it into a planter, place a garden pot of similar diameter inside along with plastic pot liners. Alternatively, fill the bottom with sand, gravel, or grit, and top it up with soil and manure. However, cementing the base and adding drainage holes offers a more permanent solution.