Homeowners can happily invite people into their home with a fully stocked breakfast bar to feed and entertain guests. Sometimes, the area just features a breakfast bar table of about 1 m tall; other times a tall countertop serves as the bar area. To stock a breakfast bar, think about comfortable seating options, adequate serveware, and appetising treats and wine so that you and your guests get the most out of it.
Breakfast Bar Stools

Most kitchen bar areas have stools, but you can use tall chairs as well. Those who do not have counter space that they can convert into a bar should look for a breakfast bar set. Most come with at least two breakfast bar stools. Look for a bar that has storage underneath if possible or get a breakfast bar and stool set with stools that fit neatly underneath.
Stock Dinnerware and Utensils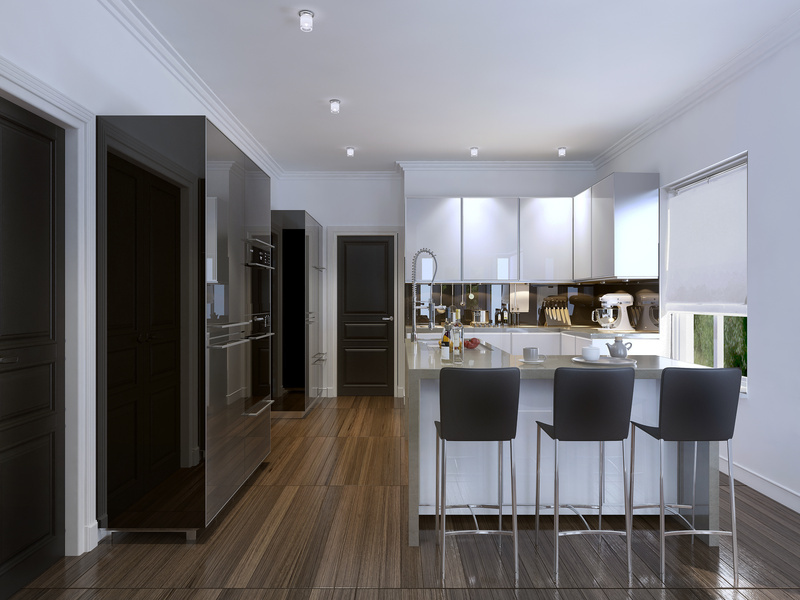 The fine china should have a place all its own in the kitchen, but the more casual breakfast bar area still needs plates, cups, and utensils nearby. Get together a set of casual dinnerware with place settings for at least four people. It could be even be something as simple as a plastic dinnerware set or a fun porcelain dinnerware set with polka dots. Also, be sure to have a full set of utensils close by. If the counter space is the breakfast bar, house the utensil set in a drawer nearby. Those using a high table with no storage space can opt for a nice vase to hold the utensils.
Stock the Wine
Although a breakfast bar does not need to have adult beverages, keeping the wine close and visible makes the space look sophisticated and ready to host any event. Purchase a wine rack to mount on the wall or get a wine bottle stand to put on the table top or counter. This serves multiple purposes, as you might cook with wine and like to have it easily accessible.
Have the Snacks Ready
Whether using your breakfast bar area for main meals or an occasional event, stock it with snacks that do not require refrigeration. Keep a draw filled with crisps, nuts, or crackers that you can quickly pull out and serve.
Stock Serving Dishes
Of course, it would not be proper to just put out a bag of crisps. A good host makes the breakfast bar visually appealing by using attractive serving dishes. Have three sizes of bowls ready for the popcorn, crackers, or other snacks. Additionally, purchase some serving platters available for dips, cheese, and other cold foods.