Ribbon is a band of material available in varying widths that you can use for tying and ornaments. Christmas ribbons feature different Christmas motifs, such as snowflakes, jingle bells, Christmas trees, Santa Claus, gingerbread men, and Christmas wishes. Thanks to their wide variety, Christmas ribbons are perfect for creative packaging and they enhance any Christmas gift.
Create Bows for Decorating Packages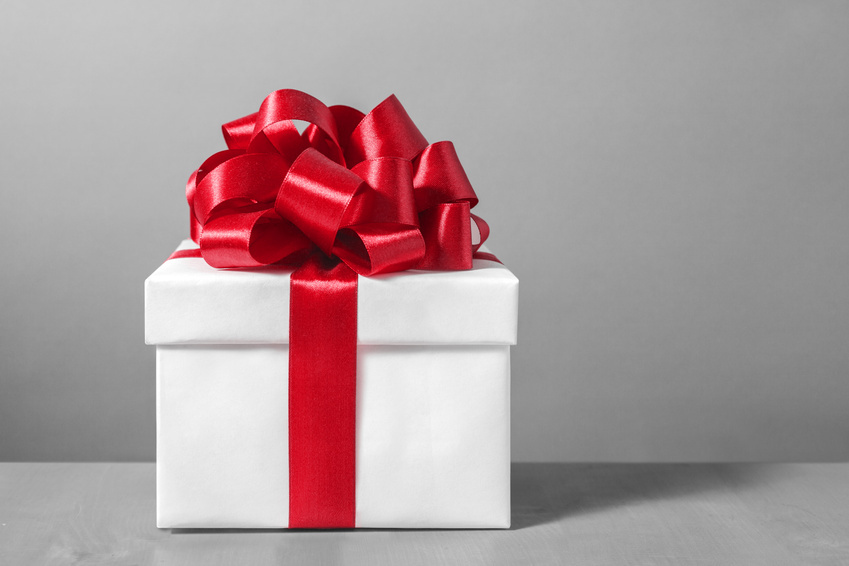 You can attach bows to Christmas presents as decorations. If you use a Christmas ribbon with wire edges, it is very easy to mould it into its final bow shape. A large bow requires lots of ribbon, so make sure you have plenty. For a basic bow, lay the ribbon length on a flat surface and bring both tails of the bow in to the middle, overlapping them to create two tails and two loops. Fold the left loop over the right loop, take it around the back, and then pull it through the centre hole. Pull tightly to secure the bow. Attach the bow onto the Christmas present as a decoration.
Create a Grosgrain Bow for a Gift Box

If you are wrapping a square or rectangular present, or simply a box, you can use Christmas ribbon to decorate the present. For this, you need about two metres of grosgrain ribbon and a glue gun or double-sided tape. Wrap the ribbon around the box lengthwise and attach it to the box with glue or tape. Do not cut the ribbon, but continue working with the long end. Make a loop and return it to centre of the box and glue it in place. Crease the length of the ribbon at the loop fold and create yet another loop, stacked on top of the last one, and then attach it to the box. Continue making loops until you have enough of them to create a fan-like shape of bows. Remember, to create some on the other side of the centre for symmetry. Finally, cut the ribbon neatly.
Make a Floral Ribbon Bow
You can make a flower-like bow from Christmas ribbon starting with 115 centimetres of ribbon. Make a 20-centimetre loop and pinch it between your thumb and forefinger to hold it in place. Continue making loops on both sides, while holding the ribbon at the centre. Tightly wrap a thin wire around the centre of the bow. Cover the wire with some ribbon. Fan out the loops in round shapes, so they resemble a flower. Trim off the ribbon ends in order to prevent the bow from fraying.