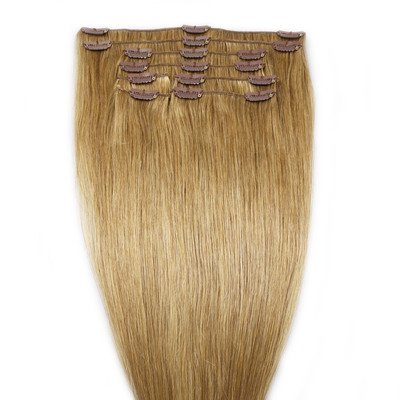 Hair extensions
are used to add length or volume to a person's hairstyle. Extensions vary in quality, price, color, texture, and length. Washing hair extensions helps to keep the product hygienic and looking its best. The proper cleaning method varies depending on whether the extensions are made of real or imitation hair. In general, high quality real hair holds up to regular washings better than synthetic extensions. Real human hair is also more responsive to heat styling, which is sometimes necessary to match the wearer's current hairstyle after a wash.
Sometimes it may be easiest to purchase new hair extensions, especially if the old ones were low quality and not meant to withstand several washes or heat styling. Hair extensions can be purchased at most salons, beauty supply shops, and online on sites like eBay.
Preparing to Wash Hair Extensions
Hair extensions are either permanent or temporary. Permanent extensions are usually braided or glued into a person's hair, making easy removal next to impossible. Thankfully, permanent extensions are often designed to last for weeks or even months at a time. They should be washed as often as the wearer would wash her own hair.

Temporary extensions can usually be removed whenever the wearer pleases. They're attached with clips or bands, then sometimes secured with bobby pins. Since these extensions can be removed at any time, they don't have to be slept in or worn during workouts. For the most part, the wearer can avoid wearing the extensions when she might get them sweaty or tangled. In addition, she might not wear them all the time, opting instead to put them in on special occasions or whenever she goes out. Due to this, temporary hair extensions may require less frequent washing than permanent hair extensions.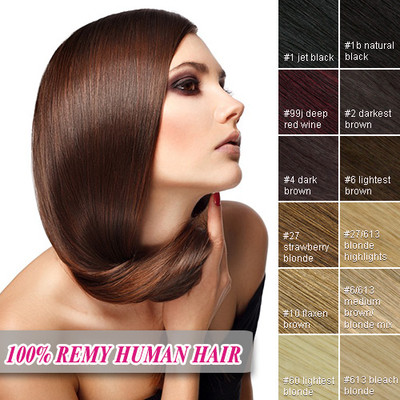 Detangling Hair Extensions
The first step in washing hair extensions is removing tangles and knots. Soaking the hair with water before straightening it out can lead to even worse tangles and knots, some of which may be impossible to remove without taking a pair of scissors to them. To avoid this mess, a comb can be used to gently separate the strands starting from the bottom and gradually moving to the top of the extension. Starting from the bottom is one way to avoid breaking off tangled bits unnecessarily.

Real hair extensions are often more fragile than hair that's still attached to a person's head. Most extensions have been heavily processed by being bleached, dyed, and then conditioned to soften the hair. While this process makes for soft, shiny hair extensions, it's not ideal for having the healthiest extensions. Therefore, when detangling authentic extensions, people need to remember to treat it as delicately as they would their actual hair.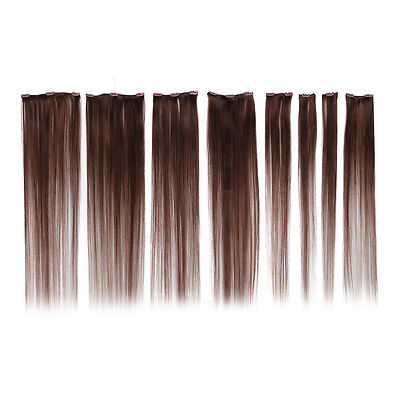 Washing Hair Extensions
To wash permanent hair extensions, wearers should gently massage the shampoo into their hair and rinse as normal. Some stylists recommend using a baby shampoo or any other shampoo that's designed to be as gentle as possible. Depending on the application method used to apply the extensions, using a conditioner may not be advisable.

To wash removable hair extensions, it's usually easiest to remove the extensions, detangle them, and wash them in the bathroom sink. Temporary extension fans should keep in mind that inexpensive, temporary extensions are often designed as throwaway hair accessories. They're not meant to last for months with heavy wear. If possible, it's less time-consuming to simply buy a new temporary hair extension rather than wash, dry, and attempt to style the old one.