Chandelier earrings are intricate dangling ornaments that you can wear at special occasions, but also to spruce up your plain casual day-by-day outfits. The wide selection of chandelier earrings available out there makes it possible to find a pair for every occasion. Reading more about the different types of chandelier earrings and how to wear them can help you make the right choice every time.
Wearing Chandelier Earrings for Different Occasions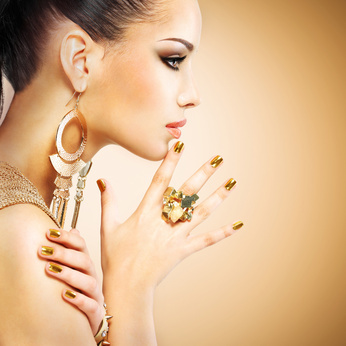 Chandelier earrings work well for a variety of day and evening occasions, but in most cases, they are not a good option for the office. The look you are going after should define the type of earring you decide to wear for a particular occasion. For example, a pair of bohemian chandelier earrings made from wood, beads, or stainless steel is a great option for a casual chic look, whereas a pair of chandelier earrings made from sparkling crystals is not. Other good options for daywear include silver and gold chandelier earrings with or without gemstones. When it comes to length, try to wear short or medium length chandelier earrings for daywear, as they do not look too flashy. Almost anything goes in the evening, including crystal earrings and elegant pieces in a longer length. Platinum, silver and gold chandelier earrings in a longer length are also a good choice for formal events such as weddings.
Mixing Chandelier Earrings with Other Accessories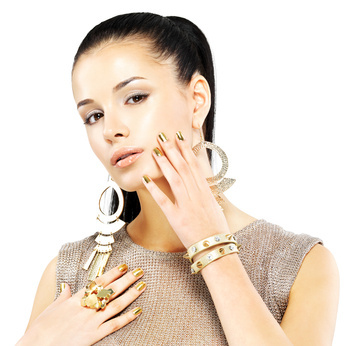 As chandelier earrings can be flashy enough on their own, it may be sometimes difficult to pair them with other types of accessories. The best idea is wear the earrings on their own to create a dressed up look that is not too overwhelming. A matching ring or bracelet may work with some types of earrings. Wearing a neckpiece with chandelier earrings is not a good idea, as you would look too flashy.
Considering Face Shape and Hair Style when Choosing Chandelier Earrings
The shape of your face is another factor to consider when deciding what type of chandelier earrings to wear. If you have a broad, round face, choose long and slim earrings, as they may make the face appear elongated. On the other hand, if you have a thin and long face, go for broader earrings in a medium or short length, as these create the illusion of a broader face. If you have short hair, choose earrings that are no longer than your jawline.