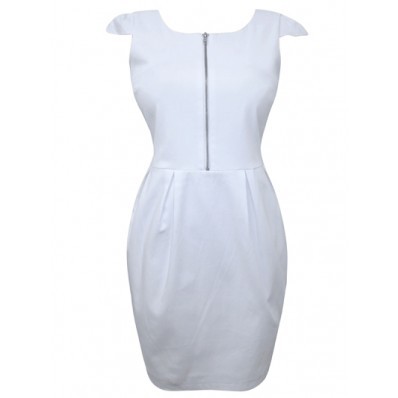 Add a caption
Dorothy Perkins white cap sleeved dress £17.99
Click to edit caption
The all – white theme is well on trend this summer with celebrities appearing in pristine white outfits .
If total white is a step too far take the edge by mixing in some grey or pastel – nude or silver look good depending on the event.
Or add different textures in white making sure the shades of white match as they can vary – best to check in daylight. Also try self printed fabric with white or cream printed on white to break up a total look.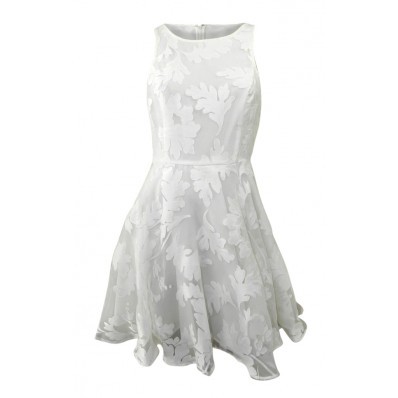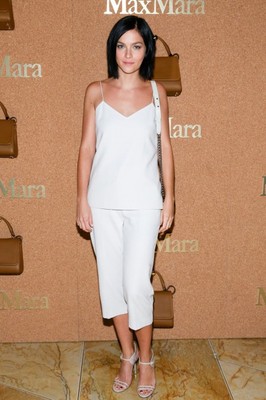 Trousers look fab in white as does a power dressing trouser suit, a cream shade can take you into the Autumn.
White denim jeans look fresh and summery and they can be dressed up or down in a variety of ways. Wear with a bright colour or classic striped or Cambrey shirt.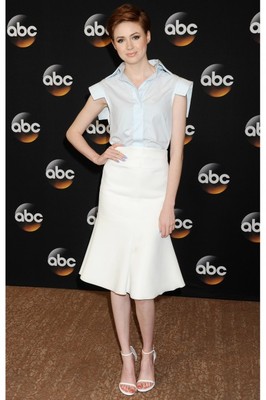 Update the classic white shirt with a modern cut and wear with smart skirt for understated look.

Remember to make sure your underwear is white or nude !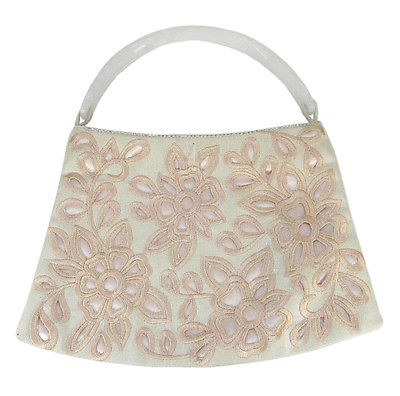 Add a caption
Accessorize beaded fabric bag
Click to edit caption
Accessories can add a splash of colour or keep subtle with metallic or pastels. For a casual look mix with boho necklace but choose dainty jewellery for an understated look.
Bold red or ruby lips give a polished finish or matte and neutral make up tone well, and a tan give a real pop to a white outfit.