Dressing up women's cargo trousers for a night out can help you achieve a glamorous look in no time. From embellished tank tops to leather jackets, there are multiple ways to dress up a pair of cargo trousers. Reading more about various combinations you can make can help you achieve the desired look easily.
Wear Women's Cargo Trousers with Glamorous Tops and Jackets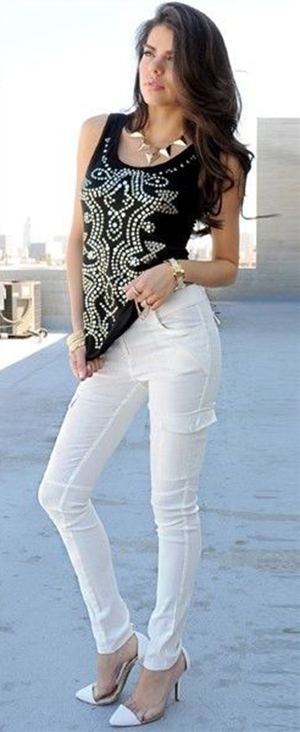 Cargo trousers are very similar to skinny jeans, so if you know how to dress these up for a night out, it should be easy to do the same with cargo trousers. You can wear your cargo trousers with many types of tops to obtain a glamorous look. For example, you can match your favourite pair of slim cargo trousers with an embellished tank top in a contrasting colour. For a rock-glam look, wear a glitzy printed T-shirt and a leather jacket with your cargo trousers and complete your look with a scarf and an envelope bag. Printed and striped tops add visual interest to any ensemble comprising cargo trousers.
Wear the Right Type of Shoes with Women's Cargo Trousers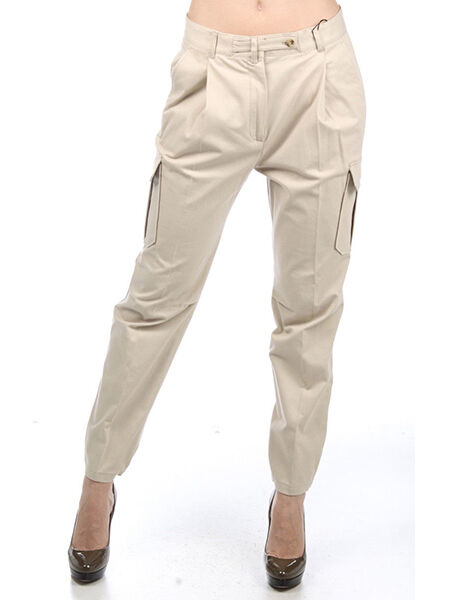 Cargo trousers work well with most types of shoes, but if your intention is to dress them up for a night out with your friends, high heels are a good bet. Whether you opt for a pair of stilettos or some high heel ankle boots, this the easiest way to rock your cargo trousers with a minimum of effort. Complex high heels with leather straps around the ankle or the lower leg highlight your legs and compliment your trousers. As for the colour, you may choose heels in a similar colour to the cargo trousers for an elongating effect on your legs or a contrasting colour for a more striking effect.
Use Accessories to Dress Up Your Women's Cargo Trousers
By choosing the right accessories, you can transform a banal pair of cargo trousers into a suitable outfit for a party or for hitting the clubs. Hats and scarves are perfect options to wear with these trousers, and you can choose these accessories in contrasting colours to draw attention on them. Wear a red or orange scarf with a pair of dark skinny cargo trousers, or a printed or striped one with a pair of light skinny trousers. Another type of accessories that can complete your outfit is costume jewellery. A pair of boho earrings and some long metal necklaces are two good options for dressing up your favourite pair of cargo trousers.