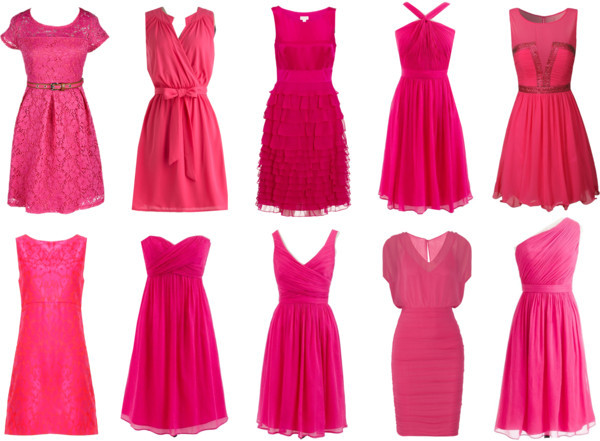 What's hot & what's not!
Diamonds are a girls best friend and Pink dresses are lovers. With hundreds of beautiful pink dresses available on our high streets the little black dress has been firmly shoved aside to make way for it's younger, more glamorous sister -and about time too!

Simplicity is often the key to pulling off a bolder colour, and here are my three favourite tips to help you to pull it off...
Be careful when choosing accessories...
If your dress is really bright and bold, then don't be afraid to go neutral! Bright pinks look modern and sleek when paired with black, silver or ivory. while lighter pinks and beiges are a great way to add depth to your look.

Some would argue that accessorising a hot pink dress with an equally bright coloured pair of shoes is the way to go, but it's not for me!

The other thing to bear in mind, is if your dress has gems or glitter on then you should keep it simple - think thin straps, dainty heels etc - don't distract away from the dress.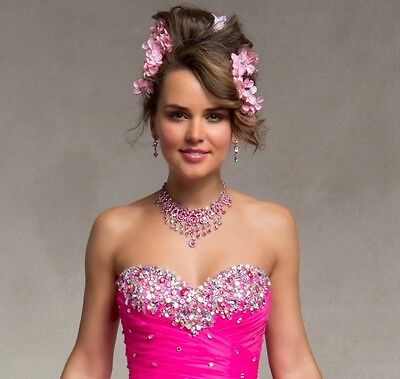 Don't over do it...
Keep it simple. If your dress does everything but sing and dance - you really don't need to add anything to your hair.

With a sparkly dress and necklace like this - a simple bun or loose curls would look beautiful.
<------------