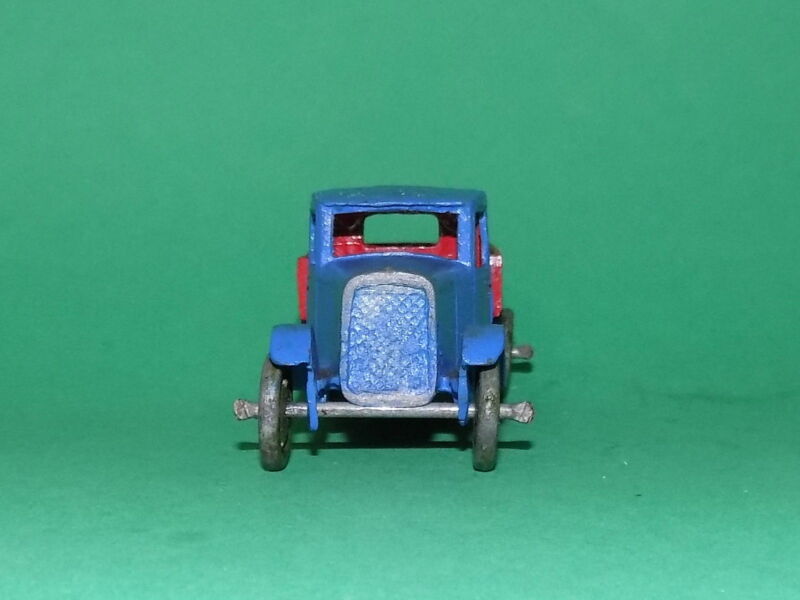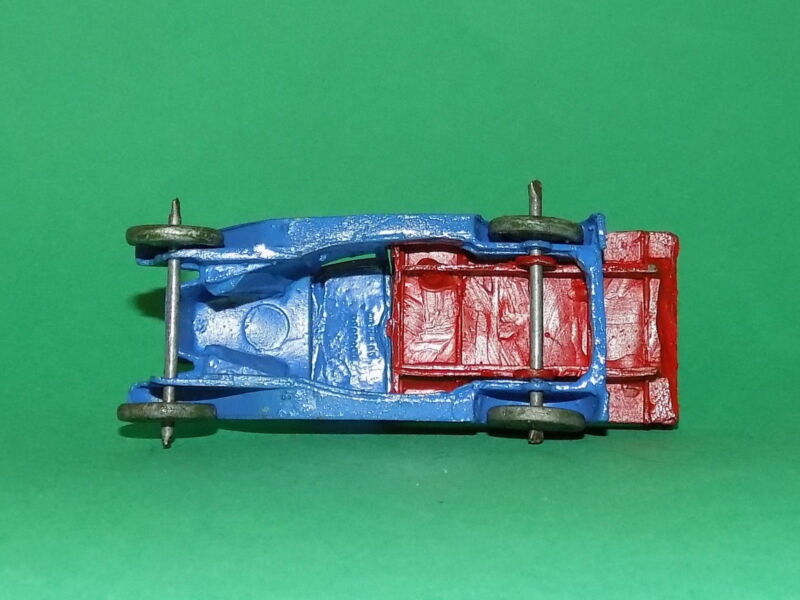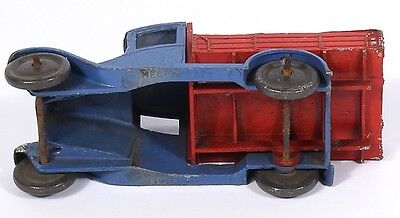 Pictured above is a model advertised as
* VERY RARE * 1933 * HORNBY / DINKY NO 22C MOTOR TRUCK * LEAD CASTING *
it is quite clearly not an original model, the lettering to the underside of cab roof has been defaced by the makers of the copy to avoid copyright/infringement, please note that it is also missing LIVERPOOL and MECCANO from underside of running boards, the rear body is a particularly bad casting, missing the side to side braces and the most obvious flaw is that the radiator has been cast in, the vendor claiming this to be a rare first casting, the underside of the cab was never painted inside and invariably the underside of rear casting also, the axles on this model are post war thickness and poorly crimped. This has all been pointed out to ebay and the vendor who virtually sticks to fingers his up to the world hoping some i***t will buy it and thinks its funny - its sellers like this that give ebay a bad name.

The last picture shows an original model as sold on QDT website.

As with any item for sale on ebay or anywhere else, if you are not sure ask questions first, ask for more photos, search for similar items on ebay and Google and compare them.

The item used above is just a current model being advertised and used as an example only, there are many counterfeit toys for sale on ebay and thanks to their useless customer service it is impossible to to get these items removed or indeed amended so the decision lies with the buyer and make sure you ask those questions and pay with Paypal as I saw another seller selling a 'Corn Products' Leyland Octopus Tanker which is a fake and he was insisting on personal cheque or bank transfer.

Any good seller will amend or remove an item if they have doubts about its authenticity so try to buy from sellers who sell similar items regularly and show good feedback.