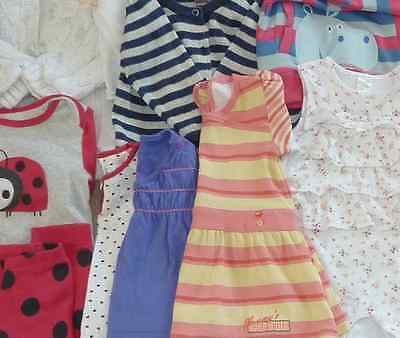 How to buy kids clothes on eBay, on a budget
Hi - we found it very rewarding and profitable to buy kids clothes in bulk on eBay.
We found you could purchase a 50+ bundles of clothes (from a decent seller) Be able to reuse 60-70% of the bundle (depending on the quality and quantity) then resell the remaining clothes (recouping some of the cost).
Get the use out of the clothes until sized out, resell those (recouping the remaining cost) Then repeat the process with the next size up!
Working so far with our 3 year old and we have been doing this from 6 months.
A final note is no one is the wiser you are reusing second hand clothes. You are also actively upcycling the clothes again and again.
To watch out for:
Only buy from a seller with a decent score/reviews
Always try and only bid on a listing with a full description, any listing with just 1 photo and no listing of the clothes, give that a miss
There are hundreds of sellers out there doing the same thing, so keep looking.
The clothes from the likes of Next, Gap, M&S etc are going to be more expensive, but are better quality and better for reselling.
Give it a try, we did and it works!