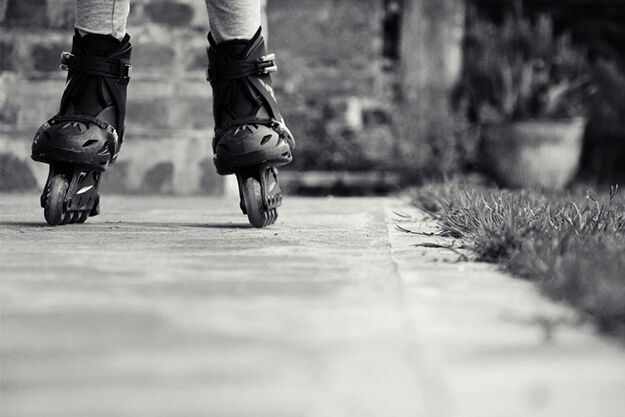 When you are buying roller blades, it is important to buy the right size. If your roller blades are too big or too small, your feet will be uncomfortable and you will not have the same amount of control that you would have in a properly fitted skate. That will make your skating experience less pleasant, and you even could end up getting hurt. The best way to see if a pair of roller blades fits you correctly is to try them on before you buy.

Instructions how to buy roller blades in the right size?

1. Start by trying on roller blades in the same size as the shoes you normally buy. Typically roller blades fit in the same size as your shoe size. But, just as with other footwear, the fit can vary from manufacturer to manufacturer.

2. Kick the heel of the roller blade on the floor once your foot is in the skate. This ensures that the heel of your foot is securely in the heel pocket of the roller blades.

3. Lace the skates up, and then stand in them. Your heel should still be positioned deep in the heel pocket, and your toes should barely touch the end of the toe box when you are standing in the roller blades.

4. Bend forward into a skating stance. In properly fitted roller blades, your toes will pull back slightly from the toe box. Your toes should not be cramped or too loose in the toe box.

The original article from: ehow com



Inline Skates Sizing Guide
Learn how to measure your foot properly.
In this Inline Skates Sizing Guide we will show you how to measure foot properly and get the best fit of inline skates. Check and learn how to do it properly.


We pride ourselves on offering a wide range of products to suit all ages and all sporting levels so you will be able to find the right pair of skates for you or for someone in your family.