How to choose the right Business Telephone System.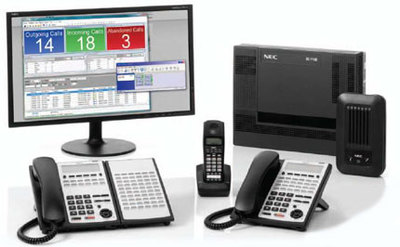 How many Users?
1) Understand how many users are going to be using the system. Look at how many staff there are in your Office, Call Center or Warehouse. Upon understanding how many staff will be using the Business Telephone System you can then choose the right Business Telephone System.
Understand Features
2) Look at what Features you will be needing from your Business Telephone System I will list below the most popular Business Telephone System features + the most useful in order to improve Business Productivity.
Voicemail - Customers/Clients can leave a message if there is nobody avaialble to answer the Phone.
Caller ID - Displays the Name and Number of the person calling.
Music on Hold - Press 1 for Accounts, Press 2 for Customer Services. Or the operator can place the client on the other end of the phone on Hold, when on Hold the client will be able to listen to a pre-selected music tone or you can have a voice recording explaining your business/services.
Call Transfer - Transfer a call to another Colleague in the Office.
Mobile Extensions (advanced business telephone systems only) - Connect your Mobile Phone with your internal Business Telephone System, giving you the ability to make calls free.
What do you want to improve?
So you're looking for a New Business Telephone System, but what do you want to get out of it? Business Telephone Systems in 2013 are incredibly advanced especially the NEC range which comes in two different models, the NECSL1100 and the NECSV8100. With the NEC range of Business Telephone Systems there is plenty of room for configuration too meet your business needs. For example the NECSL1100 Telephone System can be configured to include Voicemail, Caller ID, Music on Hold, Mobile Extensions, Mycalls Software, Softphones, VoIP(voice over Internet Protocol, VoIP being used due to its much cheaper call charges).
Check out the NECSL1100 Business Telephone System Video
Where to get Reliable Information from/ a Reliable Business Telephone System?

When looking for a professional Business Telephone System it is important that you speak to the right advisers and/or have someone come out and asses your site, this is commonly known as a site survey, this is where a Telephone Engineer will come out and look at the possibilities of where your Business Telephone System can be located and asses any Dangers. An adviser can run through with you your specific requirements and what we would suggest is right for your office, to get a new Business Telephone System or if you require any information on a New Business Telephone System call 0843 289 8520.

Any questions or if you require any kind of help please feel free to message us!