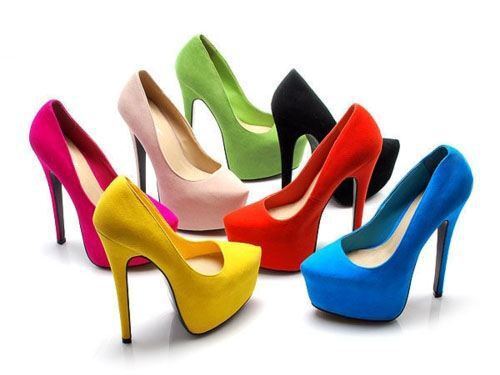 Low heels
This type is perfect if you find it hard to manage with high heels but you want to to wear some. Also if you are going to a formal event and have to stand up for long periods of time, these are very suitable. If you don't like how they look, I suggest trying wedges as they provide stability and you can add some height without sacrificing comfort. In contrast, stiletto heels are the worst if you want to be able to walk properly and aren't used to them, as the small point makes walking a challenge!
Mid Heels
Just a standard heel height that is suited to people who are comfortable in wearing heels, not too showy but practical for most occasions. If you are looking for a pair of heels for work then these are probably the answer. If you can manage this height comfortably but want to make a real impact on people with your outfit, it may be worth looking at higher heels. These shoes would also be good for a party, but only if you are used to them.
High Heels
For all those heel lovers out there, this height is perfect. Adds height to people who want to be taller, looks amazing with your outfit and very glamorous. For a long event, its worth bringing a pair of flats in case your feet hurt to much. They come in a massive range of colours, patterns, styles so you will be spoilt for choice. These shoes take a long time to be ale to wear comfortably however, so bring blister plasters with you when you wear them.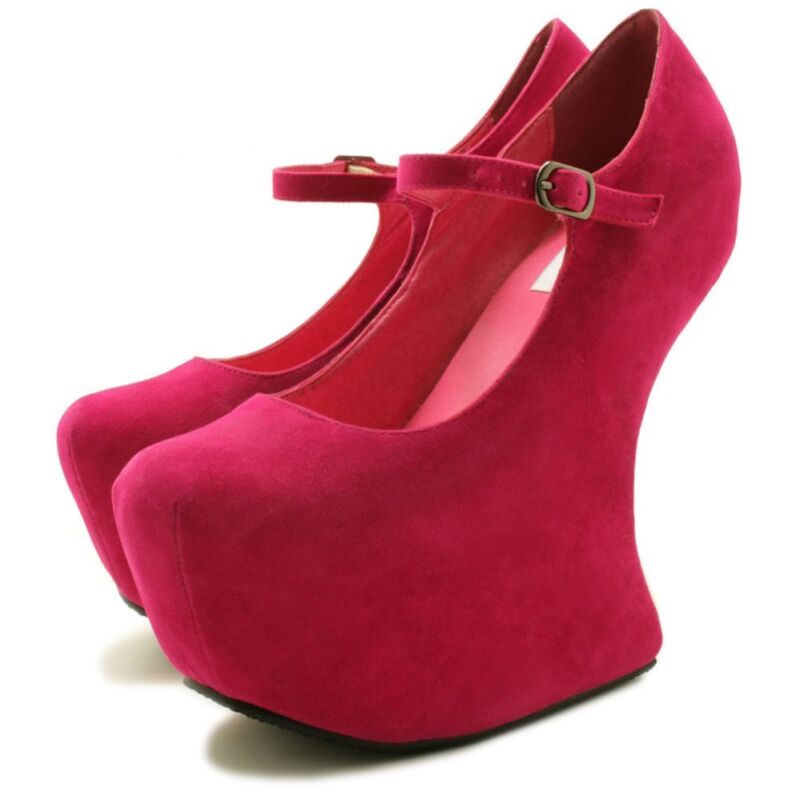 Heel-less heels
For the most advanced heel wearers, good luck in making it through the day wearing a pair of these!