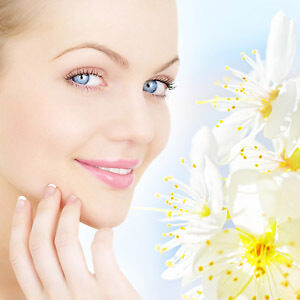 Skin Types
We all know that moisturising is essential to help your skin look its best, but do you know if your using the right type of moisturisor for your skin? To know this you need to know your skin type.
So there are five skin types; normal, dry, oily, combination, and sensitive.
Normal skin: Those with normal skin will see very few problems with their skin, your skin won't be too dry, won't be too oily, and won't be too sensitive. Believe me when I say that this is the skin type that everyone lusts over!
Dry skin: If you have dry skin you might notice a lot more dry or rough patches, and sometimes the skin can look flaky.
Oily skin: Easily recognised by shine and we've all heard enough people say that they look 'a hot sweaty mess'.
Combination skin: Usually recognised by having an oil 'T-zone' (your forehead, down your nose, and your chin) and dry or normal in other area (mainly the cheeks) . Just like oily skin types combination skin can look shiny but can also have dry/rough patches like dry skin.
Sensitive skin: Sensitive skin is often a response to products used and can be recognised by the skin looking red, itching, burning, and can sometimes be dry.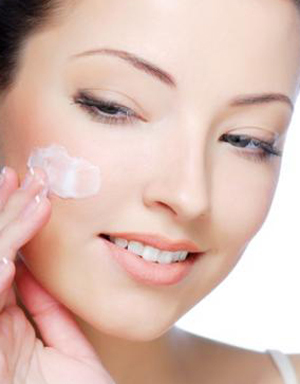 What are you looking for in a moisturiser?
Normal skin: Looking for a moisturiser that will nourish, refresh and hydrate your skin on a daily basis.
Dry skin: Looking for a moisturiser that will still nourish and refresh skin, but most importantly looking for a moisturiser that will increase hydration and help to replace lost moisture.
Oily skin: Looking for a moisturiser that most importantly is oil free, as well as helping to mattify the skin to help reduce 'shine'.
Combination skin: Looking for a moisturiser that will help to combat the oily areas, but also looking for a moisturiser that is suitable for other areas, e.g. dry cheeks. If you're only wanting to use one moisturiser identify which is the most problematic area and target that e.g. find a moisturiser that will target oily skin, but will also help replenish moisture into the skin for the dry areas. If you're happy to use two moisturisers, identify which two you'll need and where you'll need to apply them.
Sensitive skin: Looking for a moisturiser that has as many natural ingredients as possible and one that protects, repairs, but most importantly soothes.