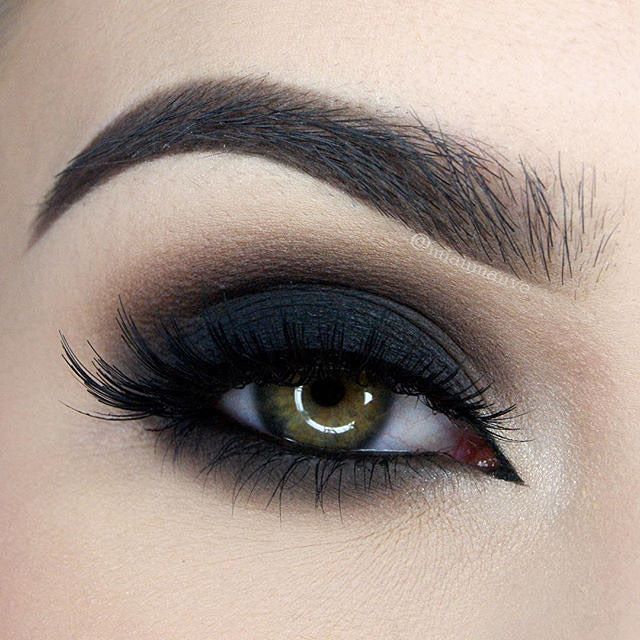 1) EYELINER
without A Eyeliner , you cant do the look!
I reccomend the Technic Black Eyeliner Pencil with the Blending tool at other end of the pencil!
Apply the Pencil to the Water line, and lash line. then blend and 'smudge' out using the blending tool.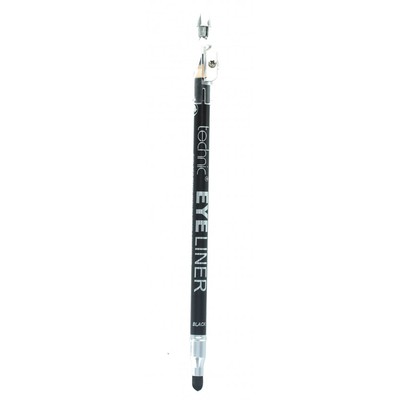 PRO TIP
Get A Pencil that has a sharpener as a lid! this saves time and money! Using the Technic eyeliner is a great tool, is has the black pigment, a pencil sharpener lid , and a great smudging tool on the other end.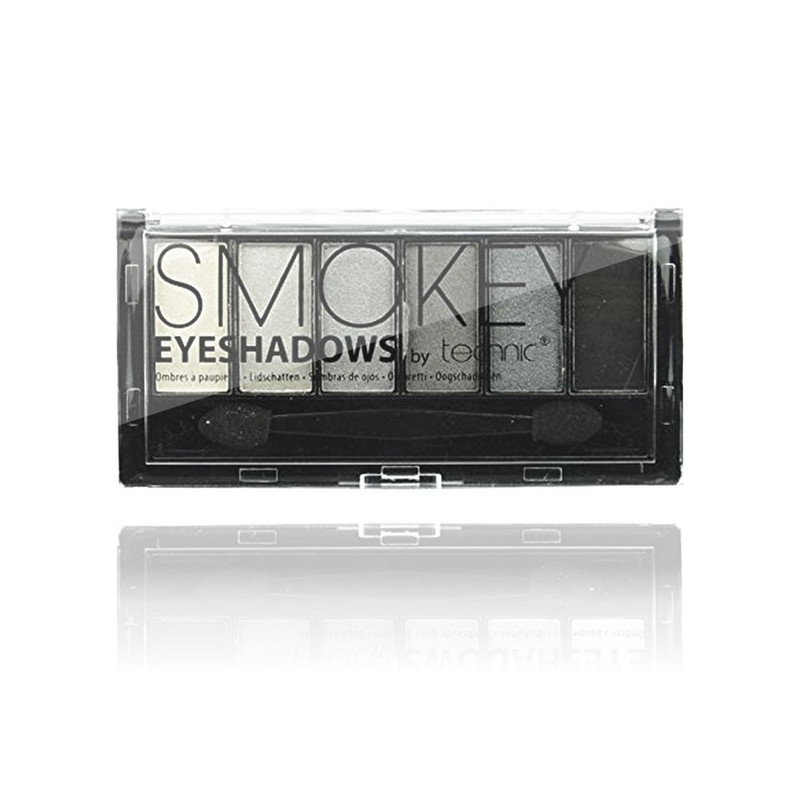 Add a caption
the PERFECT eyeshadow pallete for a BLACK SMOKEY EYE
2) Eyeshadow Pallete!
YOU NEED the technic EYESHADOW pallete in the SMOKEY version.
-Apply the Lightest shade First, on the brow bone and the Inner corner of the tear duct to highlight. Use the Lightest shade on the pallette.
-apply A 'Transition' shade to the crease of the Eyelid, use the middle shade in the pallete as a diffuser shade to bring the highlight of the browbone and lid together.
- Apply the darkest, MATTE black shade LAST to the lid. cover it all till you reach the highlight and then , Get a CLEAN blending brush and blend.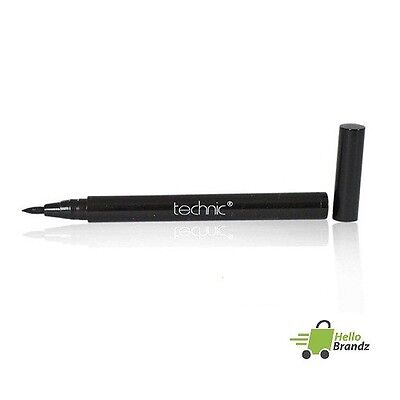 3) The Few Final Touches
By now you should have a perfect gradient, from eyeliner on the water line, to black on the lid, to grey on the crease, and to shimmering white/silver on the brow bone.

from black to grey, to silver.

However to go the extra step, apply a winged eyeliner to the eye to bring it to the next level.
Using the Technic Eyeliner (All these are on Ebay, and each can be found under 4.99!) you can creat a winged look with a sharp edge.

- first go in very small dashes, closes as you can to the lids lash line.
-always start of as thin as possible and build it up gradually.
- after a thin line from the inner corner to the outer corner of the eye is made,
thicken up from the centre of the eye (where the pupil sits when you stare ahead, straight infront of you) and go to the outer edge.

TIP:

Match the winged eyeliners on each eye by making them directed to the eyerbrows.