Planning a dinner party? It can be easy to transform your home, from kitting the dining room out with new cushion pads to creating an atmosphere with soft lighting.

Here are few ways easy ways to make sure your party goes down a storm...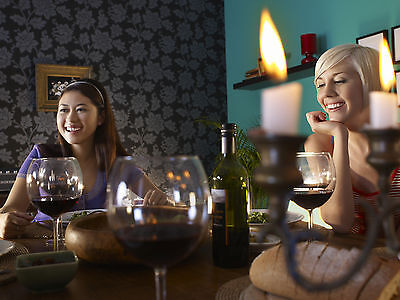 Contents
1. Create atmospheric lighting
2. Decorate your table
3. Make the garden look pretty
4. Have a theme
1. Create atmospheric lighting

You don't have to spend a fortune to create great lighting. Simple things like
candles
and tea lights create a cosy, romantic feel. Have a couple strategically placed on the dining table or go all out and have them on every surface. Remember, things always look better grouped in odd numbers – so 3 or 5 will look better than 2 or 4.
And fairy lights aren't just for Christmas. You can drape them on a mantelpiece, wind them around a fire grate or pile them high in a clear glass vase. LED ones last longer and are more eco-friendly, but can give out a harsh light, so look for warm white ones. And why not pop a few solar lights or lanterns in the garden?
---
2. Decorate your table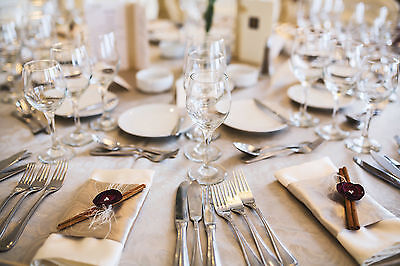 A beautifully decorated table will always impress, so make your guests feel special by going to a little effort with yours. Fresh flowers are a crowd-pleaser, and always look good arranged in vintage Murano glass vases. Just make sure the arrangements are low on the table, so that nobody's view is blocked. A single plant in a small terracotta pot also looks effective.
Decorate your table with a thick linen tablecloth or runner. Pure white is always a classic. Or you can try a Provence-style natural stripe. Blue ticking stripes also look great for summer, especially if you're going for a Hamptons-style look.
Serve food on mismatched vintage plates. This works really well if you stick to a single colour scheme – say, blue and white – or a particular type of crockery, like Cornishware. And why not go antique? Silver cutlery is both cheaper and more stylish than most of the stuff you'll find brand-new.
---
3. Make the garden look pretty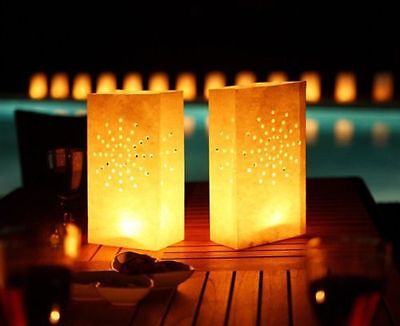 If the weather plays ball, it's always a treat to eat outside. And even if the evening is chilly, you can always have pre-dinner cocktails in the garden before moving inside to eat. Make your outside space look really inviting by hanging tea lights and
lanterns
from trees, or planting them in the lawn.
Give your guests a choice of seating options. Put out deckchairs and make your garden chairs more comfortable with
cushion pads
. Scatter beanbags to create a more relaxed vibe.
---
4. Have a theme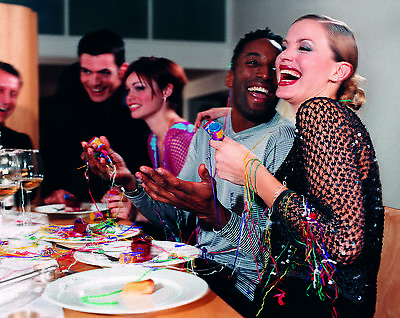 If you want to make your dinner party that bit more special, try having a theme. Dressing up is optional, but you
can match your food and wine to the décor.

You could have a Moroccan evening and serve a tagine – straightforward to prepare, simple and delicious. Then decorate your living room in Moroccan style, with candle lanterns, tea glasses, throws and cushion pads.

Or you can peg your theme to a movie, and have the film playing in the background. So try the Godfather for an evening of Italian food and wine, or the Wolf of Wall Street for all-out 80s excess.

Use your imagination, and get your guests involved – you'll be surprised by how much they love it.