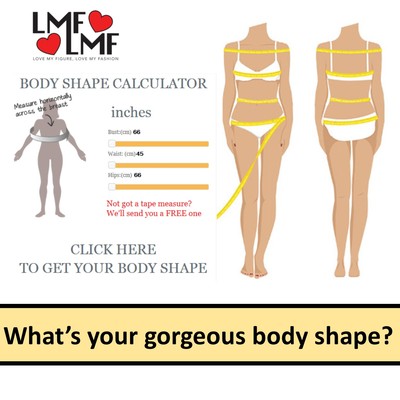 Top tips
If you think you're a rectangle shape it means you have a fairly athletic or straight looking figure, with no noticeable curves.
Top tips therefore include creating the illusion of more curves, a more cinched in waist and extra volume to your top and lower half.
DO:
Prints, texture and details! As a Rectangle you can get away with almost anything! Go to town.
Belt around your waist. Helps define your waist and add curve.
V neck, scoop neck, halterneck and sweetheart necklines - showing some flesh on your chest breaks up your straight body and adds some dimension.
Dresses that go in at the waist and out over your hips- ballerina, skater, flare and empire - gives you shape!
Add shape to your top and lower half - shoulder pads, flare, layering, structured dresses - these are your friend.
Wrap dresses - they create the illusion of curve!
AVOID:
Shapeless dresses that do you no favours.
Straight up and down shift dresses - these won't give you a waist and will make you look big.
Drop waisted dresses - will make you look out of proportion.
Dresses that cling to your midsection - this will draw attention to the fact that you don't have a well defined waist.
Did you know?
Rectangle shaped women have a different of less than 6 inches between their waist and their bust, and their waist and their hips. This is what give them the athletic looking figure.
Shop by your body shape
Take a look at our gorgeous clothing and start shopping by your body shape today! Our range includes brands such as Fever London, Closet London, Vila, AX Paris Curve, Motel, Dahlia, Daisy Street, Ruby Rocks and AX Paris.