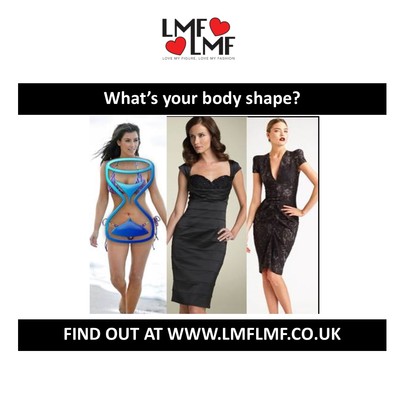 Hourglass body shapes!
Wow, so if you're looking at this blog right now, you are probably an hourglass, which means a lot of women have a lot of envy for you. You have the perfect figure 8, the ultimate sexy body. Hourglasses have a difference of at least 6 inches between their waist and their bust, and their waist and their hip measurements, whilst at the same time, keeping the hips and bust roughly equal in size. So here's some top tips especially for you, on things to wear and things to avoid!
Bring out your best:
Wrap dresses
Waist-cinching belts
Dresses with a full circle or tulip bottom half - they will really accentuate your small waist!
1950s look - pencil.
Low, open necklines (scoop, sweetheart, bustier, V neck, halterneck).
Strapless dresses show off your gorgeous collarbones.
Belts that cinch you in and highlight your killer waist.
Dresses with verticle detail - pleats, stripes and buttons.
Dresses that go in at the waist.
Best to avoid:
Shapeless, baggy dresses.
Skin tight (especially stretch) jersey - this will highlight any lumps and bumps!
Polo necks!
Stiff fabrics that will make you look boxy.
Shop by your body shape
Take a look at our gorgeous clothing and start shopping by your body shape today! Our range includes brands such as Fever London, Closet London, Vila, AX Paris Curve, Motel, Dahlia, Daisy Street, Ruby Rocks and AX Paris.