Welcome to FUNKYEBOOKS.HELP – we hope that this page is informative for you. This guide will give you step by step instructions on how to extract the files we send to you via e-mail. If you have any comments on this page, or any suggestions, please contact us.
How to extract winzip files

Step 1a. You should have an icon which should look something like the icon below:-
If the icon does look similar to the icon above, then go to step 2.
Step 1b. If your icon looks similar to this:-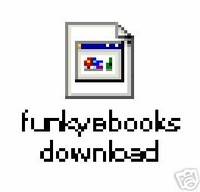 Then this means that you have not got WinZip installed on your computer.
But don't worry; you can get it FAST and for FREE from www.winzip.com - follow the websites instructions on how to download and install.
Step 2. Double-click on the icon representing the file.
WinZip will open; the screen that appears will look something like the following;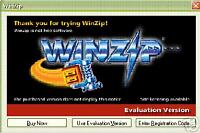 Click 'Use Evaluation Version' if you only wish to extract files - you can buy the full version if you wish,
Step 3. Once you have opened WinZip, you will see something similar to this.
Click on 'Extract' (this will unzip the file so you can read your file).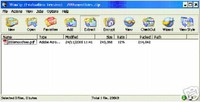 Once you click on 'Extract', you will be asked where you would like to save your unzipped file.
NB – you should save the file somewhere memorable so you can easily find it.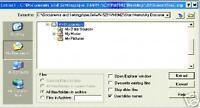 Step 4 The file will now unzip – this will only take a few seconds.
Once the file has unzipped, (you will know when it is finished as the green light in the corner will appear), you can close WinZip.
Go to the destination where you saved your file (to your memorable place). Your e-book will be there.
Double click on the e-book icon to open. You can now enjoy your file.
We hope this was useful for you.