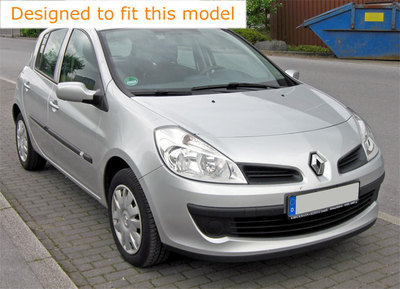 This installation guide relates to
Renault Clio MK3 Front & Rear Badge Wraps
sold by
Jason Carl Morgan Limited
. To view the entire product range of available vinyl badge wraps please visit our
eBay Store
.
FOR BEST RESULTS PLEASE READ THROUGH OUR INSTALLATION GUIDE
DO YOU NEED TO REMOVE THE ORIGINAL EMBLEMS?
We would advise that you first remove each of the original emblems from your car as it is much easier to fit this product onto the emblems once removed. However, should you prefer not to dismantle parts from your vehicle you can achieve excellent results by following our installation guide however you may need to trim away very minor amounts of excess where it is simply not possible wrap the excess vinyl behind the emblems whilst they are still attached to the car.
STEP BY STEP GUIDE
1. Begin the installation by peeling (one side at a time) each wrap off of the carrier sheet and apply directly to the front surface of your original emblem. There will be an overlap of vinyl along the outer edge which will be used to wrap the outer sides of the emblem.
Please note that it is not possible to wrap/cover the inner edges using this product.
2. Align carefully starting from the location indicated on the diagram provided.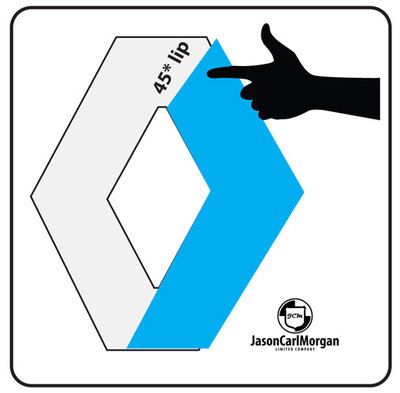 3. Once aligned along the lip angle of the adjacent half diamond, gently apply pressure and flatten down the remaining section as it falls flat into place along the remaining front surface area.
HINT.
If aligned correctly at the top, the rest will fall into place.
4. Repeat this process for each section of each emblem until all front and outer parts are covered. Should you for any reason have any difficulty installing this product onto your original emblems or the product does not correctly align with your emblem please contact us for assistance.