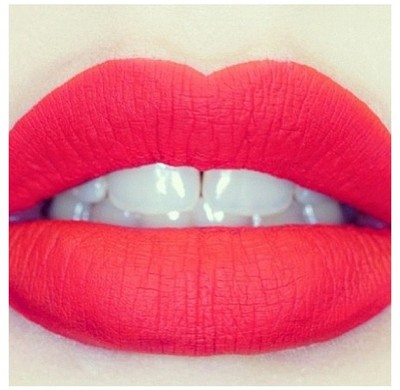 I've always like matte lips from a really young age before i knew matte was called matte.
Matte lipstick is a type of cosmetic application for lips which is known for its ability to last all day and its lack of shine. Matte lipstick has gone through periods of popularity since it became common for women to wear lipstick in the early 1900s. Although there hasn't been a hard rule, matte lipstick is usually preferred by younger women. The long-lasting nature of matte lipstick creates a drying effect which isn't usually preferred by older women who tend to have dry skin. Additionally, it does not work well on the chapped lips of women of any age because it doesn't contain any emollients, which are responsible for moisturizing the skin.

Now if you really want a good quality matte lipstick your looking on spending between £15 - £25 and we can't all afford to buy lipsticks all the time, so what i do is i used talc powder it has the exact same affect as matte lipsticks and its way more cheaper then going to MAC or YSL.

I do this with most of my lipsticks and it has never failed me yet, it may sound silly but trust me it works and i recommend it hands down.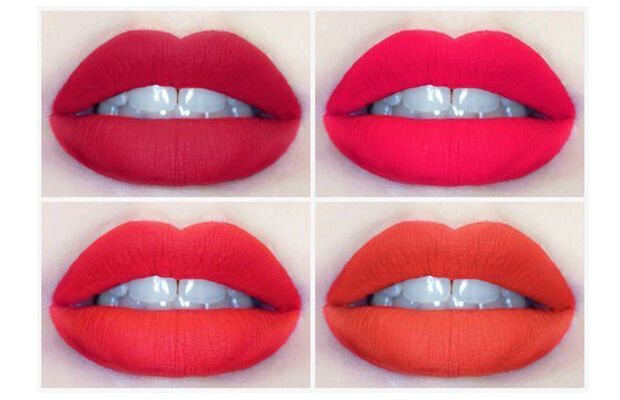 And also if you wear matte liquid lipsticks, after a while you may find your lips start to feel chapped and the lipstick has started to crack, what i do is for example, if i decide to wear LimeCrime red velvet which is the colour in the top left picture, i would put vaseline on my lips first, i mean you can use a primer but i dont find they really moisturise you lips, so anyway vaseline on the lips first and then i would put on a lipstick that is similar to the liquid lipstick, in my case it is MAC's Ruby Woo and then apply the liquid lipstick.
Your lips are left bold in colour and still moist but still matte, have a try!